Former WWE superstar believes that Goldberg vs Bobby Lashley at Crown Jewel was inspirational
Goldberg and Bobby Lashley put up a ferocious fight at the Crown Jewel PPV event, which thrilled the fans across the WWE Universe.
Not only fans but even former WWE Superstar Adam Scherr aka, Braun Strowman, was also inspired by how these two performed last night.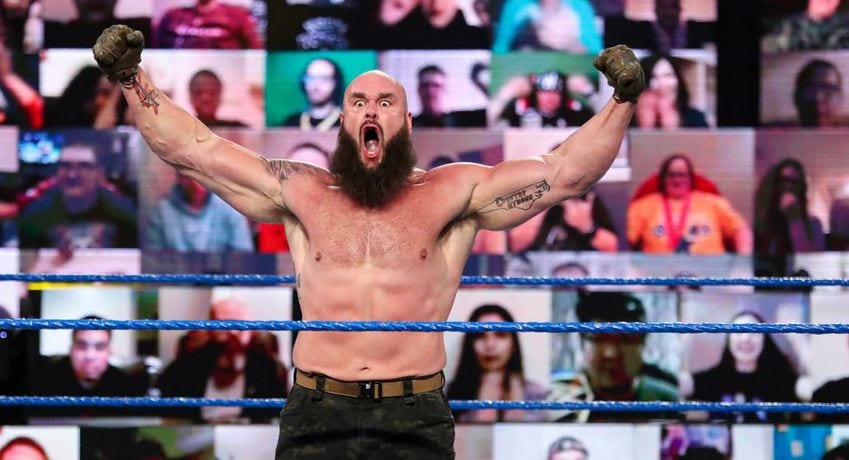 The Black Sheep took to Twitter to share his feeling about the match between Goldberg and Lashley. He mentioned that no matter what anyone says, watching both of them putting up a performance like this is inspirational, and it makes you think that age is only a number. 
"I don't give a damn what anyone says but watching @Goldberg and @fightbobby go out there and do what they did and look like they look is inspirational as hell and proves you're only as old as you wanna be!!!!! #WellDoneGentlemen #LiveYourLifeByYourRules #AgeIsOnlyANumber"
Bobby Lashley and Goldberg put up an inspirational show at Crown Jewel 
After the SummerSlam match between Lashley and Goldberg ended in disqualification with The All Mighty going after Goldberg's son, it was just a matter of time for Goldberg to take his revenge. Finally, he got his opportunity at Crown Jewel.
Lashley had the upper hand first up in the match as he used a chain-wrapped fist on Goldberg and made him bloodlines on the scalp. Then, he started targeting the latter's injured knee, but Goldberg made a comeback with a spear and Jackhammer but didn't go for the pin.
He threw Lashley out of the ring and drove him through the ringside barricade with a spear. Cedric Alexander and Shelton Benjamin interrupted the match, but Goldberg handled them and got the win by going Lashley through three tables and hitting him with another spear.
More WWE news
Follow our dedicated WWE page for instant WWE news and updates.