Aleister Black was released from the WWE in the first week of June, 2021
Aleister Black is now Malakai Black. The former WWE superstar was released from the promotion on the 2nd of June, last month.
The decision by the WWE came as a surprise because it looked like the promotion had big things lined up for him.
He had disappeared from the WWE during late 2020 and had appeared only 6 months later in a vignette promoting his new look (April 2021). He made his in-ring return on the 21st of May, only to be released a couple of weeks later.
Last week, Black made a surprise debut on AEW Dynamite, unveiling a new evil look – Malakai Black. He attacked Arn Anderson and Cody Rhodes, even as the crowd cheered for the debutant.
In a recent Twitch stream on his wife Zelina Vega's Twitch channel, Black explained that he had originally wanted to be an out-and-out heel, before going on to reveal that WWE COO Triple H wanted him to be a face.
He was quoted as saying:
"It's funny. The reason I did this is because this is actually how I wanted the WWE version to be,. When I started, I wanted to come in as a heel and Hunter [Triple H] wanted me face. If anyone has ever seen any work of me on the independents, you would know that the gimmick I was portraying in the WWE was an amplified version of what I did on the indies. That's why they wanted me. But I wanted to be a heel because I was coming off a heel run on the independents. But then Hunter had this idea of making me face, a stoic face character." [Wrestling Inc]
Aleister Black reveals the difficulties he had in 'not playing a heel'
Black didn't stop there. He then revealed the difficulties he faced in playing a heel having remorse. The AEW star divulged that he had trouble finding the 'middle ground'.
Black said:
"So, I had to switch the character from being this obnoxious, sadistic, possessed by a demon guy, to the same possessed by a demon/devil guy, but then having remorse, and I have to find the middle ground with that. And I had to find the middle ground in that and how would someone who is [like] that [could] find remorse and show remorse by being stoic and having a problem expressing his emotions." [Wrestling Inc]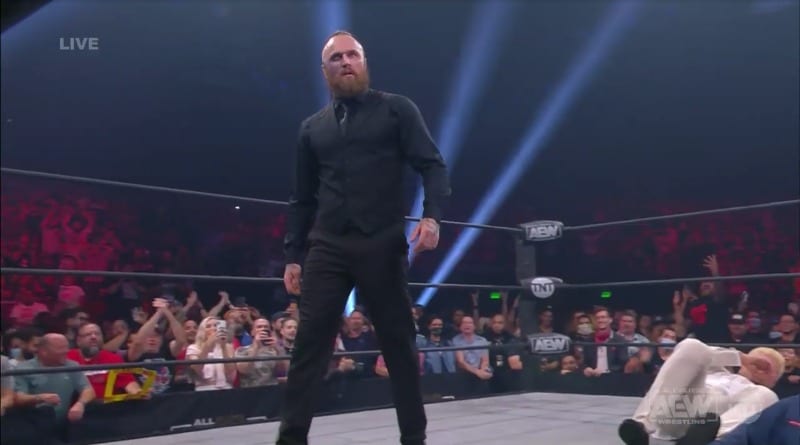 Black, however, would be a chuffed man as he found a shelter in a promotion that has been making its way to the top.
More WWE News:
Follow our dedicated WWE page for instant WWE news and updates