The 22-year-old Cora Jade is one of the most talented young WWE Superstars on the NXT roster – does she have an OnlyFans?
Having signed a contract with WWE on January 20, 2021, Cora Jade has come a long way, beginning as a well-supported babyface and evolving into a dreaded heel. She is a former one-time NXT Women's Champion. Jade won the title alongside Roxanne Perez.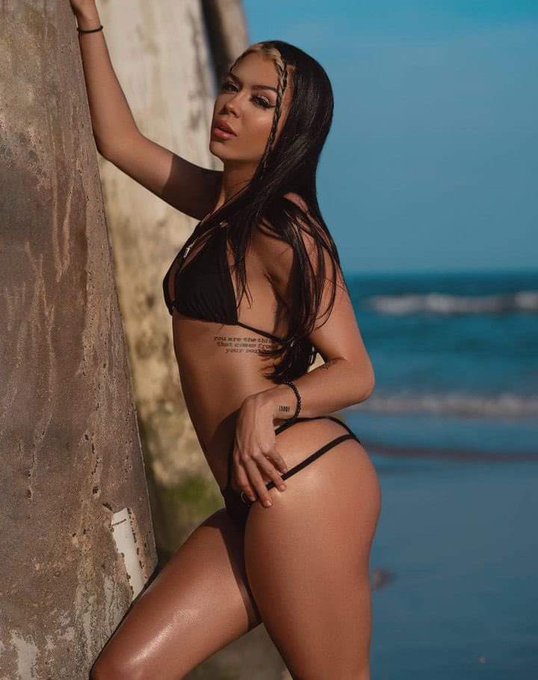 The youngster has shown her abilities on numerous occasions inside the squared circle. She developed some intriguing rivalries with the likes of Mandy Rose and Roxanne Perez. Jade is currently involved in a feud with Lyra Valkyria.
Jade is in a relationship with NXT Champion Bron Breakker. The two talented athletes make a great couple and look beautiful together. Another similarity between the lovebirds is that they both have enviable physiques. If you are a man, you would love to have traps like Breakker while any woman would like to possess washboard abs like Jade.
Few WWE fans might wonder whether Jade has an account on OnlyFans. Well, we have the answer. Jade doesn't have an OnlyFans account and it doesn't seem like she would have one if we take a look at her tweet from 2020.
Jade posted a screenshot of a fake Instagram account having pictures of her and a link to an OnlyFans account in the bio. In the caption, Jade wrote: "This is NOT me and I do not nor will I ever have an onlyfans account. Please report this page 😐"
Where did Cora Jade receive her wrestling training?
Cora Jade might not be as strongly built as Elektra Lopez or possess the athleticism of Sol Ruca but her in-ring abilities are quite commendable.
The Chicago-born athlete received training at the Freelance Wrestling Academy by Bryce Benjamin and Isaias Velazquez.
Jade made her debut on December 9, 2018, in a tag team match against former instructor Bryce Benjamin in the Illinois-based Kaiju Attack Wrestling promotion.
More Tennis news
Follow our dedicated Tennis page for instant Tennis news and updates