ONE Heavyweight champion Arjan Bhullar wants to take on WWE champ Bobby Lashley inside the WWE ring
Arjan Bhullar is one of the hottest names linked with WWE and AEW right now. The Indian-Canadian MMA fighter recently became the ONE heavyweight champion.
He beat Brandon Vera at ONE: Dangal and proceeded to explicitly call out WWE after the fight, even attracting interest from King Corbin on Twitter.
Bhullar even talked to Ariel Helwani and revealed that his ONE contract would allow him to pursue both MMA and pro wrestling as he looks to enter the sport.
And now, talking on The Hannibal TV, Bhullar revealed that he has his eyes set on Bobby Lashley, who is the current WWE heavyweight champion.
"A guy named Bobby Lashley. Bellator fighter, ATT trained. That's the guy I want. Coker [Bellator CEO] won't let me get my hands on him in the cage, well I'll get my hands on him in the squared circle. We'll do it that way."
Arjan Bhullar reveals he is in talks with WWE and AEW as he targets Bobby Lashley
Bhullar was then asked if his flexible ONE contract would encourage him to pursue pro wrestling parallel to his MMA career, or if that is something he will do later. The mace-wielding champ's answer was emphatic.
"I wanna do both. I wanna do both. And we're in talks at the highest levels, between ONE and us. I got a great management- CAA management, EA Sports, and WWE, and AEW- everyone."
Arjan Bhullar is certainly a popular name right now and WWE should look to cash in on it. The Indian fanbase has been left untapped in the past few months at least, ever since Jinder Mahal started being sidelined.
Mahal has made his comeback with Veer and Shanky, but it all seems unconvincing so far. Bhullar could be the element that 'The Modern Day Maharaja' needs either opposite to him, or by his side.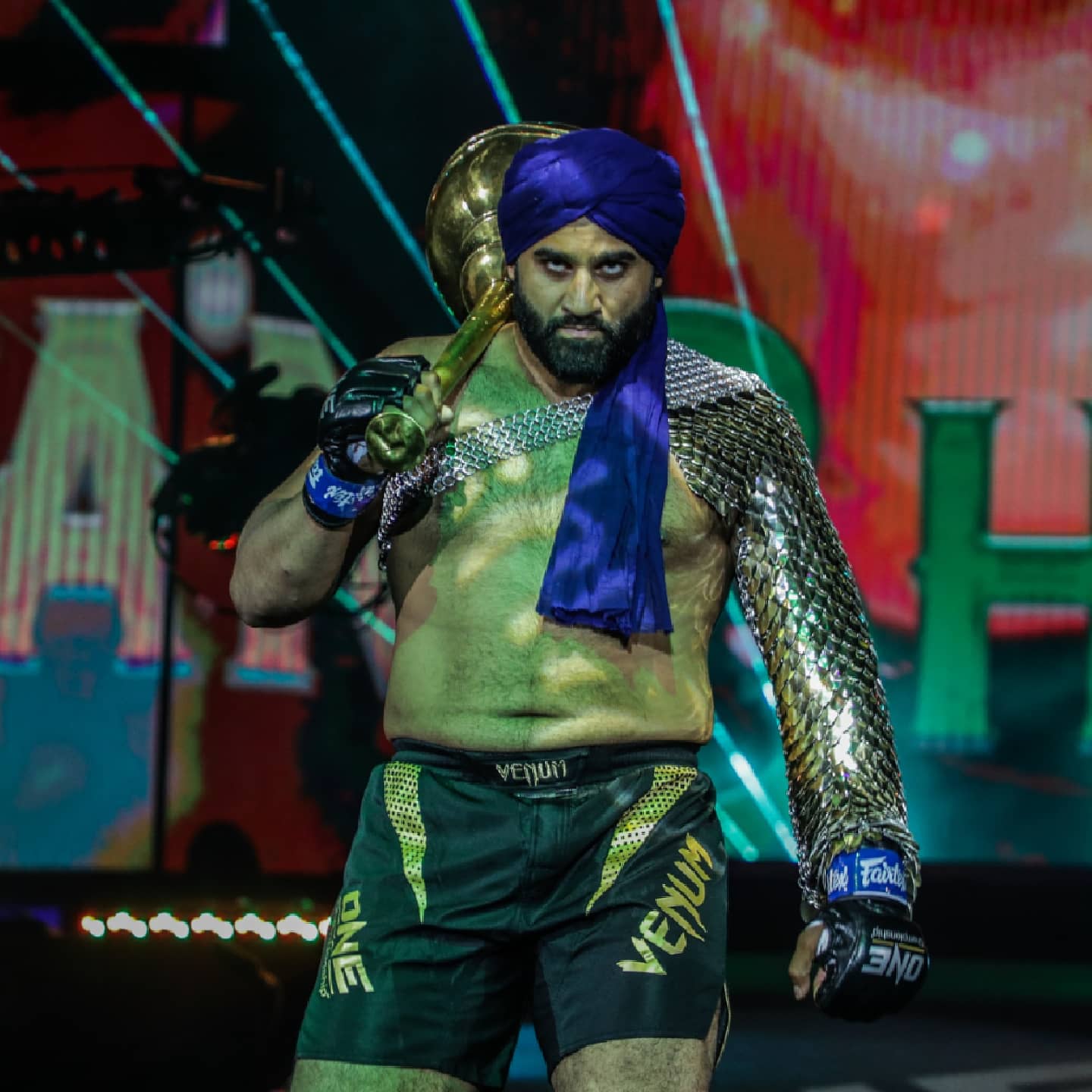 But it remains to be seen which promotion Bhullar joins. His preference will obviously be WWE but AEW should not be ruled out yet.
More WWE News:
Follow our dedicated WWE page for instant WWE news and updates