Why Real Madrid should sign Jadon Sancho to bolster their attacking unit
According to The Mirror, La Liga giants Real Madrid are keeping a close watch on English winger Jadon Sancho, who is wanted by several top European teams.
Sancho, 19, is one of the most exciting young talents in European football and has already established himself as one of the best wingers. His move from Manchester City's youth team to Borussia Dortmund in the summer of 2017 has helped in shaping his future in a better way.
The English teenager has taken his game to the next level this season after a wonderful couple of campaigns in the Bundesliga. And he is one of the most sought-after teenagers, with the likes of Chelsea, PSG, Liverpool and Manchester United all interested in him as per the report.
Meanwhile, Zinedine Zidane's men started the season on a high note and are currently at the top of the table after the 2-0 win over arch-rivals Barcelona last weekend. Though they have been in magnificent form this season, Los Blancos have struggled in some games without being able to score.
Their defence has been top-notch along with goalkeeper Thibaut Courtois putting in several stunning displays and winning games for the team single-handedly on several occasions. But their attacking unit has not been up to their standards.
Karim Benzema scored at a decent rate initially but failed to find the back of the net regularly in the second half of the campaign, scoring just one goal in the last 10 league games. Eden Hazard was brought in as a replacement for talisman Cristiano Ronaldo but the Belgian has been out of action for the majority of the season.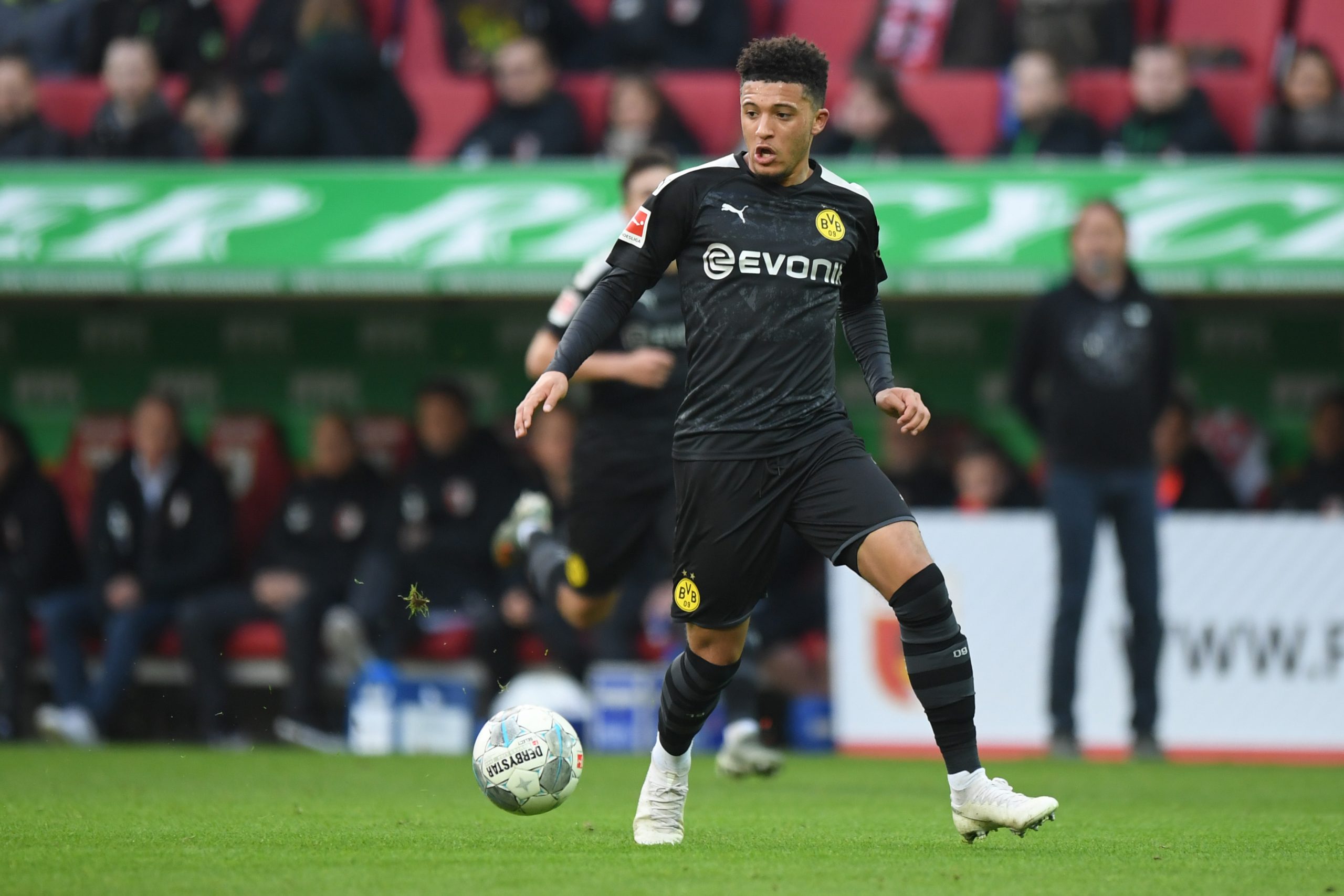 Winger Gareth Bale has struggled for fitness issues constantly in the last two years and they have few youngsters in Vinicius Junior and Rodrygo Goes, who cannot be depended upon for a whole campaign. Thus, the manager has to make some important signings to bolster the attack and Jadon Sancho could be the perfect reinforcement to the squad.
The 19-year-old has already scored 31 goals in 89 games for Dortmund while providing a whopping 42 assists so far. He is enjoying one of his most productive seasons, having already contributed with 14 goals and 18 assists this term.
Sancho has been in sublime form and is the key to Dortmund's success in the last two years. At Madrid, he can be the perfect replacement for Gareth Bale, who has not featured much and his future at the club is still uncertain.
The English international is capable of playing on both sides of the attacking line and is also accustomed to the role of an attacking midfielder. He has been providing assists at a decent rate and could be a top player for Los Blancos if he is able to continue at his best.
Read more
Verdict
Madrid have found it difficult at times to bring creativity to their games and Sancho can provide them with that as he has shown his ability in the last few years in Germany by providing assists. His inclusion would also bring healthy competition within the squad.
Therefore, Real Madrid should make no mistake in their pursuit for the 19-year-old, who has a lot more to offer in the years to come.