This article explores why Bad Bunny's former girlfriend has sued him and more about his relationships.
Why is Carliz de Cruz suing Bad Bunny?
Carliz De La Cruz Hernández is suing the Puerto Rican superstar Bad Bunny and his manager, Noah Kamil Assad Byrne, for at least $40 million over the use of a well-known voice recording she provided before he became famous. De La Cruz claims that her voice and the phrase "Bad Bunny, baby," which she came up with and recorded, are being used without her permission in songs, records, promotions, worldwide concerts, television, radio, and social and musical platforms.
The lawsuit alleges that this has caused her to feel worried, anguished, intimidated, overwhelmed, and anxious as thousands of people have commented directly on her social media networks and every time she goes to a public place. De La Cruz and Martínez first became a couple in 2011, and she recorded the phrase in 2015 after he asked her to. Although they ended their relationship in 2016, a Bad Bunny representative contacted her in May 2022, offering her $2,000 to buy the recording of her voice, which she declined. The song was then published without her consent.
Carliz de la Cruz and her relationship with Bad Bunny
Carliz De La Cruz Hernández is an attorney at Eldarondo & López-Brass Law Firm in Guaynabo, Puerto Rico. She completed her business administration degree at the University of Puerto Rico Arecibo Campus in 2016 and later earned her Juris Doctor Degree from the University of Puerto Rico School of Law in 2020.
During her studies, Cruz interned at the Central Office of Legal Services of Puerto Rico and the Civil Legal Assistance Clinic of the University of Puerto Rico. She also worked as a legal clerk at an Entertainment and Criminal Law firm. Following her studies, she practised law at the Supreme Court of Puerto Rico and the United States District Court for the District of Puerto Rico.
Cruz and Bad Bunny began dating in 2011 while studying together at the University of Puerto Rico. She played a role in Benito's music by managing his contracts, invoices and scheduling of events. They broke up in 2016 when Cruz was accepted into law school and Benito got signed to Rimas Music. They briefly reconciled in 2017 before finally ending their relationship.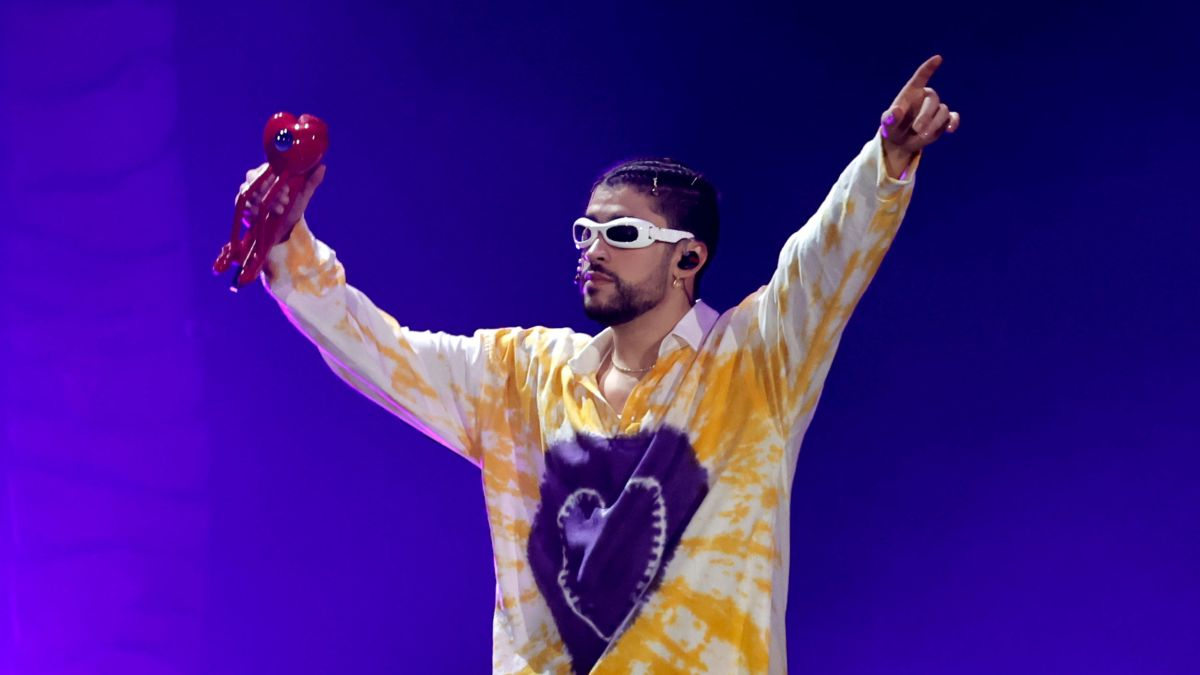 Who is Bad Bunny?
Benito Antonio Martínez Ocasio a.k.a Bad Bunny was born on March 10, 1994, in Puerto Rico. He was raised in the Almirante Sur barrio of Vega Baja, Puerto Rico, and is the son of a truck driver father and a retired schoolteacher mother who listened to salsa, merengue, and pop ballads. Despite growing up in a neighbourhood known for its street culture, he preferred spending time with his family at home rather than getting involved in such activities.
As a child, he sang in the church choir until the age of 13 and later developed an interest in artists like Daddy Yankee and Héctor Lavoe. His stage name originated from his displeasure at being made to wear a bunny costume. He also acknowledges that most of the genre's artists hail from San Juan, and he comes from a smaller area.
His music style is mainly categorized as Latin trap and reggaeton, but he also blends in diverse elements from other genres. He gained popularity in 2016 with the release of his song "Diles," which resulted in a contract with Hear This Music. Over the following years, he continued to garner attention with his tracks "Soy Peor" and his collaborations with several artists, including Farruko, Karol G, Ozuna, J Balvin, and others.
Bad Bunny's Past relationships
As per reports, the relationship with Carliz De La Cruz Hernandez was his first girlfriend on the record, and they ended their relationship in 2016, her voice recording was used without her consent in one of his songs.
After his breakup with De La Cruz, Bad Bunny was linked with a woman named Gabriela Berlingeri. The two were reportedly dating since at least 2017, but they managed to keep their relationship low-key. Berlingeri is a jewellery designer and has even designed some of Bad Bunny's jewellery pieces.
In 2020, there were rumours that Bad Bunny was dating Rosalía, a Spanish singer after they collaborated on the song "La Noche de Anoche." However, both artists denied the rumours and stated that they were just friends.
Another rumoured relationship was with Nesi, a Puerto Rican artist who has collaborated with Bad Bunny on several songs. However, there has been no confirmation of their relationship, and they could just be close friends and collaborators.
More entertainment news: