Novak Djokovic has a former tennis player as his coach
Novak Djokovic is the winner of 20 Grand Slam titles and recently topped the ATP world rankings ousting Spaniard Rafael Nadal.
The Serbian has dominated the world of tennis since Roger Federer and Rafael Nadal started to decline. Djokovic now has 20 Grand Slams to his name, and is tied with his rivals.
His on-court rivalries with the other two stars in the 'Big Three' category have won him applauds from fans and pundits alike, making him one of the best players the game has produced.
Known to be a great hard worker and meticulous planner, Djokovic over the course of his career has had many coaches, who have helped him stay on par with Federer and Nadal.
Djokovic has a tendency to sign coaches on a part-time basis or for special Grand Slams. He has worked with Mark Woodforde and Todd Martin, both former players. The Serbian ace has also worked with the legendary Boris Becker in hopes of winning more Grand Slams.
Djokovic, who has worked with a several other coaches in the past, currently has two of them beside him. Let's now take a look at them.
Who is Djokovic's current coach?
Djokovic's coaching staff is currently led by head coach Marian Vajda. The Slovakian was Djokovic's coach from 2006 until 2017.
Apart from a brief split in 2017, the coach-player duo has never looked back with Vajda once again reuniting with the Serbian in 2018. Djokovic also has former World No.2 Croatian Goran Ivanisevic in his coaching team, with the latter working as his alternate coach.
Ivanisevic is a former Wimbledon champion and has helped Djokovic win several titles as well, being his alternate coach.
Vajda is the most successful coach in the history of tennis in terms of winning Grand Slam titles, having won 20 with Djokovic.
Vajda, for his impressive results with Djokovic, received the ATP Coach of the Year award in 2018.
To add to his list of contributions, Vajda was also responsible for helping Djokovic claim his first ATP singles title since turning professional in 2003. No wonder, the Serbian decided to work with Vajda the most during his entire professional career.
Slovakian Vajda's success alongside his ward also saw him win the award for the best coach by the Olympic Committee of Serbia in both 2010 and 2011 respectively.
Djokovic also won an Olympic bronze medal (2008) and the Davis Cup title (2010) for his country with Vajda alongside him. The trio have done exceptionally well in recent seasons too winning several titles.
In 2021, Djokovic won three Grand Slams and only lost the final of the US Open. He was looking to complete the coveted 'calendar Grand Slam' but just fell short. There is no doubt that Djokovic would be keen to achieve this feat soon, but his Covid-19 situation seems to have at least taken him out of the 2022 Australian Open.
Vajda's time as a professional
Before establishing himself as a coach in the tennis circuit, Vajda like Djokovic was a professional tennis player himself.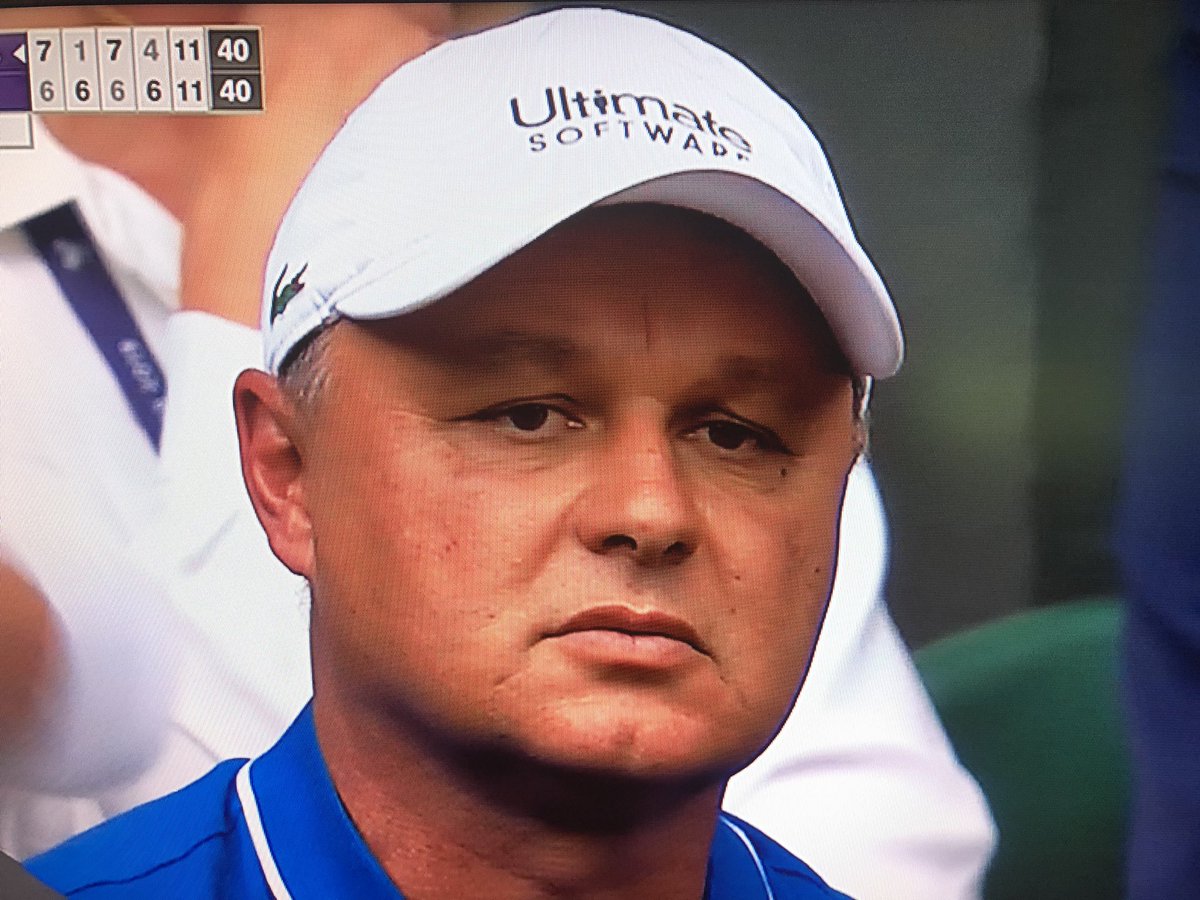 Featuring for Czechoslovakia, Vajda was an accomplished player, who won two ATP titles and was ranked as high as 34, back in 1987. The coach also lost two other ATP finals, giving him a 50% success rate in finals.
His performance in Grand Slams wasn't all that great. The coach's best finish was reaching the third round of the 1991 French Open. Vajda turned professional in 1984 played the game until 1994.
After his retirement in 1994, Vajda returned back to the sport captaining the Slovakian Davis Cup and Fed Cup teams. The other players Vajda has coached include Karol Kucera and Natalia Vajdova.
More Tennis news:
Follow our dedicated tennis page for instant news and updates