Here is everything you should know about Udonis Haslem and his net worth.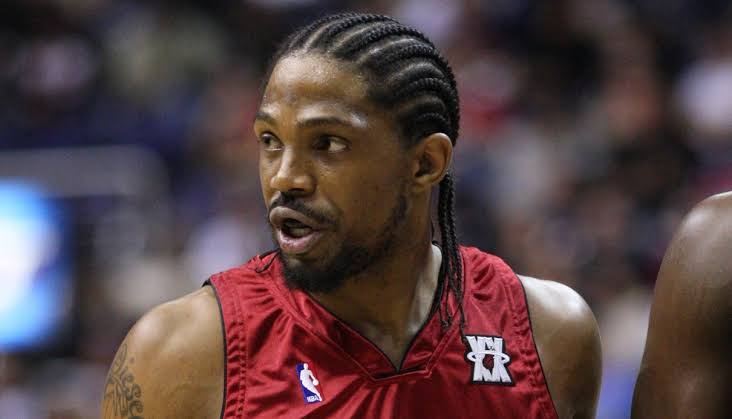 The 42-year-old veteran who has spent his entire career in the NBA with the Miami Heat has recently been in the news after he announced that he has signed a new one-year contract extension with the franchise, that would see him go into his 20th season with the Miami franchise.
With a yearly salary of $4million, one of the most asked questions about Udonis Haslem is his net worth. According to online reports, the four-time NBA champion has an estimated net worth of $30million.
Throughout his NBA career spanning across two decades, Haslem has earned nearly $55million in salary.
What would Udonis Haslem's 20th season of his career mean for him?
Haslem's one-year contract extension with the Miami Heat means that he will be going into the 20th season of his NBA career, and ensures that he enters the NBA record books as part of an elite list.
Going into the 20th season of his NBA career with Miami Heat, Haslem would be equalling the late great Kobe Bryant as second on the list of players who have played the most number of seasons for a particular franchise.
While Bryant played 20 seasons for the Los Angeles Lakers, the 42 year old Haslam will now approach the 20th season of his career with Miami Heat – meaning that Haslam is now only trailing Dirk Nowitzki in the aforementioned list as the latter played 21 seasons in the NBA for the Dallas Mavericks.
Even though Haslem has not nearly played a lot of games for the Heat in the last two seasons, his presence in the Heat dressing room is still indispensable – ensuring Heat have continued to extend him despite his lack of action on the court.
Haslem will hope to have another Championship ring added to his career accolades by the time he hangs his boots up next summer, as he will hope to motivate Heat to their first championship since 2013.
More News:
• Udonis Haslem ties Kobe Bryant in one record after re-signing with the Miami Heat
• "Pat Riley has rewarded his loyalty" – Shannon Sharpe reminds fans of big LeBron James decision made possible by Udonis Haslem
• Jalen Rose shares why Udonis Haslem is invaluable to the Miami Heat