Want to know the real issue between Halle Berry and Drake? Check out this article to know all about it.
Who is Halle Berry?
Halle Berry, born on August 14, 1966, in Cleveland, Ohio, is a name that resonates throughout Hollywood as a symbol of talent, resilience, and beauty. With a career spanning over three decades, she has left an indelible mark on the entertainment industry, breaking barriers and shattering stereotypes along the way.
Berry's journey to stardom was far from easy. Growing up in a single-parent household, she faced her fair share of challenges, but her determination and passion for acting propelled her forward. She started her career as a model and then transitioned to television, where she gained recognition for her role in the series "Living Dolls." However, it was her breakout role in the 1992 film "Boomerang" that catapulted her to the forefront of Hollywood's elite.
One of Berry's most iconic moments came in 2002 when she won the Academy Award for Best Actress for her role in "Monster's Ball." This historic win made her the first African-American woman to ever receive this prestigious accolade. Her emotional acceptance speech reflected not only her immense talent but also her groundbreaking achievement, which paved the way for greater diversity and inclusion in the film industry.
Throughout her career, Halle Berry has taken on a diverse range of roles, showcasing her versatility as an actress. From the fierce and alluring Storm in the "X-Men" series to the tough and determined Jinx Johnson in "Die Another Day," she has consistently captivated audiences with her performances.
Beyond her acting prowess, Berry is also known for her commitment to philanthropy and advocacy. She has been a vocal supporter of causes such as domestic violence awareness and diabetes research, using her platform to make a positive impact on society.
In addition to her accomplishments in film and her social activities, Halle Berry has also ventured into directing, producing, and even launched her fragrance line. Her entrepreneurial spirit and dedication to expanding her horizons have solidified her status as a multifaceted talent in the entertainment industry.
In conclusion, Halle Berry's journey from a challenging upbringing to becoming an Academy Award-winning actress and a trailblazer for African-American women in Hollywood is nothing short of remarkable. Her legacy continues to inspire aspiring actors and actresses to pursue their dreams with determination and resilience. Halle Berry's enduring impact on the entertainment industry and her commitment to social causes make her a true icon and a source of inspiration for generations to come.
Who is Drake?
Drake, born Aubrey Drake Graham on October 24, 1986, in Toronto, Canada, has become an iconic figure in the music industry, particularly in the realm of hip-hop and R&B. His meteoric rise to fame, lyrical prowess, and versatility as an artist have solidified his position as one of the most influential musicians of his generation.
Drake's journey to stardom began as an actor on the Canadian teen drama series "Degrassi: The Next Generation." However, he had always harboured a passion for music, and in 2006, he released his first mixtape, "Room for Improvement." This marked the inception of his music career, and he soon gained recognition for his unique blend of rap and singing, creating a distinctive style that would become his trademark.
His breakthrough came with the release of "So Far Gone" in 2009, a mixtape that garnered widespread acclaim and led to his signing with Lil Wayne's Young Money Entertainment. Drake's debut studio album, "Thank Me Later" (2010), debuted at number one on the Billboard 200 chart and certified his status as a rap superstar. He followed it with a string of successful albums, including "Take Care" (2011), "Nothing Was the Same" (2013), and "Views" (2016).
One of Drake's standout qualities is his ability to connect with listeners on a personal level. His introspective lyrics touch on themes of love, fame, success, and vulnerability, resonating with a diverse audience. Hits like "Hotline Bling," "Started From the Bottom," and "God's Plan" have dominated the charts and become anthems for a generation.
Drake's impact extends beyond music. He has ventured into business, launching his own record label, OVO Sound, and collaborating with major brands. He's also known for his philanthropic efforts, often giving back to his community and supporting various charitable causes.
Despite achieving immense success, Drake remains dedicated to his craft, continually evolving as an artist and pushing the boundaries of hip-hop and R&B. His collaborations with other artists, from Rihanna to Future, have produced chart-topping hits and showcased his versatility.
Drake's journey from a young actor in Canada to an international music sensation is a testament to his talent, work ethic, and determination. His ability to connect with audiences through heartfelt lyrics and genre-blurring music has left an indelible mark on the music industry. As he continues to innovate and inspire, Drake remains a pivotal figure in contemporary music, and his influence shows no signs of waning.
What happened between Halle Berry and Drake?
Halle Berry recently divulged more information regarding her stance on Drake using her image as the cover art for his latest single. Berry clarified that Drake did approach her for permission beforehand, but she declined his request. Nevertheless, Drake proceeded to use her photograph. Responding to an Instagram post about taking the high road, the Academy Award-winning actress addressed the situation involving Drake and SZA's Slime You Out artwork. This artwork featured an image of Berry covered in green slime from the 2012 Nickelodeon Kids' Choice Awards.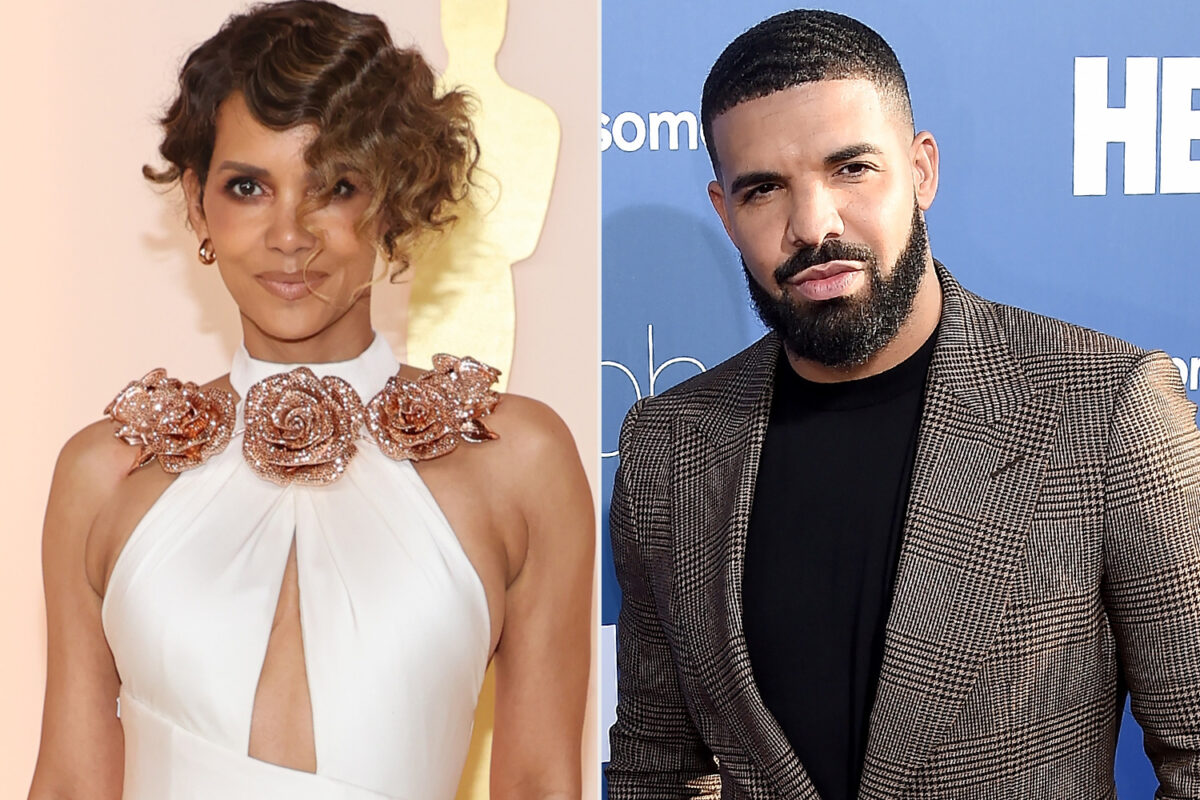 Berry expressed her disappointment with Drake's actions after an Instagram user assumed that he had obtained permission and paid the requisite fees, citing that the image was owned by Getty Images. In response, Berry reiterated her position, stating, "Because he asked me, and I said NO, that's why." She questioned the necessity of asking if he intended to disregard her refusal, deeming it disrespectful.
This conversation occurred shortly after Drake unveiled the cover art for Slime You Out, his latest single from the upcoming album, For All the Dogs. Berry had previously shared a quote on Instagram about taking the higher moral ground, articulating her disappointment with Drake for using her image without her consent. She commented, "He didn't get my permission. That's not acceptable. I expected better from him!"
More entertainment news: