Linda McMahon is best known as the wife of WWE Chairman Vince McMahon, however, she has also had a huge role to play in WWE over the years
Linda McMahon is the wife of WWE Chairman Vince McMahon. The two have been together for more than 45 years and continue to succeed in their respective fields. She is an American political executive, a former official of the Trump regime and former wrestling performer. McMahon also served as the administrator of the Small Business Administration for two years.
McMahon worked alongside her husband and founded WWE ( called Titan Inc.). She is a former President of the company from 1980 to 2009. She ran for the U.S. Senate and was the Republican nominee to represent the people of Connecticut in 2010 and 2012.
Linda McMahon and Vince McMahon Families
Born in October 1948, she is the daughter of Evelyn and Henry Edwards. Her parents both worked at Marine Corps Air Station Cherry Point, a military base. McMahon is a graduate of East Carolina University.
Her husband Vince McMahon has been the dominant figure in the wrestling world, As the owner and chairman of WWE, he has taken the company to new heights. WWE has been the top promotion for more than 3 decades now. As a former wrestler, he slowly moved to management where he excelled and is now reaping the rewards.
On August 24, 1945, Vincent McMahon was born in Pinehurst, North Carolina to Victoria and Vincent James McMahon. His father created Capitol Wrestling Corporation in the 1980s. 
Linda McMahon's husband Vince McMahon
Vince McMahon and Linda Edwards became a married couple in 1966 and they have two children together: Shane and Stephanie. Stephanie McMahon is the current Brand Officer in WWE, while her brother Shane is part of high-risk matches every now and then.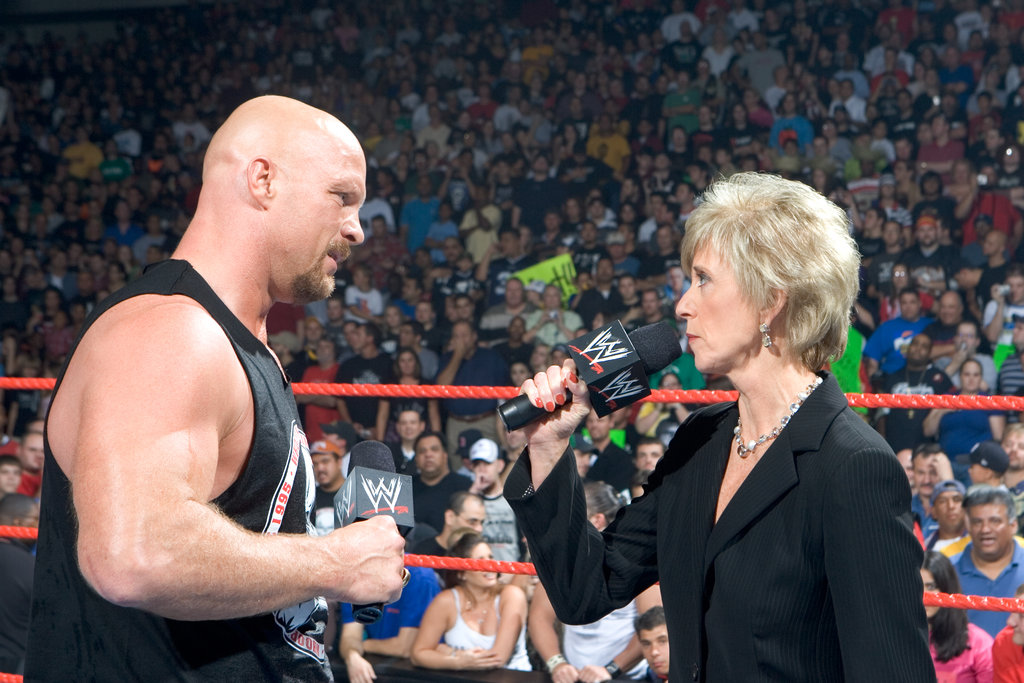 The two have been a heavy component of the company. Stephanie McMahon is also married to former WWE Champion Paul 'Triple H' Levesque.
Linda McMahon career
Linda McMahon served as the 25th Administrator of the U.S. Small Business Administration (SBA). She was an official in Donald Trump's administration. Her works has helped in the improvement of 30 million small businesses in America. She led a team of professionals through access to capital and federal contracting opportunities. McMahon has also helped the Cabinet in her two year tenure from 2017 to 2019.
McMahon is the co-founder and former chief executive officer of WWE. She was an important executive member in establishing WWE into a million-dollar enterprise.
Linda McMahon net worth
Linda spent two bids for the U.S. Senate from her pocket, costing her $100 million in campaign expenses. She lost twice in the elections after trying her hands at politics.
Like her husband Vince Mcmahon, Linda McMahon is also a billionaire with her net worth estimated at $1.6 billion. She has also been the Chairwoman of the America First Action, Super PAC which associates with supporters of ex-president Trump.
The McMahon family also reportedly owns a $40 million mansion in Greenwich, Connecticut, a $20 million vacation home and a $12 million penthouse in Manhattan.
FAQs about Linda McMahon
When did Linda McMahon marry Vince McMahon?
Linda McMahon and Vince McMahon got married on the 26th of August 1966.
What is Linda McMahon's age?
Linda McMahon is 72 years old.
When did Linda McMahon make her first WWE appearance?
Linda McMahon made her WWF debut in the year 1999.
Does Linda McMahon have kids?
Linda McMahon has two kids with her husband Vince, named Shane and Stephanie McMahon.
More WWE news
Follow our dedicated WWE page for instant WWE news and updates