UFC VEGAS 79: FIZIEV VS. GAMROT ODDS, PREDICTION AND FIGHT PREVIEW
The premier organization in mixed martial arts, the UFC, is gearing up for a series of events that will see them primarily stationed at their home base, the UFC APEX in Las Vegas, Nevada.
This extended "work from home" stretch will encompass the next three events before the year concludes with more travel to various locations. The upcoming quartet of events promises a tantalizing mix of international and domestic matchups, with a spotlight on critical fights in the lightweight, featherweight, and strawweight divisions, along with an array of emerging talents.
Let's take a comprehensive look at what fans can expect when the Octagon action unfolds this Saturday.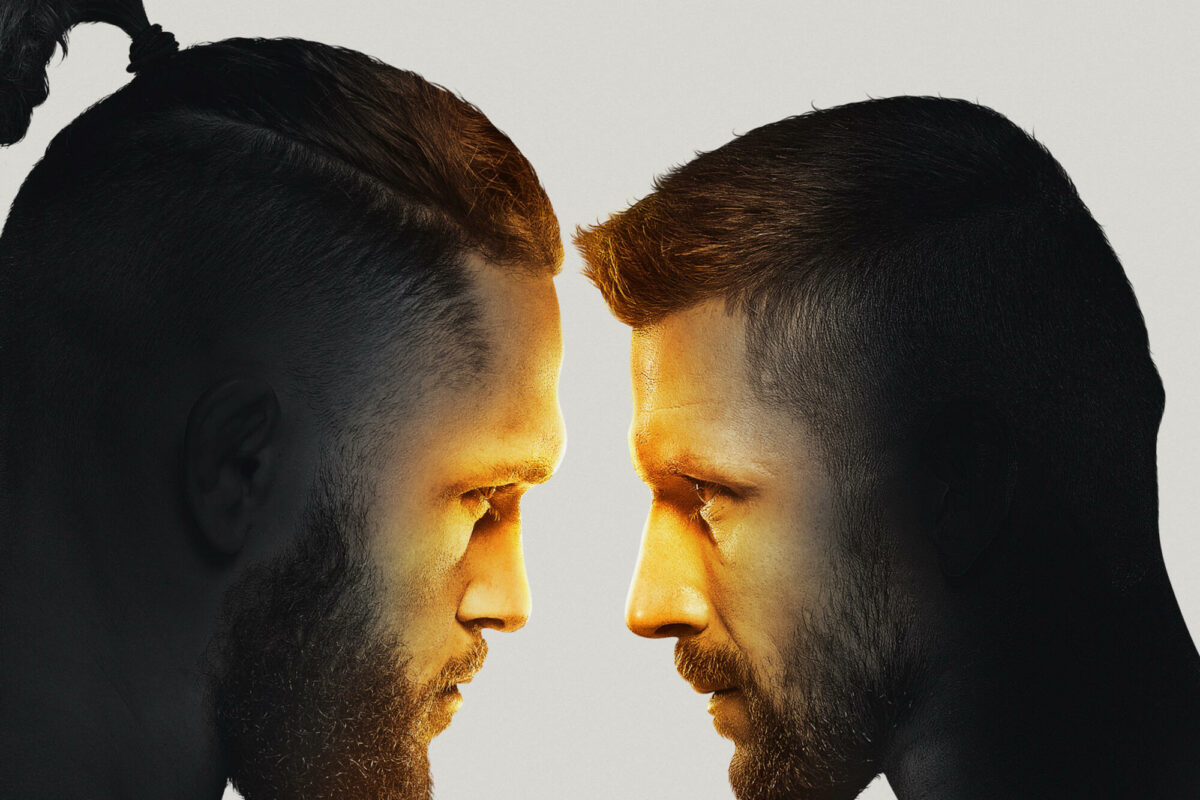 Main Event: Rafael Fiziev vs. Mateusz Gamrot (Prediction) Location: UFC APEX — Las Vegas, NV Streaming on: ESPN+
The centerpiece of the evening showcases a pivotal showdown in the lightweight division, featuring two highly ranked contenders, Rafael Fiziev and Mateusz Gamrot. These elite fighters, both residing in the top 10 of the lightweight hierarchy, are set to engage in a high-stakes battle in the ultra-competitive 155-pound weight class.
Rafael Fiziev, currently holding the No. 6 position in the division, returns to action following his previous appearance at UFC 286 in London, where he faced Justin Gaethje. Fiziev, renowned for his dynamic striking, had long been clamoring for a bout against a top contender. While he started strongly against the BMF titleholder Gaethje, he was unable to sustain his output or counter Gaethje's relentless offensive onslaught, resulting in a decision loss.
In contrast, Mateusz Gamrot faced a top contender in Beneil Dariush at UFC 280 and experienced a setback. However, the Polish veteran rebounded with a hard-fought victory over the tricky prospect, Jalin Turner. Gamrot's UFC record stands at 5-2, and he boasts an impressive overall record of 22-2 with one no contest. Known as "Gamer," Gamrot is determined to secure his second consecutive win and potentially surpass his current ranking.
The main event presents an intriguing clash of styles. Fiziev is a pure striker with sharp takedown defense, while Gamrot excels in grappling. This stylistic divergence may lead to an enthralling back-and-forth encounter as both fighters strive to dictate the terms of engagement. With the bout scheduled for five rounds, factors such as pace and conditioning could prove pivotal. Notably, both Fiziev and Gamrot are making their second appearance as UFC main event headliners. Still, Gamrot brings extensive championship experience from his time as a two-division champion in KSW.
With a lightweight title fight on the horizon next month, the outcome of this main event could have immediate and profound implications for the division's landscape.
Odds: Rafael Fiziev (-140) vs. Mateusz Gamrot (+120)
Our Prediction: Fiziev and Gamrot pose the classic wrestler vs. striker battle. While Gamrot is known for his grappling accolades, Fiziev is without question one of the most accomplished strikers in the sport today. While Fiziev has fought his fare share of wrestlers and grappling experts in the past, Gamrot is in his prime, evolving with every fight. That said, we believe that Gamrot gets the job done via unanimous decision.
Additional Main Card Fights
Bryce Mitchell vs. Dan Ige
The co-main event showcases two top 15 featherweights, Bryce Mitchell and Dan Ige, as they prepare to lock horns. Bryce Mitchell, whose only UFC loss came in his previous outing against Ilia Topuria, is determined to bounce back. He had previously strung together six consecutive victories inside the Octagon, including decision wins over seasoned veterans Andre Fili and Edson Barboza.
Dan Ige, hailing from the Hawaiian contingent training at Xtreme Couture in Las Vegas, has been making a statement in 2023. He halted a three-fight losing streak with a second-round knockout victory over Damon Jackson earlier in the year and followed it up with a unanimous decision triumph over Nate Landwehr in June. The co-main event presents a meeting of two talented fighters entering the Octagon from different trajectories. Mitchell is coming off a crushing defeat that led him to contemplate his future in the sport, whereas Ige is riding high with consecutive quality wins. The stylistic dynamics of this matchup may hinge on Ige's ability to force Mitchell into striking exchanges and how quickly he can regain his footing should the black belt grappler take him to the mat.
Marina Rodriguez vs. Michelle Waterson-Gomez
In another crucial bout on the main card, veteran contenders Marina Rodriguez and Michelle Waterson-Gomez will collide for the second time in the strawweight division. Rodriguez, once on the brink of a title shot, had amassed a four-fight winning streak before a disputed split decision loss to former champion Carla Esparza in the summer of 2020. However, her momentum was halted as she faced Amanda Lemos and suffered a third-round stoppage followed by another loss to Virna Jandiroba at UFC 288.
Michelle Waterson-Gomez, aged 37, enters this weekend's matchup on a three-fight skid, having lost five of her last six outings. Since transitioning from Invicta FC to the UFC in 2015, she has compiled a 6-7 record while consistently facing ranked opponents and formidable challengers. These two fighters previously clashed on May 8, 2021, in a five-round main event contest that concluded with Rodriguez securing a unanimous decision victory. The upcoming rematch will be intriguing to observe, as both athletes aim to make adjustments based on their prior encounter and seek to return to the win column.
Bryan Battle vs. AJ Fletcher
The main card also features a welterweight matchup between Bryan Battle and AJ Fletcher, both known for their finishing abilities. Bryan Battle, the middleweight winner of Season 29 of The Ultimate Fighter, transitioned to welterweight with a first-round knockout win over Japanese veteran Takashi Sato. While he dropped his next bout, facing relentless wrestling from Rinat Fakhretdinov, Battle rebounded with an emphatic 14-second knockout of Gabe Green earlier this year.
AJ Fletcher, on the other hand, rapidly ascended through the regional ranks to earn a spot on Season 5 of Dana White's Contender Series (DWCS). Despite securing a UFC contract with a flying knee knockout of Leonardo Damiani, he faced initial setbacks with decisions losses to Matthew Semelsberger and Ange Loosa. Fletcher found redemption with his first UFC win in his most recent outing. Battle's two victories in the welterweight division have come in a combined 58 seconds, showcasing his quick finishing abilities, while Fletcher boasts nine finishes in his 10 career wins, with six of those victories occurring in the opening round. This bout promises fireworks and warrants close attention, as it may conclude swiftly.
Ricardo Ramos vs. Charles Jourdain
The main card kicks off with an all-action featherweight showdown between Brazil's Ricardo Ramos and Canada's Charles Jourdain. Ricardo Ramos, aged 28, has experienced a rollercoaster ride in his UFC career, marked by moments of brilliance such as his two spinning back elbow victories and frustrating efforts like his loss to Zubaira Tukhugov at UFC 267. Ramos has also faced challenges in terms of consistent competition, with opponent withdrawals, COVID-related disruptions, and recent issues on the scales.
Charles Jourdain, a French-Canadian talent, has been one of the division's more active fighters since his UFC debut in May 2019. His upcoming fight will mark his 12th appearance in the UFC. Jourdain, who has grappled with inconsistent results, recently returned to the win column with a patient and measured victory over Kron Gracie. He acknowledged the need to adopt a more technical and tactical approach in his post-fight interview. Both fighters possess creative striking skills and well-rounded ground abilities. At 28 and 26 years old, respectively, they still have time to define their identities as competitors and strive for winning streaks that elevate their positions in the division. On paper, this matchup stands as a frontrunner for the Fight of the Night accolade, promising an entertaining and fiercely competitive contest from start to finish.
Preliminary Card Fights
The preliminary card is replete with exciting matchups:
Dan Argueta vs. Miles Johns: The prelims conclude with a bantamweight bout between Dan Argueta and Miles Johns. Argueta, a participant in Season 29 of The Ultimate Fighter, delivered a commendable performance in his short-notice featherweight debut and secured a win upon his return to the 135-pound division. Miles Johns, a member of the DWCS Class of '19, boasts a 4-2 record in six UFC appearances. He most recently earned a unanimous decision victory over Vince Morales last November. Both fighters have demonstrated flashes of potential in the bantamweight division, and the outcome of this bout will determine which one takes a step forward in their career.
Tim Means vs. Andre Fialho: A banger alert! Tim Means and Andre Fialho, both welterweights, are set to deliver an action-packed contest. Tim Means, aptly known as the "Dirty Bird," has consistently displayed an aggressive fighting style throughout his 49-fight career. Meanwhile, Andre Fialho is a "kill or be killed" fighter who secured his first two UFC wins within a month, both by first-round stoppage. These two welterweights will undoubtedly engage in a thrilling brawl, exchanging blows until one of them can no longer continue.
Jacob Malkoun vs. Cody Brundage: Middleweights Jacob Malkoun and Cody Brundage cross paths, with Malkoun aiming to maintain his upward trajectory and Brundage seeking redemption. After competing three times in 2022, Malkoun will make his first appearance of 2023, looking to build on his unanimous decision victory over Nick Maximov in October of the previous year. Cody Brundage, on short notice, stepped into the Octagon in June and faced Sedriques Dumas, resulting in a decision loss that extended his losing streak to three. Both fighters predominantly rely on their grappling skills, making it a contest of control and positioning.
Mohammed Usman vs. Jake Collier: Heavyweights Mohammed Usman and Jake Collier, moving in different directions in their careers, collide in this matchup. Mohammed Usman, the winner of TUF 30's heavyweight tournament, boasts a 2-0 record in the UFC. He secured the TUF 30 crown by defeating Zac Pauga and followed it up with a decision win over Junior Tafa in his most recent outing. In contrast, Jake Collier enters the contest on a three-fight skid and has lost five of his last seven fights since his return to action in the summer of 2020. The heavyweight clash promises intrigue as Usman aims to continue his winning streak, while Collier seeks to reverse his recent fortunes.
Mizuki vs. Hannah Goldy: Mizuki returns to action after a three-year hiatus, stepping back into the Octagon to face Hannah Goldy in a strawweight preliminary card bout. At just 29 years old and with a record of 14-6, Mizuki aims to recapture the form that made her one of the sport's most promising young talents before and after her arrival in the UFC in 2019. On the other hand, Hannah Goldy, who started her career with five consecutive wins, has struggled in the UFC, tallying only one victory in her last four fights. Her most recent bout resulted in a loss to Molly McCann at flyweight last summer in London. Both fighters are eager to make a statement and regain momentum in the strawweight division.
Montserrat Rendon vs. Tamires Vidal: The opening bout of the evening features a clash between undefeated newcomer Montserrat Rendon and UFC sophomore Tamires Vidal in the bantamweight division. Montserrat Rendon, at the age of 34, boasts an unblemished professional record of 5-0, with all her victories coming by decision. Her most recent appearance took place at Invicta FC 49 nearly a year ago. Tamires Vidal, on the other hand, delivered a commendable UFC debut last November, securing a first-round stoppage win over Ramona Pascual. Both fighters enter this contest with aspirations to make a significant impact in their respective careers.
UFC Vegas 79 Main Card Odds
Rafael Fiziev (-140) vs. Mateusz Gamrot (+120)
Dan Ige (+140) vs. Bryce Mitchell (-165)
Marina Rodriguez (-305) vs. Michelle Waterson-Gomez (+245)
Bryan Battle (-190) vs. A.J. Fletcher (+160)
Charles Jourdain (-125) vs. Ricardo Ramos (+105)
UFC Vegas 79 Preliminary Card
Dan Argueta (-200) vs. Miles Johns (+165)
Andre Fialho (-200) vs. Tim Means (+165)
Cody Brundage (+370) vs. Jacob Malkoun (-485)
Jake Collier (+150) vs. Mohammed Usman (-180)
Hannah Goldy (+205) vs. Mizuki Inoue (-250)
Montserrat Rendon (+205) vs. Tamires Vidal (-250)
More MMA news
Follow our dedicated MMA page for instant MMA news and update