UFC VEGAS 79: FIZIEV VS. GAMROT LIVE STREAM WITHOUT REDDIT STREAMS, BUFFSTREAMS OR CRACKSTREAM
The Ultimate Fighting Championship (UFC), is gearing up for an exciting series of events across international locations and four states. The upcoming schedule promises to be a thrilling ride for MMA enthusiasts, as the next three events are all set to take place at the UFC APEX in Las Vegas, Nevada, before the year closes out with more travel.
The first event in this series of events unfolds this Saturday, headlined by a crucial lightweight showdown, featuring key matchups in the featherweight and strawweight divisions. Throughout the evening, fans can expect a showcase of intriguing talents stepping into the Octagon. Let's take a closer look at what's in store for fight night.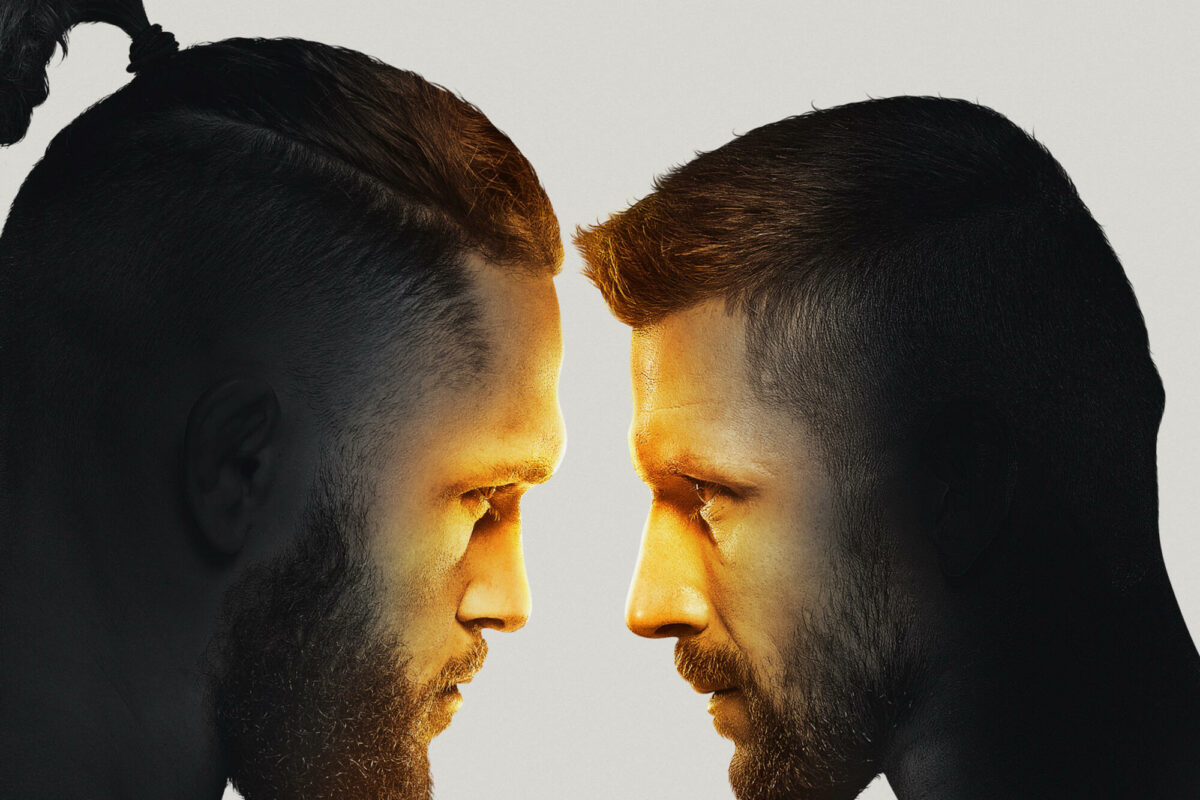 MAIN EVENT PREVIEW | UFC FIGHT NIGHT: FIZIEV VS GAMROT
The main event of the evening features a highly anticipated bout between two lightweight contenders, Rafael Fiziev and Mateusz Gamrot. Both fighters are ranked in the Top 10 of the lightweight division, and this matchup presents an opportunity for them to climb the ladder in the intensely competitive 155-pound weight class.
Rafael Fiziev, currently ranked at No. 6 in the division, makes his return to the Octagon after a setback against Justin Gaethje at UFC 286 in London. Fiziev, known for his dynamic striking, had longed for a matchup against a top contender and initially started strong against Gaethje. However, he couldn't maintain his pace, ultimately succumbing to Gaethje's relentless offensive onslaught and losing by decision.
On the other side of the cage, Mateusz Gamrot is looking to build on his recent victory over Jalin Turner, which followed a loss to Beneil Dariush at UFC 280. Gamrot, the Polish veteran, is determined to secure his second consecutive win and potentially leapfrog his opponent in the lightweight rankings. This bout promises a fascinating clash of styles, with Fiziev's striking prowess against Gamrot's grappling expertise. Scheduled for five rounds, this contest could be decided by pace and conditioning, with Gamrot bringing more championship experience to the table from his days as a two-division champ in KSW.
With a lightweight title fight scheduled for the following month, the outcome of this main event could have immediate and significant implications for the division's top contenders.
Other Main Card Fights
Bryce Mitchell vs. Dan Ige
The co-main event showcases top 15 featherweights Bryce Mitchell and Dan Ige. Mitchell, coming off a loss in his last outing, is eager to rebound after a setback against Ilia Topuria. Meanwhile, Ige has been on a resurgence, securing consecutive victories in 2023. The stylistic contrast between Mitchell's grappling skills and Ige's striking abilities adds intrigue to this matchup.
Marina Rodriguez vs. Michelle Waterson-Gomez
In another pivotal contest, veteran contenders Marina Rodriguez and Michelle Waterson-Gomez face off in a rematch within the strawweight division. Rodriguez, once on the verge of title contention, suffered two consecutive losses and aims to regain her momentum. Waterson-Gomez, despite facing a challenging string of opponents, is determined to snap her losing streak. Their previous encounter in 2021 ended with Rodriguez securing a unanimous decision victory, making this rematch all the more intriguing.
Bryan Battle vs. AJ Fletcher
The main card also features a clash between welterweight finishers Bryan Battle and AJ Fletcher. Battle, a TUF winner, has had a mix of successes and setbacks in his recent fights. Fletcher, on the other hand, seeks to bounce back after a slow start to his UFC career. Both fighters are known for their quick finishes, promising an explosive start to the main card.
Ricardo Ramos vs. Charles Jourdain
Featherweights Ricardo Ramos and Charles Jourdain open the main card with their exciting styles. Ramos, known for his creative striking, has faced inconsistency in his UFC career. Jourdain, a French-Canadian talent, is coming off a win and emphasizes a more technical approach. With both fighters aiming to solidify their positions in the division, this bout is a strong contender for Fight of the Night honors.
Preliminary Card Fights
The preliminary card offers a mix of exciting matchups:
Dan Argueta vs. Miles Johns: Bantamweights Dan Argueta and Miles Johns close out the prelims, both eager to make their mark in the 135-pound division.
Tim Means vs. Andre Fialho: Welterweights Tim Means and Andre Fialho are set to deliver an action-packed fight. Means, known for his aggressive style, faces Fialho, who is coming off his first UFC win.
Jacob Malkoun vs. Cody Brundage: Middleweights Jacob Malkoun and Cody Brundage square off, with Malkoun aiming to build on his recent win and Brundage looking to end his losing streak.
Mohammed Usman vs. Jake Collier: Heavyweights Mohammed Usman and Jake Collier collide, with Usman riding a two-fight UFC win streak and Collier eager to snap his three-fight skid.
Mizuki vs. Hannah Goldy: Strawweights Mizuki and Hannah Goldy return to action, with Mizuki hoping to regain her momentum after a three-year hiatus and Goldy seeking her second UFC win.
Montserrat Rendon vs. Tamires Vidal: The opening bout features undefeated newcomer Montserrat Rendon against UFC sophomore Tamires Vidal in the bantamweight division. Both fighters aim to make a statement on fight night.
UFC Vegas 79 Main Card
Rafel Fiziev vs. Mateusz Gamrot
Bryce Mitchell vs. Dan Ige
Marina Rodriguez vs. Michelle Waterson-Gomez
Bryan Battle vs. AJ Fletcher
Ricardo Ramos vs. Charles Jourdain
UFC Vegas 79 Preliminary Card
Dan Argueta vs. Miles Johns
Tim Means vs. Andre Fialho
Jacob Malkoun vs. Cody Brundage
Mohammad Usman vs. Jake Collier
Mizuki vs. Hannah Goldy
Montserrat Rendon vs. Tamires Vidal
Where to stream UFC Vegas 79: Fiziev vs Gamrot online without Reddit streams, Buffstreams or Crackstream
Here is how you can stream UFC Vegas 79 online without using Reddit streams, Buffstreams or Crackstreams.
UFC Fight Pass
UFC Fight Pass is UFC's very own service which provides live coverage of the fights. The service provided costs around $9.99 a month, with the yearly subscription at $95.99.
The only shortcoming here is that the UFC Fight Pass provides live coverage only until the preliminary card, since ESPN+ has all the rights to the main card.
ESPN+
ESPN+ is currently the top streaming site for UFC. They provide live streaming right from the beginning of the prelims to the very end of the main event in the main card.
The subscription costs around $6 per month. And for a year it is $60, which is pretty low-priced. ESPN+ has exclusive rights of streaming the main card, which has been the reason why UFC Fight Pass provides live streaming only until the prelims.
The prelims will start at 7 p.m. ET Prelims | 10 p.m. ET Main Card
Fubo TV
Fubo TV was launched in the year 2015. Since then, they have grown rapidly. They offer two plans, and both the plans include ESPN. The Family Plan provides 100 channels at $65 per month while the Elite Plan has 150 channels at $80 per month.
The prelims will start at 7 p.m. ET / 12 a.m. BST, and the main card will start at 10 p.m. ET / 3 a.m.
BT Sport
BT Sport, the British Telecommunications group has been a big player in the European region, especially in the UK. UFC streaming can be caught live on BT Sport Box Office and also on the BT Sport App. The subscription cost is around 15 euros per month.
Ezoic
The prelims will start at 7 p.m. ET / 12 a.m. BST, and the main card will start at 10 p.m. ET / 3 a.m.
Sling TV
Sling TV offers ESPN in their plans too. They currently have two plans – Orange and Blue. Orange costs $35 per month and the Blue plan costs $50 per month.
Sony Sports Network
Sony Sports Network has grown in leaps and bounds over the past few years. They have an immense presence in the South Asian region, especially in India.
They have a lot of channels on their network, with a dedicated Sony LIV App too. The subscription cost is Rs.299 per month, while the yearly subscription costs Rs.999.
The preliminary card gets underway at 1:30 am IST with the main card three hours later at 4:30 am IST – 25th September.
More MMA news
Follow our dedicated MMA page for instant MMA news and update