Here's a look at what fans can expect from the new Conor McGregor documentary on Netflix
McGregor Forever is an insider's look at the life of the UFC's biggest star, following the 34-year-old fighter as he faces off against Khabib Nurmagomedov, Donald Cerrone, and Dustin Poirier between 2018 and 2021. During this time, he also had two children, faced a global pandemic, did volunteer work, and sold his company, Proper No. Twelve.
During this time, the former champion suffered three defeats in as many MMA bouts, making it difficult for him to reclaim his title.
Director Gotham Chopra gives audiences unprecedented access to Conor McGregor's life in gyms and on yachts throughout the world with a blend of original and archive video across four parts.
Chopra said of McGregor's efforts inside and outside the ring for BBC Sport, "I've never seen anyone work harder."
McGregor made history in 2016 by becoming the first UFC fighter to simultaneously hold titles in two weight categories. Five of the biggest grossing UFC pay-per-views have included him, and in 2021, Forbes named him the most paid athlete in the world.
Chopra's series has a big mystery: why this guy, who is in his forties and with a growing list of ailments, keeps boxing.
In episode four, McGregor's coach and the man responsible for his discovery, John Kavanagh, claims that his fighter has stayed in the game "long after there's any financial incentive"
The Dublin man's appetite has been called into question after one occasion in which he and his wife took a private plane to Monaco to purchase a yacht. According to McGregor:
"I know I'm a made man, but I'm a competitor through and through. I think I've barely unlocked my potential."
The McGregor vs. Nurmagomedov fight was the most watched UFC bout, and the buildup was particularly bad-tempered because it "brought out the worst in both of them as humans."
McGregor was sentenced to community service in April 2018 for an attack on a bus that was transporting the Russian.
After he won, Nurmagomedov jumped into the crowd and began hitting McGregor's team.
In the pilot, we see inside the McGregor camp, where tensions are high.
Trainer Colin Byrne thinks his client deserved to be humbled by the loss and that "all that anger, the press conference, what happened after the fight, it brought out the worst in both of them as humans."
In another clip, a much more thoughtful McGregor is seen doing community work at a church in New York and "feeding off the positive energy."
In his fights against Cerrone and Poirier, the Irishman seemed lot less tense than he did beforehand. According to Chopra, these are just some of the things about McGregor that pique her interest.
The referee stopped McGregor and Poirier's trilogy battle in round one of UFC 264 when McGregor sustained a freak ankle break. Poirier said he was responsible for the leg injury in the first round. Chopra's fourth episode details how the same leg was injured in training camp.
McGregor was injured beforehand, breaking his leg, ankle, two toes, and his hand. There are sequences when McGregor's camp discusses the fight's viability with Dr. Neal Elattrache, a physician on their side.
McGregor's manager Audie Attar insists that his client does not make such choices flippantly, pointing out that Conor himself avoids talking about them. Elattrache suggests that McGregor wear shin guards while exercising, but McGregor refuses to do so.
"Conor is willful. He's not just a masochist, he wanted to remove the shin pads so that he could feel where he was in the fight."
During press briefings for Nurmagomedov vs. McGregor, tempers flared. Nothing feels quite like losing a fight because it's primal, McGregor's trainer Byrne says in episode four. Chopra is allowed in McGregor's locker room immediately following each fight. He tells UFC CEO Dana White that he "lost where it mattered" in his loss against Nurmagomedov. End of."
Chopra said that his subject's endurance was what he loved most about him in an interview with BBC Sport. McGregor makes the philosophic remark that it's an up and down game and the  battle is for survival, after all.
Following a potentially career-ending leg break in July 2021 versus Poirier, he informs the video crew, "I find myself up and buzzy and then I find myself in a bad way over it." His usual arrogance leads him to say, "Couple of weeks it'll be alright."
Sometime this year, McGregor will fight Michael Chandler again in the octagon.
Conor McGregor set to buy Porterhouse brewery as he expands his business venture
Independent.ie has learned that MMA fighter Conor McGregor has agreed to purchase the Dublin brewery Porterhouse, where his company already makes the Forged Irish Stout brand. Employees at the Porterhouse were reportedly informed of the sale last week, pending the satisfaction of all regulatory conditions. The bars are not included in Porterhouse and McGregor's purchase agreement for the brewery.
According to information obtained by Independent.ie, the Porterhouse brand of craft beer will continue to be made at the site. McGregor might create a brand home at the Dublin location, as the brewery already has approval for a visitor centre.
Since its inception in late 2020, McGregor's The Black Forge pub in Crumlin, Co. Dublin has been the sole distributor of Forged Irish Stout. In addition, a Forged e-commerce site has emerged in recent times. McGregor "scaled production through the purchase of his own brewery," as stated in a press release by Radioactive, a press relations firm based in the United Kingdom.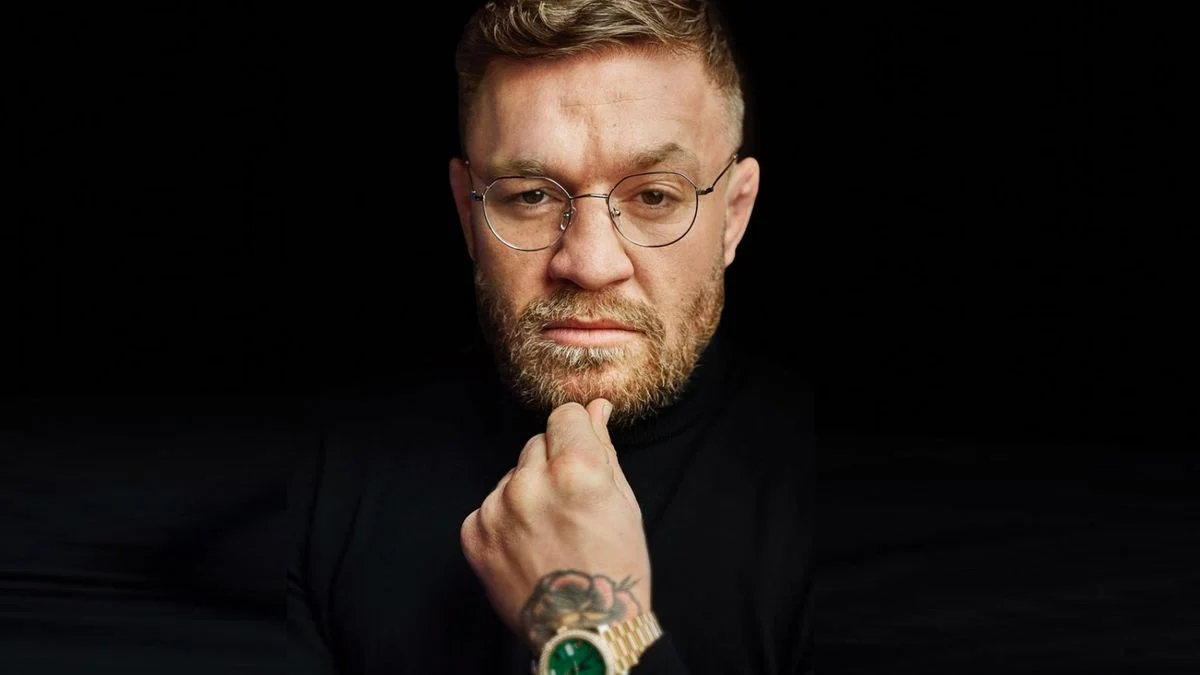 Radioactive stated that McGregor will compete in the robust division on both sides of the Irish Sea. Later this year, he intends to have a "major launch" in the United Kingdom, the Republic of Ireland, and North America. It was also noted that beginning in June, the Forged Irish Stout would be sold in all British ASDA stores.
In 1989, when Liam LaHart and his late cousin Oliver Hughes bought their first bar on the Bray seaside, they established the Porterhouse Brewing Company. Peter Mosley was hired as the head brewer when the two founded Dublin's first brewpub in 1996. The Porterhouse Brewing Company relocated to a brand new sixty-barrel brewery in Blanchardstown, Co. Dublin, four years later.
In early 2018, the company opened its present brewery to meet the growing demand for its Porterhouse brand of craft beer. Located in Glasnevin, Dublin 11, the 120-barrel brewery is convenient to the Ballyboggan road.
Porterhouse is responsible for the brewing of the Forged Irish Stout brand under contract.
It is not McGregor's first attempt to shake up the booze industry with this foray into the stout market, which is currently dominated by Guinness.
McGregor's Eire Born Spirits debuted their Proper No. Twelve Irish Whisky in September 2018. In its first six months on the market, the brand reportedly sold 200,000 cases.
McGregor sold a controlling interest in his Irish whisky brand, Proper No. Twelve, to Proximo Spirits in 2021 for an estimated $600 million. Proper No. Twelve Irish Whisky was previously owned by Proximo, which also owns Jose Cuervo tequila and Bushmills whisky.
More MMA news
Follow our dedicated MMA page for instant MMA news and update