Islam Makhachev's coach has outlined plan for the Dagestani to claim the No.1 P4P spot
Islam Makhachev leapfrogged to the No.2 spot in the men's P4P rankings in the UFC when he submitted Charles Oliveira to capture the lightweight throne. The Dagestani will now face Alexander Volkanovski next at UFC 284 with the No.1 spot seemingly up for grabs. However, Makhachev's coach Javier Mendez believes that his pupil has to prove his worth before grabbing the spot.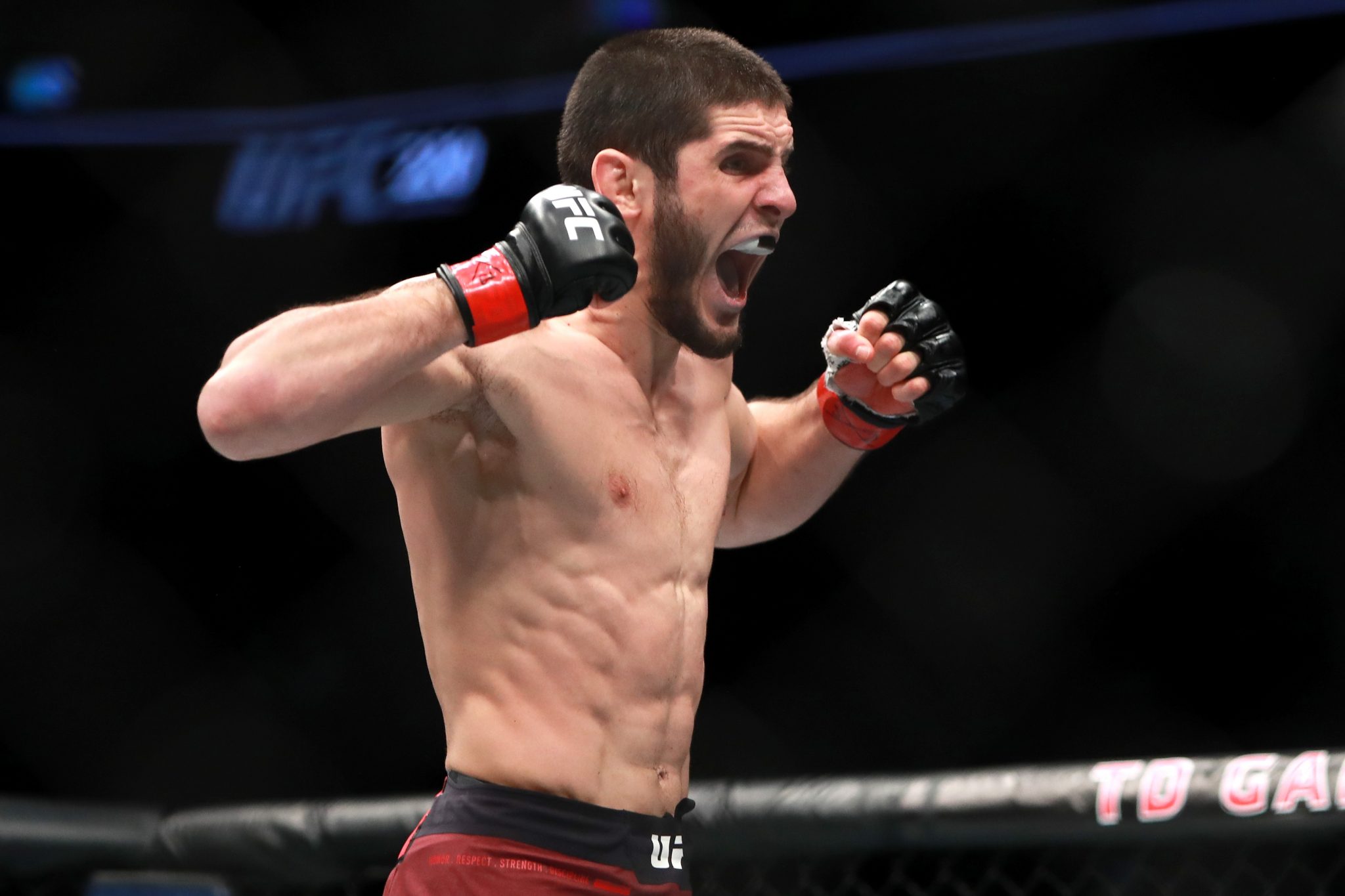 In the aftermath of Makhachev's submission victory over Charles Oliveira at UFC 280 last month, the Russian fighter was ranked second in the UFC's official pound-for-pound list, which has baffled the coach at American Kickboxing Academy.
Furthermore, Makhachev has won the championship, but hasn't defended it yet, is enough for Mendez to draw the conclusion that the UFC was too hasty when they placed their lightweight champion so high in the pound-for-pound rankings.
Speaking to MMA Junkie, Mendez stated:
"Look, you know this just as much as I do, Islam went to No. 2 spot pound-for-pound in the UFC in just one fight? How? I know he's good, and I believe he's No. 1. I do believe that. But to give him that spot of No. 2 pound-for-pound in just one fight, no. I know in my heart with time he'll be No. 1. Simple as that. He's going to be No. 1. But they gave him this just because of one fight. No, I don't like that. It was done too quickly."
Watch the interview below:
Islam Makhachev's coach outlines plan for the Dagestani to claim the No.1 P4P spot
Javier Mendez believes that a couple more victories should cement Islam Makhachev's claim as the P4P best in the UFC. For that, the Dagestani needs to get past Volkanovski and defeat top-ranked contender Beneil Dariush to truly be proclaimed as the undisputed P4P best.
The patriarch of AKA pointed out the exceptional work that Volkanovski did at 145 pounds that made the UFC look out for challenges outside of the division.
Speaking in the aforementioned interview, Mendez stated:
"He's the man, but he needs to do more. That's what I believe. He needs to beat Volkanovski, then Dariush. He needs to beat those guys, so you can say he's No. 1. Look at what Volkanovski is doing. He mopped the floor with all the challengers that are in his weight class. Everyone. He cleared them all out. Islam needs to clear everyone out. Again, I feel he's No. 1, but in order to get that you need to finish everyone, that's how it works. That's how I think."
More MMA news
Follow our dedicated MMA page for instant MMA news and update