Chael Sonnen believes Francis Ngannou is approaching the ongoing contract disputes with the UFC wrongly
Francis Ngannou is recovering from knee surgery that he underwent in the first half of this year. Currently, in negotiation stalemate with the UFC r, he has yet to reach an agreement on a new contract. Ngannou expressed dissatisfaction with his pay and inability to box and vowed not to return until his terms were met. It's unclear where things stand with Ngannou's contract. However, former middleweight contender Chael Sonnen believes that Ngannou isn't approaching the issue rightly.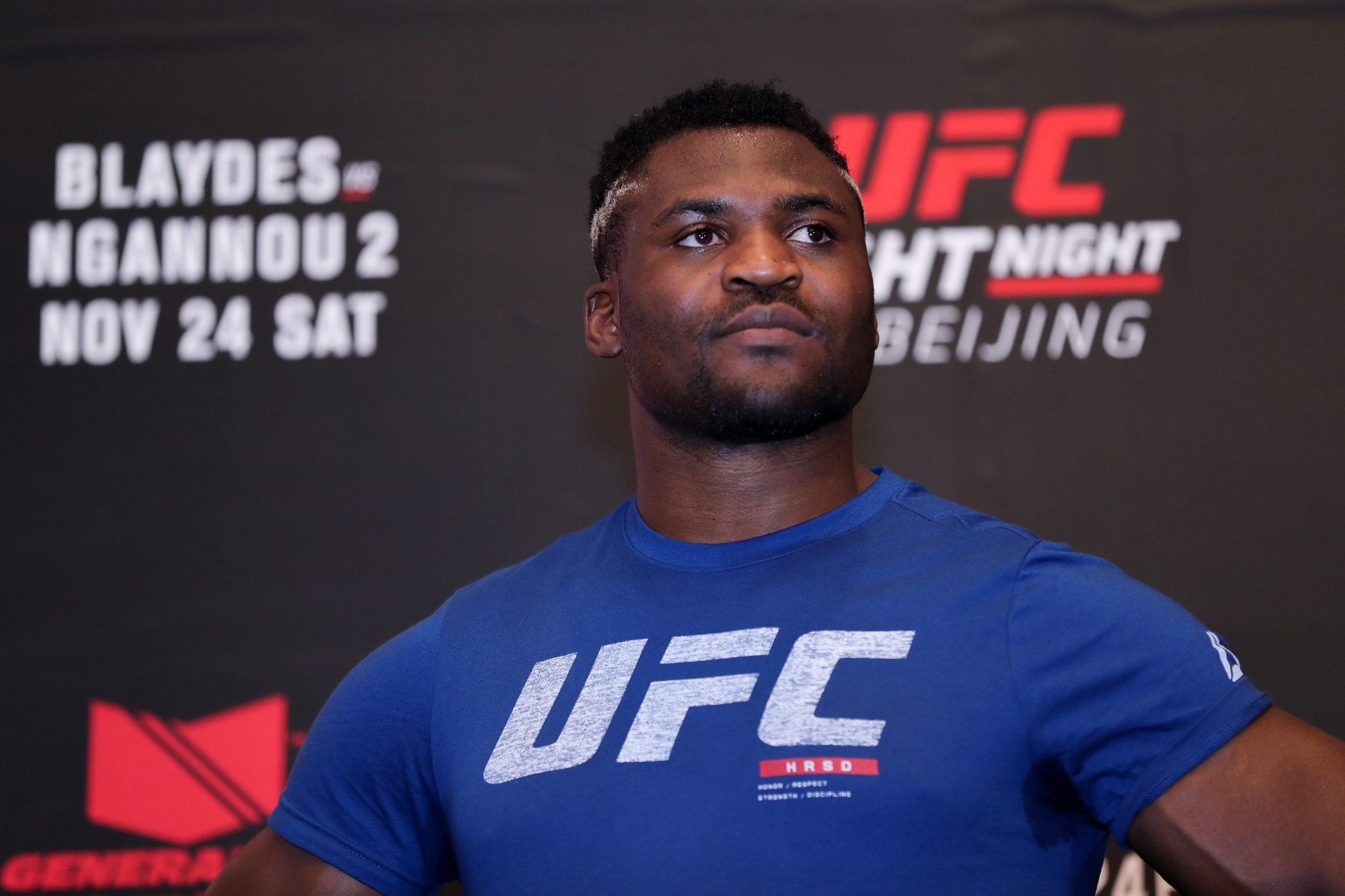 Sonnen believes his stance should be changed because it could have ramifications for the entire roster of over 500 fighters. The 36-year-old is hoping to transition from MMA to boxing, and while Tyson Fury has previously endorsed a potential hybrid-rules matchup with 'The Predator', talks have now stalled.
Speaking about the issue on his YouTube channel, Sonnen stated:
"If I'm the business guy and I'm taking all the risk but I'm guaranteeing it not matter how bad it hurts , those numbers right now – on time every time, I'll figure it out. There's an appreciation that must be shown. I don't know what's going to come in, that's a risk every time, but I can know what's going out. And you want to talk?
"You want to slow me down? Should we do lunch? I mean, can we just get out a calculator and a calendar? I have 556 of you and I do this every Saturday. And that's where I tell you the lack of respect comes. That's silly and that's ridiculous, and that's not the way it's done."
Francis Ngannou feels mistreated by the UFC
The Predator's contract with the UFC was set to expire this year, but thanks to the 'champion's clause' in his contract, Ngannou will stay with the organisation until 2023. The issue is that Ngannou claims he is fed up with fighting for a mere sum of $500,000 or $600,000 and wants to compete in professional boxing matches alongside his MMA career.
'The Predator' last fought in January, when he stunned Ciryl Gane to retain his heavyweight title. During training camp, Ngannou tore his MCL and damaged his ACL, necessitating surgery and a lengthy recovery. Although the heavyweight champion will be ready to fight in early 2023, ongoing disputes with the UFC may result in a long layoff.
In a recent interview with Joe Pompliano, Ngannou shed light on being ill-treated by the UFC:
"I wasn't treated fair. Because I stand for something, I asked for something. I ran into Dana earlier and we were pretty cool, but my relationship with Dana was very good at the beginning until I mentioned something about the fighter contract. And not on purpose, I think I said something like 'Oh we can negotiate after every fight.' That wasn't even in public. Just in a room the two of us. But I didn't know how big the mistake to say you can negotiate. When you think about it, it's a business that's built on holding, controlling people, and you say you can negotiate after every fight?"
More MMA news
Follow our dedicated MMA page for instant MMA news and update