Sean O'Malley's Coach Stands in Solidarity with Aljamain Sterling Amidst UFC Rift
Tim Welch, the coach of Sean O'Malley, acknowledges the perspective of Aljamain Sterling regarding the situation, but emphasizes that in the fight business, unexpected outcomes can occur. Sterling recently defended his UFC bantamweight title against Henry Cejudo, winning via a split decision at UFC 288.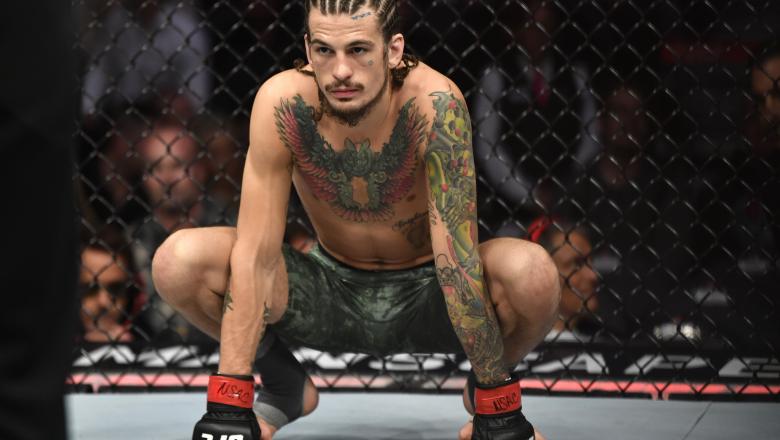 Following the victory, there were rumors that the UFC wanted Sterling to have a quick turnaround and defend his title against O'Malley at UFC 292 in August. Although Sterling expressed openness to the idea, he mentioned the need to address some lingering injury concerns first.
However, the UFC proceeded to announce the fight without Sterling's confirmation, leading to a verbal clash between Sterling and UFC president Dana White. While Welch can empathize with Sterling's position, he highlights that these situations are part of the business and sometimes unexpected decisions are made.
Speaking in a recent interview on The MMA Hour, Welch empathized with Sterling's position, stating:
"It does kind of suck for Aljo, just having to get pushed in there and not really getting a say. But the UFC knows what they're doing. The UFC knows what they're doing. I just try to stay out of that. But I do see Aljo going off about, 'Who is the smarter one?' Taking all these fights. I'd be curious to see who made more money in those months. I know Aljo fought three times and 'Sugar' only fought [during] that [time] once, but still. With his brand deals, with his merch company, I wouldn't be surprised if they made a similar amount of money. So really, who is the smarter one?"
Sean O'Malley doesn't have any concerns about Henry Cejudo stepping in as a replacement for Aljamain Sterling
During the post-fight press conference for UFC Vegas 73 last weekend, Dana White expressed uncertainty about the champion's participation in the proposed fight at UFC 292. The UFC president mentioned that Henry Cejudo has offered to step in.
Sean O'Malley addressed this situation on his podcast, stating:
"It would be weird knowing he just lost. It's still a big fight. The fight I kind of wanted anyway. Fighting for belt again off a loss is weird. I fight August 19th. I don't give a f*** who it is, honestly. I feel like training – I'm preparing for Aljo who I think is the best guy in the division. So anyone other than that it's like 'sure,' you know what I mean?"
Sean O'Malley's rise in the rankings came after he defeated the former number-one contender, Petr Yan, via a split decision at UFC 280. That victory over the former champion was the most significant accomplishment of the 28-year-old's career. However, Sean O'Malley has had to wait for his title shot due to Henry Cejudo's return from retirement. The former double champion had a closely contested fight with Sterling at UFC 288, but the "Funk Master" emerged as the winner, securing his third successful defense of the bantamweight title.
Although Aljo's title clash with Sean O'Malley at UFC 292 has been officially announced, the champion expressed doubt about the fight during his appearance on the MMA Hour. He explained that he is still recovering from the Cejudo fight.
More UFC news
Follow our dedicated UFC page for instant UFC news and updates