Conor McGregor always receives the highest pay from the UFC
Conor McGregor is one of the key reasons why the UFC is successful today. 'The Face of the Fight Game' as he is known, McGregor brought in a lot of eyeballs to the sport with his showmanship and charisma.
The UFC in return showered him with massive paydays. He lived up to the hype, especially during the mid-2010s.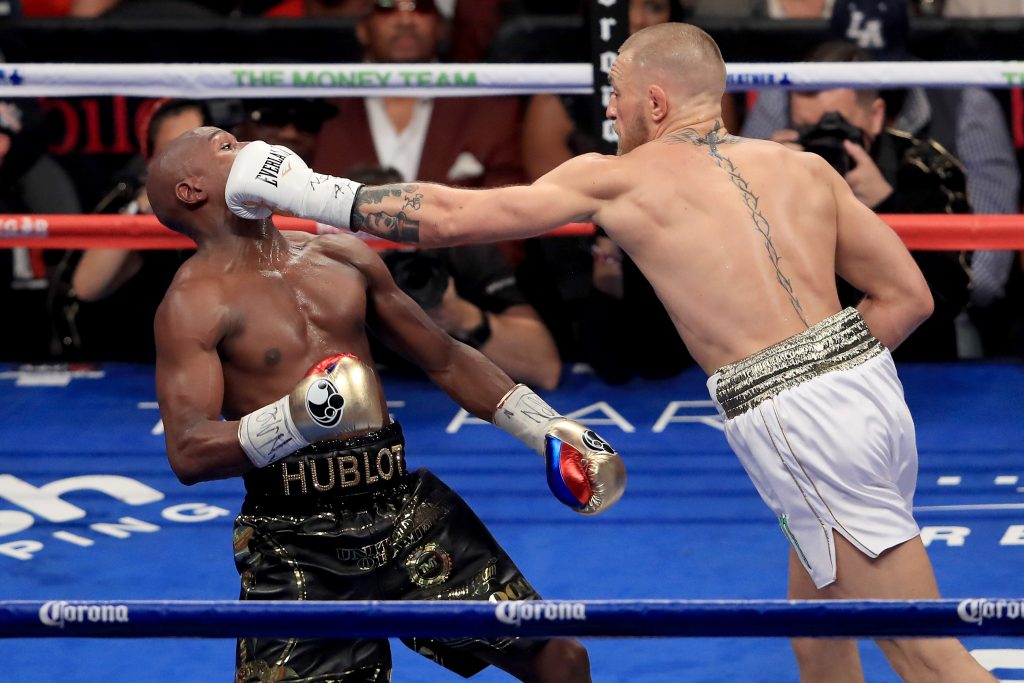 However, other fighters, predominantly the second tier and the third tier fighters are paid an amount that is nowhere close to what McGregor gets even if he loses a fight.
The UFC fighter pay issue has always been a burning debate, and more recently YouTuber Jake Paul fanned the flames stating that the fighters in UFC deserved to be paid more. Paul received widespread support from the MMA community for his comments.
UFC Hall of Famer, Randy Couture shed light on the same recently. He claimed that McGregor should have voiced out in support of the UFC fighters during his massive $100 million pay day against Floyd Mayweather in August 2017.
McGregor had rendered his UFC contract null and void before fighting Mayweather.
In an interview with Damon Martin of MMA Fighting, Couture said:
"The guy that really had a chance to shine a light on it was Conor McGregor. He got a boxing license. As soon as he got a boxing license, he rendered his UFC contract null and void. He had the protections of the Muhammad Ali Act when he became an official boxer with that boxing number and he chose to bring Dana White and company back into that fight when he could have done all that on his own, kept all that money to himself and shined a light on the problem in the sport of mixed martial arts. He chose not to do that. He made $100 million off that fight with Floyd Mayweather. That's more than he'll probably ever make in mixed martial arts to be truthful."
Randy Couture disappointed that it was Jake Paul who stepped up and not Conor McGregor
Jake Paul who is usually disrespected in the MMA community, gained a bit of support as the fighter pay issue grew in momentum due to his comments.
Speaking about this, Couture said he is still dumbstruck how it took a certain Jake Paul, who is not even a fighter to bring up the issue.
"Why is Jake Paul the one to step up and poke Dana and shine a light on what's going on?…If it takes Jake Paul to run his mouth and get that done, then great…It just seems kinda crazy to me, it's coming from there."
More UFC news
Follow our dedicated UFC page for instant UFC news and updates