Renato Moicano claims that Paddy Pimblett is not a worthy contender
At UFC 282, Paddy Pimblett defeated Jared Gordon via controversial decision, earning him four consecutive victories in the UFC. Nearly for the course of three rounds, Gordon outpunched Pimblett, scored three takedowns, and dominated for over six minutes. Despite this, the fight was awarded to Pimblett via unanimous decision, much to the dismay of the crowd. This has probed Renato Moicano to believe that Pimblett is not a worthy challenger and that a fight between the two will never come to fruition.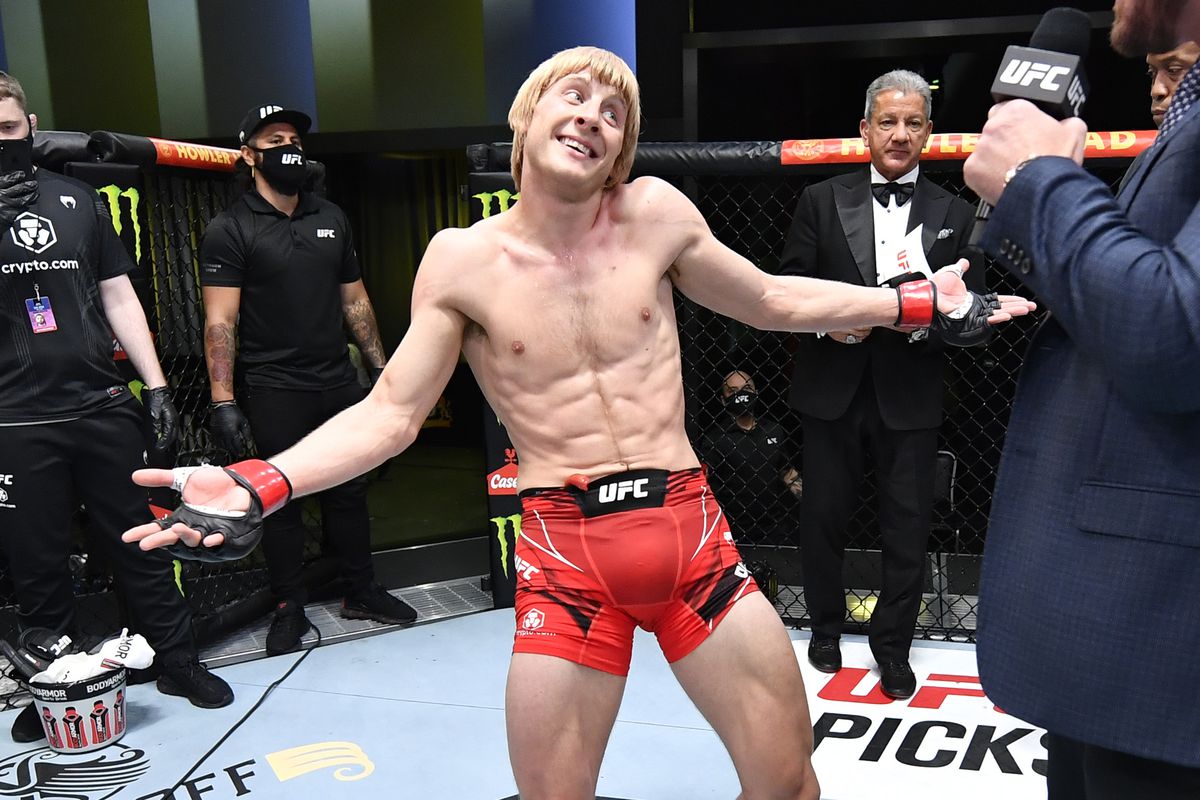 Since he hasn't faced any of the top 15 lightweights, 'The Baddy' isn't ranked in the lightweight division. Moicano, who is now ranked No. 13 at 155 pounds, has stated that he will not fight Pimblett because he believes the UFC is protecting him due to his popularity in the promotion.
Speaking to Ag fight, Moicano claimed: "Weak, weak, weak. It doesn't even smell, there's no way. You can quit. Guys who want to see a fight with Paddy Pimblett, it's no use, there won't be. The UFC will protect him, there's no way around it. We have to go to the fights that can happen. Paddy Pimblett is history, it's just talk."
Brazilian fighter Moicano wants to return to action at UFC 287 in April. He last fought in November, when he submitted Brad Riddell in the first round. Meanwhile, Pimblett injured his ankle when defeating Gordon and will require surgery in March, ruling him out of competing at the upcoming London pay-per-view.
Bobby Green strongly believes that Paddy Pimblett doesn't belong inside the UFC octagon
Paddy Pimblett earned his fourth consecutive UFC victory by narrowly defeating Jared Gordon at UFC 282 in Las Vegas over the weekend. The victory was met with mixed reactions, with the Liverpool native receiving considerable criticism since many believed he lost the bout and was incorrectly granted the victory.
UFC veteran Boby Green holds the opinion that Paddy Pimblett doesn't belong in the octagon, especially after his performance at UFC 282.
Green was once asked during a pre-fight press conference how a potential fight with Pimblett would play out. Green stated:
"Paddy would never take that fight, Paddy would never take that fight, okay. I know for a fact he would never take the fight. He doesn't have enough skills to even dance with me. It would actually be disrespect if they put him in there with me. I'd have to get rid of him really fast because it would be disrespectful if we are in the same cage. He doesn't even belong there, I actually think he's an amateur fighter."
Green further added:
"Of course, I would take it, I would take the easy money. At the same time, it wouldn't do anything for my brand after I did it," Green said. "It would be like, well he was supposed to. It wouldn't do anything for me but I'd do it for sh**s and giggles."
Green (29-13-1 MMA, 10-8-1 UFC), who participated in February 2023, had accepted a six-month suspension from USADA after testing positive for a banned substance after taking a dietary supplement containing dehydroepiandrosterone (DHEA).
More MMA news