Nate Diaz was speaking to ESPN and explained how he never got to fight Khabib Nurmagomedov
Khabib Nurmagomedov has taken on most comers in the UFC but two names have somehow missed out on him.
One big name is Tony Ferguson and there is a huge history behind all this. However, the second name is Nate Diaz.
The 35-year-old Diaz is considered as one of the greatest UFC stars of all-time but he hasn't fought since losing to Jorge Masvidal a couple of years ago.
Diaz was speaking to ESPN and explained that he was coming back but in the 170 pound division. While that takes away all the Lightweight challenges, he was asked about a failed fight against Khabib.
The Russian is now retired but he still holds the UFC Lightweight title. Diaz confirmed he was keen on a fight when the time was right. However, he also opened up on speculation that he had turned down this fight back in 2014:
"I had fought Ben Henderson for the title and I was pissed about a contract I signed. I had already 20 fights in the UFC, I had the most fight of the nights and all that stuff, was one of the most popular fighters in the UFC back then.

"After that fight, they are calling me like 'Hey, you want to fight Khabib Nurmagomedov?' and I was like 'Who the hell is that?'.

"We look him up and he's got all these fights, the same fights he is doing nowadays. Grab somebody and hold him down, some boring ass fighter, who has two fights in the UFC, so why wouldn't I take this fight?

"I just fought for the title. Even if I didn't take this fight, I wanted somebody better than that and then they blasted that I didn't want to fight."
Khabib Nurmagomedov retiring is the smart thing to do
Diaz also claimed that Khabib seemed to be a bit too big to fight him after the win over Conor McGregor.
He wasn't all that happy when he was offered McGregor after the Irishman had lost to Khabib as well. Diaz shot at Khabib and also the Lightweight division calling it "killed" and that the champ was a "b****".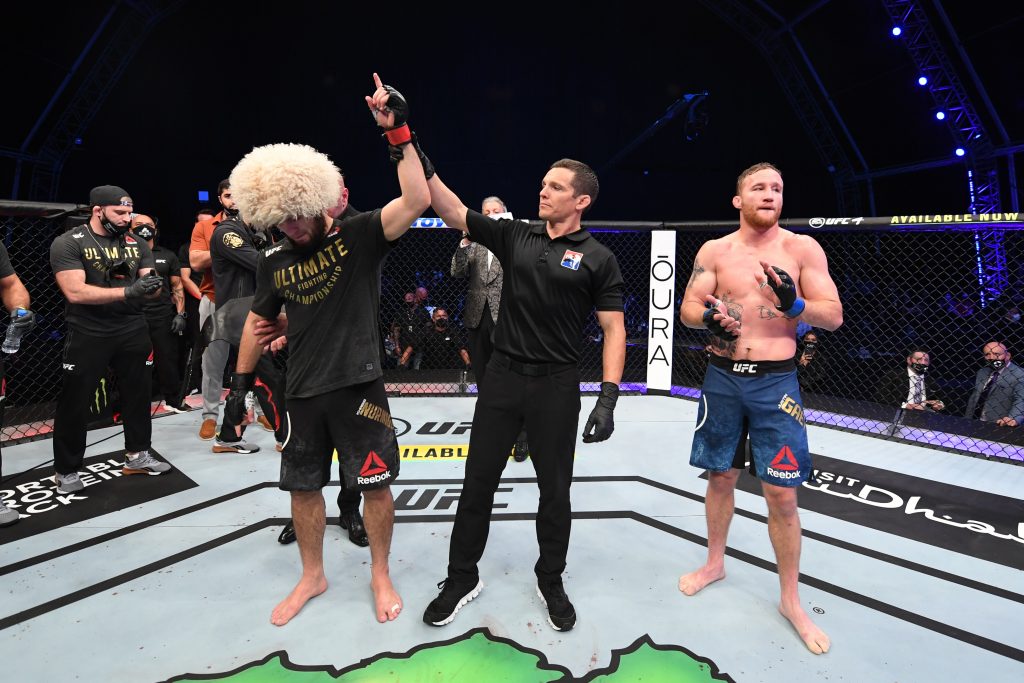 However, he understood Khabib retiring and believed he didn't want to fight any more:
"I think it is smart for him. You don't like to fight. And that's why I am not going to 155. That's supposed to be the champion."
Diaz added that Khabib ran for the hills but he retired simply because he thought that he was better than everyone else:
"Because he was above everybody, right? That's what he said."
However, he didn't believe that Khabib was done and that the Russian would be back when someone big called him.
More UFC news
Follow our dedicated UFC page for instant UFC news and updates