Michael Bisping believes that Nate Diaz has a scarcity of options to win his upcoming bout against Khamzat Chimaev
Ever since ESPN reporter Brett Okamoto broke out the news that a fight between UFC superstar Nate Diaz and Khamzat Chimaev will headline UFC 279, the internet has been running amok.
While fans are praising the bravado, and courage of Nate Diaz to face a young, hungry lion, others are worried that the Stockton slugger might not stand a chance against the undefeated Chechen. This will be the last fight of Nate Diaz's UFC contract, and a potential move to boxing seems like an inevitable outcome.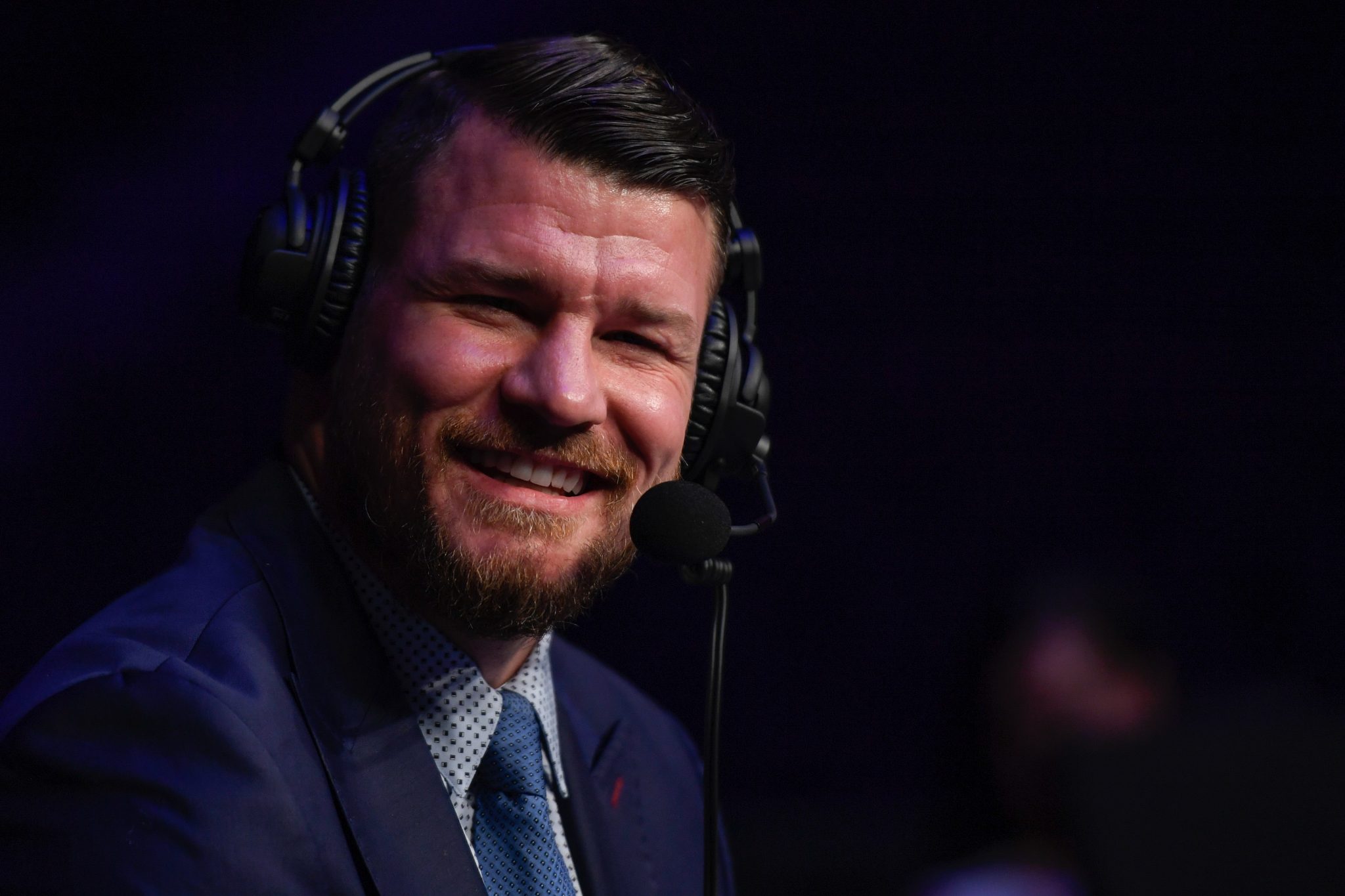 Nate Diaz has been importuning the UFC for a fight against Dustin Poirier. However, if experts are to be believed, the UFC top brass does not want to book Diaz in a fight in which he has a significant or even slight advantage over his opponent. They have presented the Stockton native with the mammoth task of fighting the undefeated Khamzat Chimaev.
Chimaev has taken the MMA world by storm, ever since he made his debut in 2020. The Russian-born- Swedish mixed martial artist is pitted to be the only fighter in the welterweight division that really stands a chance to beat the welterweight champion, Kamaru Usman. The promotion has been working relentlessly to get a top-ranked competition for him, and it finally come to effectuation with a fight against no.2 ranked, Gilbert Burns at UFC 273.
Chimaev went to war with Gilbert Burns at UFC 273, and displayed his heart, toughness, and grit. He has been calling out for a fight against Coly Covington, and Nate Diaz amongst several other fighters.
On the other hand, Diaz hasn't fought since his loss to Leon Edwards at UFC 263, back in June 2021. Although Edwards cruised through the entire fight, Diaz displayed his toughness in the final minutes of the fight, landing a flush one-two that wobbled Edwards all over the place.
Former UFC middleweight champion Michael Bisping spoke on his Youtube channel about the prospect of this fight. While he put Nate on a pedestal for always picking up the toughest fights, Bisping was dubious about the paths to victory for Diaz.
He said, "Other than a submission, other than catching a submission, I really don't see a way where Nate Diaz can win this."
Bisping added, "But, you know what? The fact that he's taking the fight. The fact that he's going to try — the fact that he's definitely going to show up and try to win the fight — that's why people love Nate Diaz… its like, you know, if you see somebody standing up to the bullies or what not, you know it's always admirable. It's always great to see."
'He's gonna have to be perfect'- Michael Bisping apprises Charles Oliveira to be on top of his game for his fight against Islam Makhachev
Talks of a potential undisputed UFC lightweight championship fight between Charles Oliveira and Islam Makhachev were growing vehement by the day. Islam Makhachev's best friend/ training partner, and arguably the greatest lightweight fighter of all time, Khabib Nurmagomedov had even offered a bold prediction for the fight.
He even expressed the willingness of the Dagestani camp to fight in Brazil in enemy territory, and take the belt to Russia. But the UFC has laid rest to all narratives, and the final denouement will be played out when these top-ranked lightweights clash at UFC 280 in Abu Dhabi.
Makhachev is riding on an impressive 10-fight win streak of his own. The Dagestani, for no fault of his has however not fought elite competition in the UFC, owing to fighters dodging him. But he has finally landed a worthy opponent, and an opportunity to lay his hands on the coveted UFC gold.
Makhachev relies on his inch-perfect game plan, and top-tier discipline to dismantle competition. He patiently waits for his opportunity instead of making it a fire fight, something which former UFC middleweight champion Michael Bisping observed.
Speaking about the matchup on his YouTube channel Bisping said, "He [Oliveira] is gonna have to be careful. If he wants to be the champ, if he wants to win this one and go home with another shiny belt against Islam Makhachev, he's gonna have to be perfect – Because Islam doesn't make mistakes. He [Makhachev] is on a, I think it's a 10-fight win streak."
More MMA news
Follow our dedicated MMA page for instant MMA news and updates