Khabib Nurmagomedov posts a throwback tweet to commemorate 3 year anniversary of his UFC lightweight title win
It was 3 years ago that Khabib Nurmagomedov made everyone believe the hype and win what was rightfully his.
The Russian was remembering that week in April 2018 on his social media account earlier. And he posted a tweet that reminded fans how tough it was back then to set up his title fight.
Nurmagomedov posted about the fact that five ranked fighters avoided him before Al Iaquinta was adjudged as his UFC 223 opponent.
That was when Khabib was 25-0 in MMA and 9-0 in UFC. He was no longer avoidable and a shot at 155 gold was a long time coming.
His initial fight was against Tony Ferguson, but 'El Cucuy back out because of an injury just a week before his 7th April fight with Khabib.
His replacement was Max Holloway. 'Blessed', however, had to be replaced as well as his weight cut was deemed dangerous.
Khabib Nurmagomedov is no longer the UFC lightweight champion
Then came Anthony Pettis, who weighed in slightly over the championship weight limit, and Paul Felder, who could not be instated into the picture because he wasn't ranked then.
This left Al Iaquinta as the only option and the fight went ahead on 7th April 2018. As expected, the Russian dominated the American.
The fight lasted the duration but there was no doubt about who the winner was. This was Khabib's first-ever title fight in the UFC.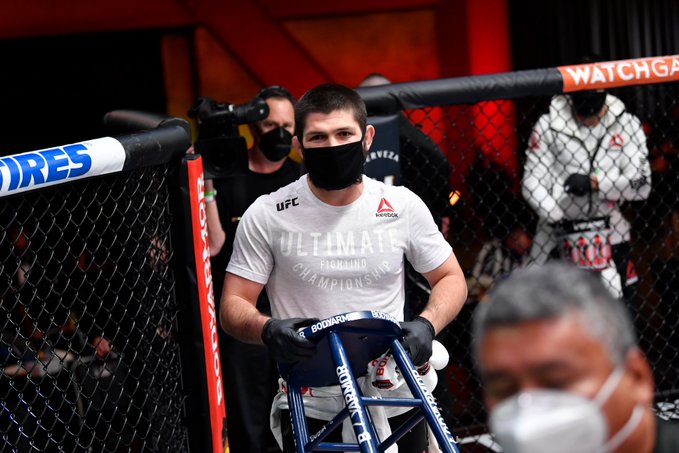 He followed this up with three straight title defences up until UFC 254, where he beat Justin Gaethje to defend his belt and call it quits.
He made his decision to retire official last month and as a result, vacated his belt. A fight between Michael Chandler and Charles Oliveira will now decide the new champion.
More UFC News: