Kai Kara-France and Brandon Royval put on quite a show at UFC 253
The UFC 253 clash between Brandon Royval and Kai Kara-France might not have done the distance but the pair put on quite a show.
The first round was a crazy affair with both stars getting knocked down, a knee being used on the neck and some crazy exchanges.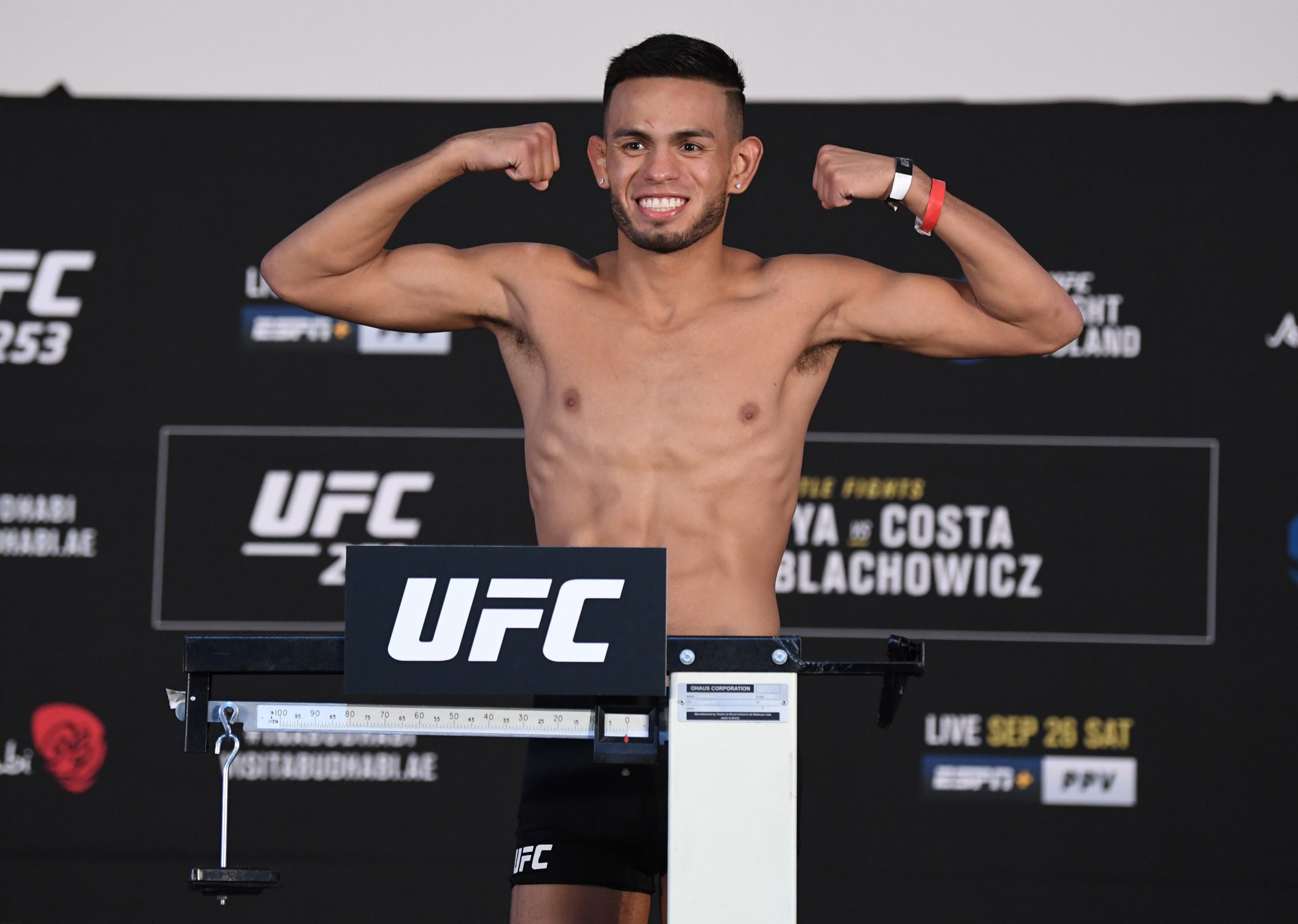 Kara-France and Royval started the second round just like the first. However, the Kiwi was made to submit after Royval caught him in a guillotine choke.
That was quite an impressive win for Royval and many UFC stars were shocked at how the fight ended.
While this was a bit of a low for Kara-France, the 27-year-old posted a positive message after all this.
This was the Fight of the Night at UFC 253 and that earned both stars a $50,000 bonus. Kara-France might have lost but he claimed his stock was still going up:
50k exchange! 💰 Stocks only go up! 📈 #UFC253 #teamdontblink🇳🇿 pic.twitter.com/wg0UTzGzMf

— Kai Kara France (@kaikarafrance) September 28, 2020
A lot to come from Kara-France
This was still a decent outing for him and many were impressed by the Kiwi's performance.
While it lasted just over one round, Kara-France could have won it early on after a few hits.
It will be interesting to see what is next for the 27-year-old. Kara-France now holds an MMA record of 21 wins, nine losses and one no contest.
Royval came out as the star of this fight and many are backing him to get a title shot soon. However, Kara-France still has a few quality years left in him and he could get another bonus in his next fight.
The Kiwi is one of the most exciting talents in the UFC and this fight was a reminder that the Flyweight division can produce some incredible bouts.
More UFC news
Follow our dedicated UFC page for instant UFC news and updates