Jon Jones takes subtle dig at Khabib Nurmagomedov after posting stats of title defences
There is no one quite like Jon Jones in the UFC. Considered by many as the greatest pound-for-pound MMA fighter of all time, Jones has the record to back that claim.
The American has a mammoth 26-1-0 professional MMA record, with his only loss coming by way of DQ.
14 of those 26 wins have come in title bouts. That is one ridiculous statistic, no matter what your opinion on 'Bones' is.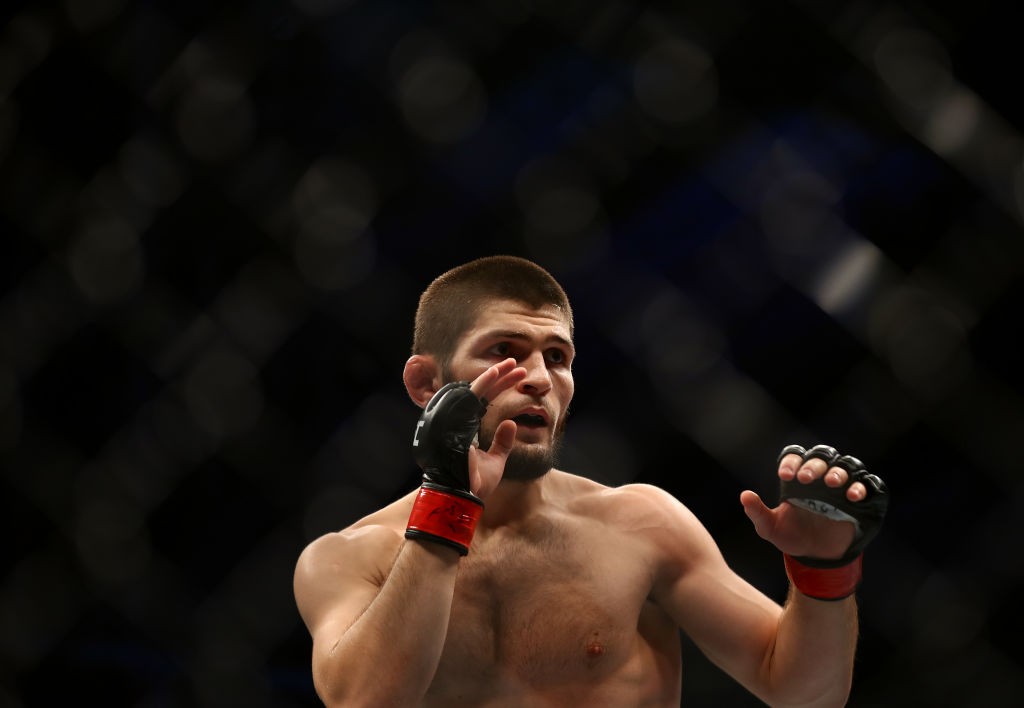 And, he once again reminded the MMA fanbase why he is considered to be the best in the business.
Jones tweeted a photo of MMA fighters ranked by the number of times they have won i title fights. He captioned it with, "If you consider your favorite fighter the best and he's not on this list, slap yourself. Have a great week."
As you can see, the list features some greats of the sport such as Georges St-Pierre and Anderson Silva.
Jon Jones has 10 more wins in title bouts than Khabib Nurmagomedov
Missing from the list, however, are two lightweight fighters with quite frankly the biggest fanbases in the world; Khabib Nurmagomedov and Conor McGregor.
Now he did not really single them out for disrespect, but that is certainly what he would have had in mind when writing the caption.
Needless to say, the fans of both the UFC fighters were not pleased with Jones' tweet. But, it is hard to argue with Bones as he has only just posted verifiable statistics.
The Russian has three title defences to his name, despite a 29-0-0 MMA record. The Irishman, on the other hand, is yet to defend a belt in his MMA career.
That should not disqualify the pair from the debate of who the G.O.A.T. is, but it certainly proves as a good counter-point if you make a case for them not being the greatest MMA fighters ever.
More UFC News:
Follow our dedicated UFC page for instant UFC news and updates