UFC light heavyweight fighter Jamahal Hill shared a screenshot of him cautioning Sean Strickland about the threat that Alex Pereira poses
Alex Pereira faced his biggest test so far in MMA against Sean Strickland, and passed with flying colors. While Strickland decided to keep the fight in boxing range worried by Poatan's kicks, the Brazilian landed a vicious left hook faking a level change. With this victory he is well in the conversation to fight Adesanya for the title.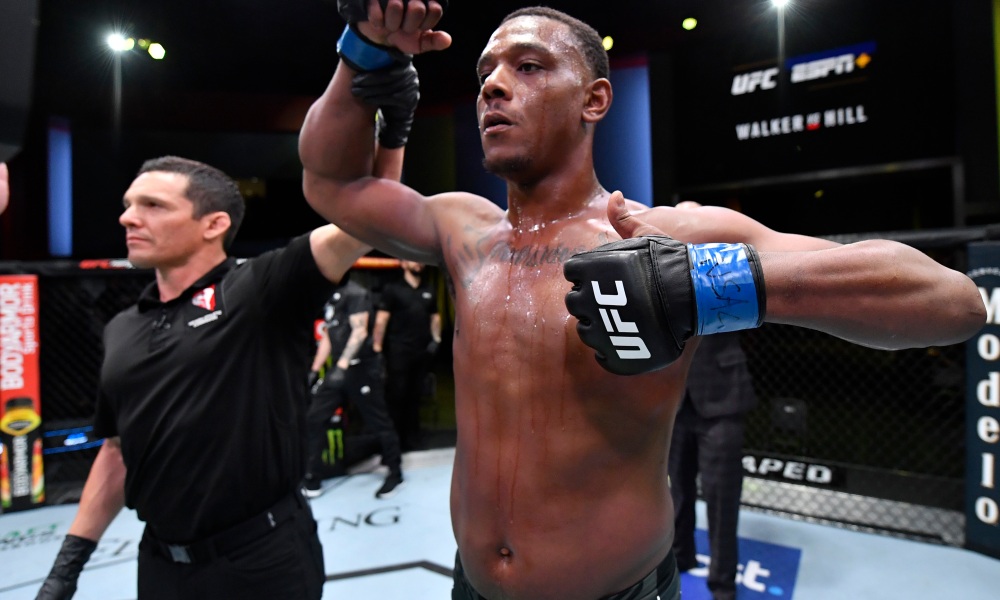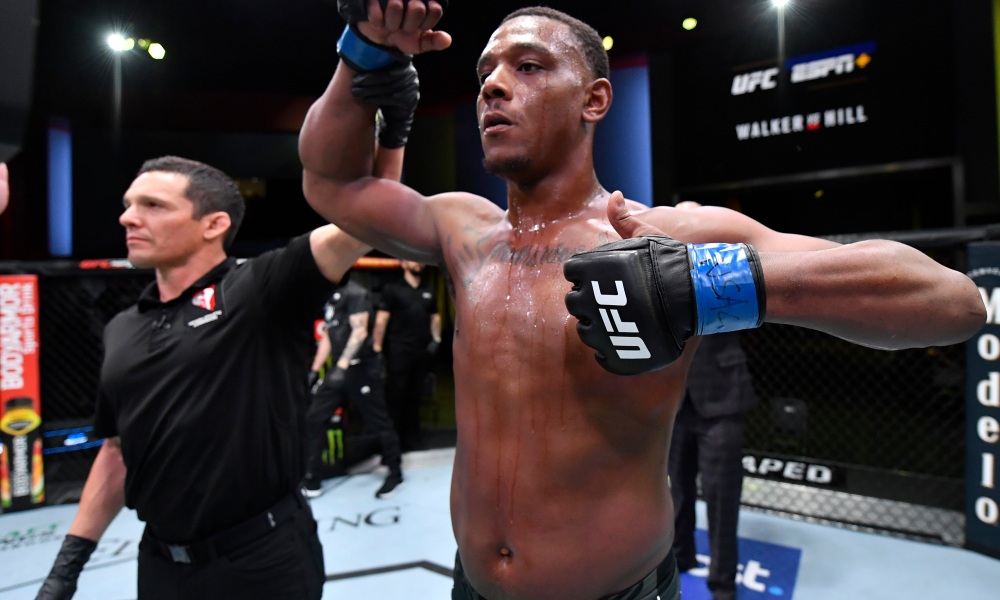 Alex Pereira reminded the world that he remains the biggest threat to the reign of Israel Adesanya. Following the signing of Brazilian kickboxer Alex Pereira to the UFC, the narrative for a fight between him and middleweight champion Israel Adesanya seemed to be writing itself. The former number. 1 ranked kickboxer in the middleweight and light heavyweight division, Pereira's style is the kryptonite to Adesanya's unprecedented reign.
"Poatan" defeated Adesanya twice in kickboxing, winning a 2016 decision in China, and landed a left hook for a vicious, memorable knockout in their rematch, the following year in Brazil. Currently, with just one fight old in the UFC, Adesanya has dismissed talks of the fight in the near future, labelling it as ' a bit premature'. Adesanya even said in the past that his loss came because he got too comfortable in the boxing range, and he is a much more transformed fighter.
Although Strickland had nothing to gain by fighting a much lower-ranked opponent, he still accepted the challenge but fell short. UFC light heavyweight fighter Jamahal Hill has proclaimed several times that he has one of the best fight IQ's in the game.
He recently shared a screenshot on Instagram, of a message that he sent to Sean Strickland ahead of the fight. He warned Strickland that Pereira likes to set-up his favored left hook, with a one-two combination that basically works like a smoke glass. Hill suggested that Strickland should use a high hammer guard to block his punches.
He captioned the post, 'Told y'all my IQ was on a different level, these dudes are so predictable. I know exactly what they gonna do. And I tried to warn my man…#UFC276 #IQ🐐'
Jon Jones mocks Israel Adesanya's chances against Alex Pereira after UFC 276
UFC middleweight champion Israel Adesanya made his fifth successful title defense today at UFC 276. He outclassed and outpointed Jared Cannonier in a slightly underwhelming contest. Although the fight did not live up to everyone's expectation, it was Izzy's groundbreaking entrance that was the talk of the town.
Ahead of UFC 276, Izzy had said that he's channeling his dark side particularly for this fight. Although he kept the curtains draped on his entrance, he surprised everyone when he made one of the best octagon walkouts ever. Fans salivated and expressed their appreciation for Adesanya's star power and showmanship.
Jones reacted to Izzy's performance and chances against Alex Pereira by saying, 'Bro I can't stop thinking about this shit. How are you going to threaten a guy like Alex with glossy fingernails and a frozen reference. I'm over here scratching my head. '
More MMA news
Follow our dedicated MMA page for instant MMA news and updates