UFC middleweight champion Israel Adesanya celebrated his 33rd birthday by watching a rough draft of his upcoming documentary
Israel Adesanya is the true exemplification of a cultural icon- a true artefact of his craft, who wears the colors of his heritage with pride. In doing so, he has manifested himself as one of the biggest superstars in the UFC, with ventures and advancements outside the fight world, exploring paths of exploration.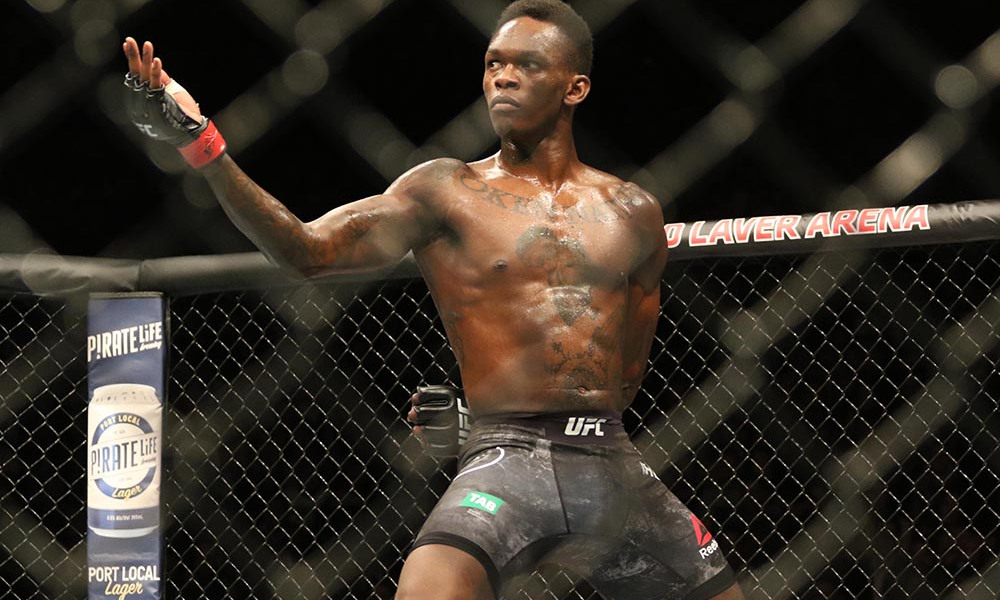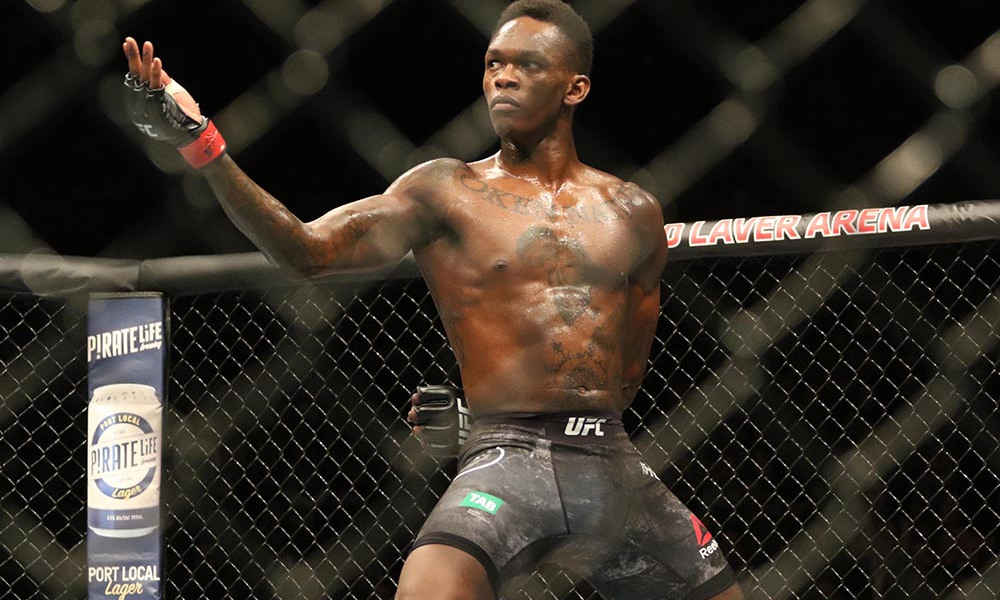 Israel Adesanya defended his middleweight throne for the fifth time in a rather lacklustre contest. He was subject to severe criticism by fans and MMA pundits alike for his performance. Although Adesanya claims that he's still better than the rest even during an 'Off Day', analysts are trying to figure out who can force the fight out of Adesanya, and pose a real challenge to his middleweight throne.
Adesanya celebrated his 33rd birthday, with his closest friends and family members. He has deliberated several times in the past that his family, and the close circle are of paramount importance, and he celebrated the auspicious day in their presence.
A documentary about the life, journey, and road to UFC glory of the Nigerian is apparently in the works. He sat down with his people to preview a rough draft of his documentary. He wrote on Twitter,
"🎞🎥🎬Best way to complete my revolution around the sun…preview a rough draft of my documentary. Gave me a chance to look back at footage from the years of my life since childhood till now and see parts of my story be told. You'll love it 💖"
Israel Adesanya uses a Ricky Martin-Paulo Costa reference callback to react to the singer's latest cases surrounding sexual & romantic relationship with nephew
UFC middleweight champion Israel Adesanya and Paulo Costa's longstanding feud has found a new home outside the octagon on Twitter. The pair are often seen chirping back and forth, resorting to razzing comments, macabre humor, and insults. Back in 2019 at UFC 243, Paulo Costa was in attendance to witness Israel Adesanya contest for the undisputed middleweight title against Robert Whittaker. Adesanya dismantled Whittaker, and immediately took the microphone to call out Paulo Costa, and referenced him as 'Ricky Martin'.
Enrique Martín Morales, known professionally as Ricky Martin, is a Puerto Rican singer, songwriter, and actor. Claims of a disgusting sexual & romantic relationship with nephew is being surrounded around the star. Now while Martin has denied the claims, he has been confronted with a temporary restraining order in past weeks and most recently with further claims of violence and more in the fallout of a supposed seven-month intimate affair with the 21-year nephew.
A hearing has been set for July 21 in Puerto Rico on the subject. Since domestic abuse with a relative is the felony, Martin could be looking at a nearly 50-year sentence if found guilty.
Israel Adesanya was probably referring to Paulo Costa's dressing and switch in personality while calling him 'Ricky Martin wannabe'. Israel Adesanya is known to not mince words while speaking his mind, and reacted to the situation on Twitter, with an image of Paulo Costa on it.
More MMA news
Follow our dedicated MMA page for instant MMA news and updates