Israel Adesanya wants to seek revenge for his losses against Alex Pereira inside the UFC octagon
Following the signing of Brazilian kickboxer Alex Pereira to the UFC, the narrative for a fight between him and middleweight champion Israel Adesanya seemed to be writing itself. The former number. 1 ranked kickboxer in the middleweight and light heavyweight division, Pereira's style is the kryptonite to Adesanya's unprecedented reign.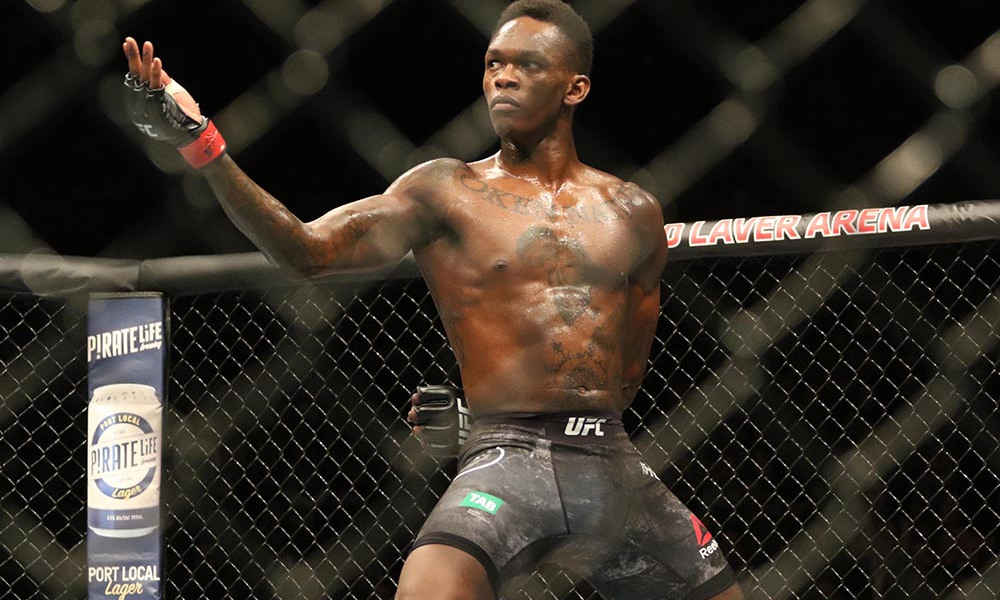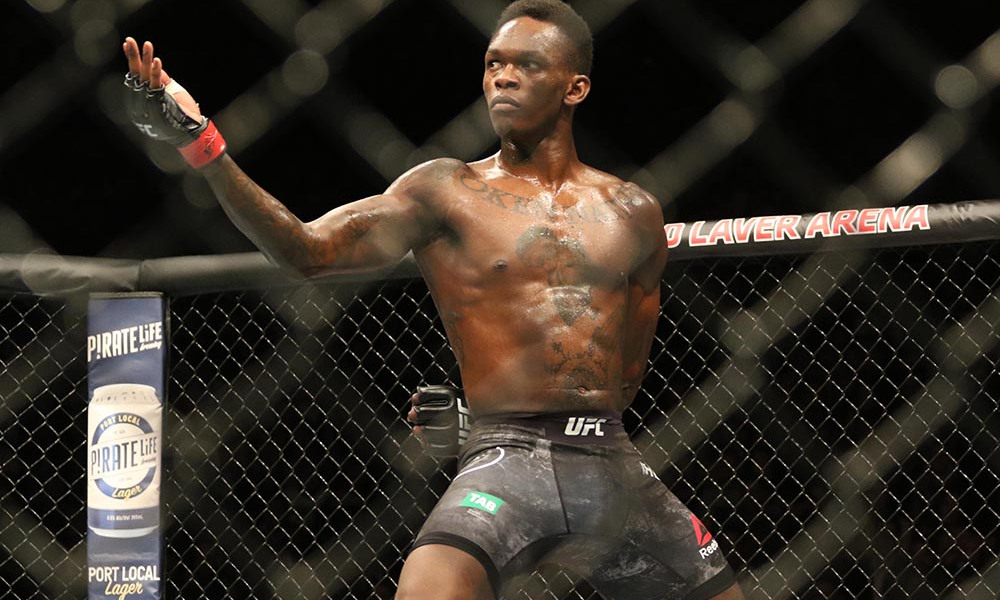 "Poatan" defeated Adesanya twice in kickboxing, winning a 2016 decision in China, and landed a left hook for a vicious, memorable knockout in their rematch, the following year in Brazil. Currently, with just one fight old in the UFC, Adesanya has dismissed talks of the fight in the near future, labelling it as ' a bit premature'. Adesanya even said in the past that his loss came because he got too comfortable in the boxing range, and he is a much more transformed fighter.
Brazilian kickboxing phenom, Alex Pereira encountered Adesanya twice in the kickboxing terrain, and emerged victorious twice. Pereira's first encounter with Adesanya came in April 2016 at Glory of Heroes 1. 'Poatan' outperformed Adesanya to earn a unanimous decision victory after three rounds.
A year later, the competitors met again – at Glory of Heroes 15. The rematch proved to be a more decisive win for Pereira. After some initial success inside the boxing range for Adesanya, the 'Stylebender' fearlessly stepped inside Pereira's range continually. Pereria landed a perfectly calculated left-hook, as soon as Adesanya moved inside range after landing the left high-kick, that knocked him out cold.
Memories of those losses, especially the knockout still runs fresh in Adesanya's mind, as he looks to exact retribution, this time inside the UFC octagon. 'Stylebender' has a mammoth task in hand when he faces Jared Cannonier at UFC 276, while Alex Pereira is set to face Sean Strickland on the same card. The two will in most likely cross paths for the first time in years, and Adesanya has sized the Brazilian as his next opponent should the two get past their individual fights.
Speaking to the media alongside his teammates Alexander Volkanovski and Kai Kara France, Adesanya said, '"This TikTok generation has 15-second memory, so they forget," Adesanya said. "All they see is the knockout, but they didn't watch the first fight or even watch the second fight before the finish. This is not kickboxing, this is mixed martial arts, and these ain't big pillow gloves. These are four-ounce deadly weapons, and I can't wait to drive that through his face after I go through Jared Cannonier."
'I'm gonna make it look easy'- Israel Adesanya confident that he will put on a masterclass against Jared Cannonier at UFC 276
UFC middleweight champion Israel Adesanya holds an unwavering view that he's the best middleweight on the planet, and his record speaks for itself. He has been on a rampant run, wiping out almost the entire division. He is all set to face Jared Cannonier at UFC 276, in a quest for his fifth title defense.
His opponent Jared Cannonier has emerged as the dark horse of the division, and is confident on his abilities to dethrone the middleweight king. When asked by Helen Yee about how the fight would play out he said,
"It's really hard to say right now," Cannonier said in an interview with Helen Yee. "All I know without giving up too much of my game plan is that it's going to be very competitive. More competitive than any other fights that he's had in the octagon. I'm sure it's going to be the same thing same for me.
"But I'm going to anticipate less, just answering any of the questions that he's gonna present to me, answering them with ferocity, and I don't know, any of those pretty words we can add to it, but I feel like he's going to have to change his approach, that's for sure. He's not going to be style-bending in there because I plan on neutralizing his game and imposing minds like I do with any and everybody."
Adesanya posted a tweet and shared a screenshot of his chat with fellow teammate and UFC fighter Brad Ridell. He discussed with Brad about the 'Pain of preparation' and that he's ready to put on a show. He captioned the post, 'UFC276 , I'm gonna make it look easy.'
More MMA news
Follow our dedicated MMA page for instant MMA news and updates