Israel Adesanya is running high on confidence ahead of his next fight against Jared Cannonier at UFC 276
UFC middleweight champion Israel Adesanya holds an unwavering view that he's the best middleweight on the planet, and his record speaks for itself. He has been on a rampant run, wiping out almost the entire division. He is all set to face Jared Cannonier at UFC 276, in a quest for his fifth title defense.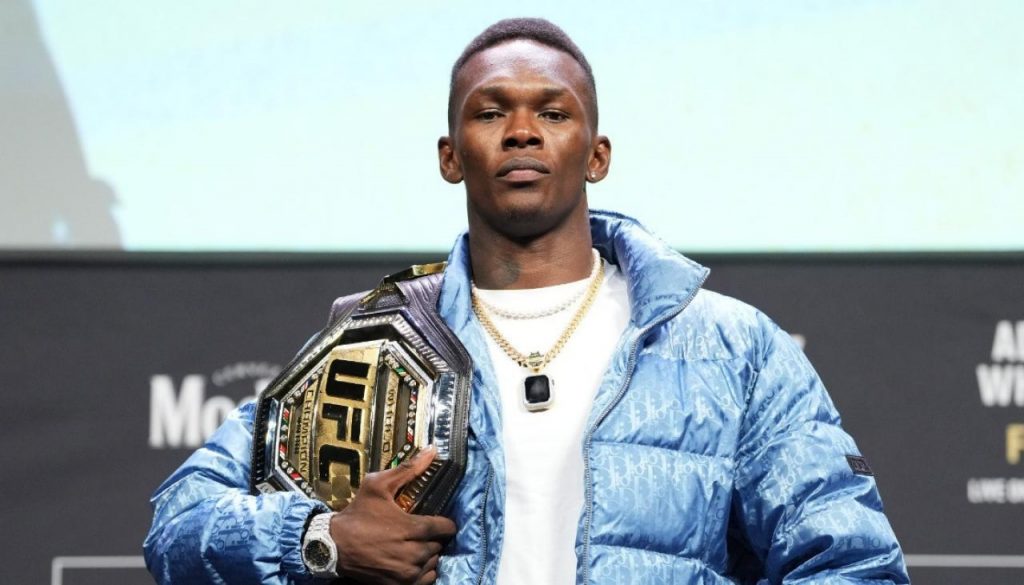 His opponent Jared Cannonier has emerged as the dark horse of the division, and is confident on his abilities to dethrone the middleweight king. When asked by Helen Yee about how the fight would play out he said,
"It's really hard to say right now," Cannonier said in an interview with Helen Yee. "All I know without giving up too much of my game plan is that it's going to be very competitive. More competitive than any other fights that he's had in the octagon. I'm sure it's going to be the same thing same for me.
"But I'm going to anticipate less, just answering any of the questions that he's gonna present to me, answering them with ferocity, and I don't know, any of those pretty words we can add to it, but I feel like he's going to have to change his approach, that's for sure. He's not going to be style-bending in there because I plan on neutralizing his game and imposing minds like I do with any and everybody."
Adesanya posted a tweet and shared a screenshot of his chat with fellow teammate and UFC fighter Brad Ridell. He discussed with Brad about the 'Pain of preparation' and that he's ready to put on a show. He captioned the post, 'UFC276 , I'm gonna make it look easy.'
'Anything changed?- Israel Adesanya raises an important question over Elon Musk's Twitter buyout
Elon Musk shocked the world when he made a whopping $43 billion bid to buy out Twitter. The founder, CEO and chief engineer at SpaceX has been an advocate of free speech, and seriously condemns censorship.
This news has the world divided given the polarizing figure Elon Musk has been. On hand, we have the die-hard supporters who believe the acquisition would only make Twitter a cathedral of free speech. On the other side are those who are, worried about one man controlling one of the most powerful social media companies and possibly using it as another revenue churning source.
UFC middleweight champion Israel Adesanya has emerged as one of the biggest superstars of the game today. Besides being a master inside the cage, he has penetrated pop culture by representing his roots with pride and anime references. He raised an important question over this new chapter by saying, 'Anything changed since @elonmusk bought Twitter? Show me something…'
More MMA news
Follow our dedicated MMA page for instant MMA news and updates