Gilbert Burns vs. Belal Muhammad: Winner of the fight will get the next title shot confirms the Brazilian
The UFC has officially announced the highly anticipated fight between Gilbert Burns and Belal Muhammad, who are both considered to be among the best in the welterweight class. On May 6 at the Prudential Centre in Newark, New Jersey, these two will square off in the co-main event of UFC 288 for five rounds.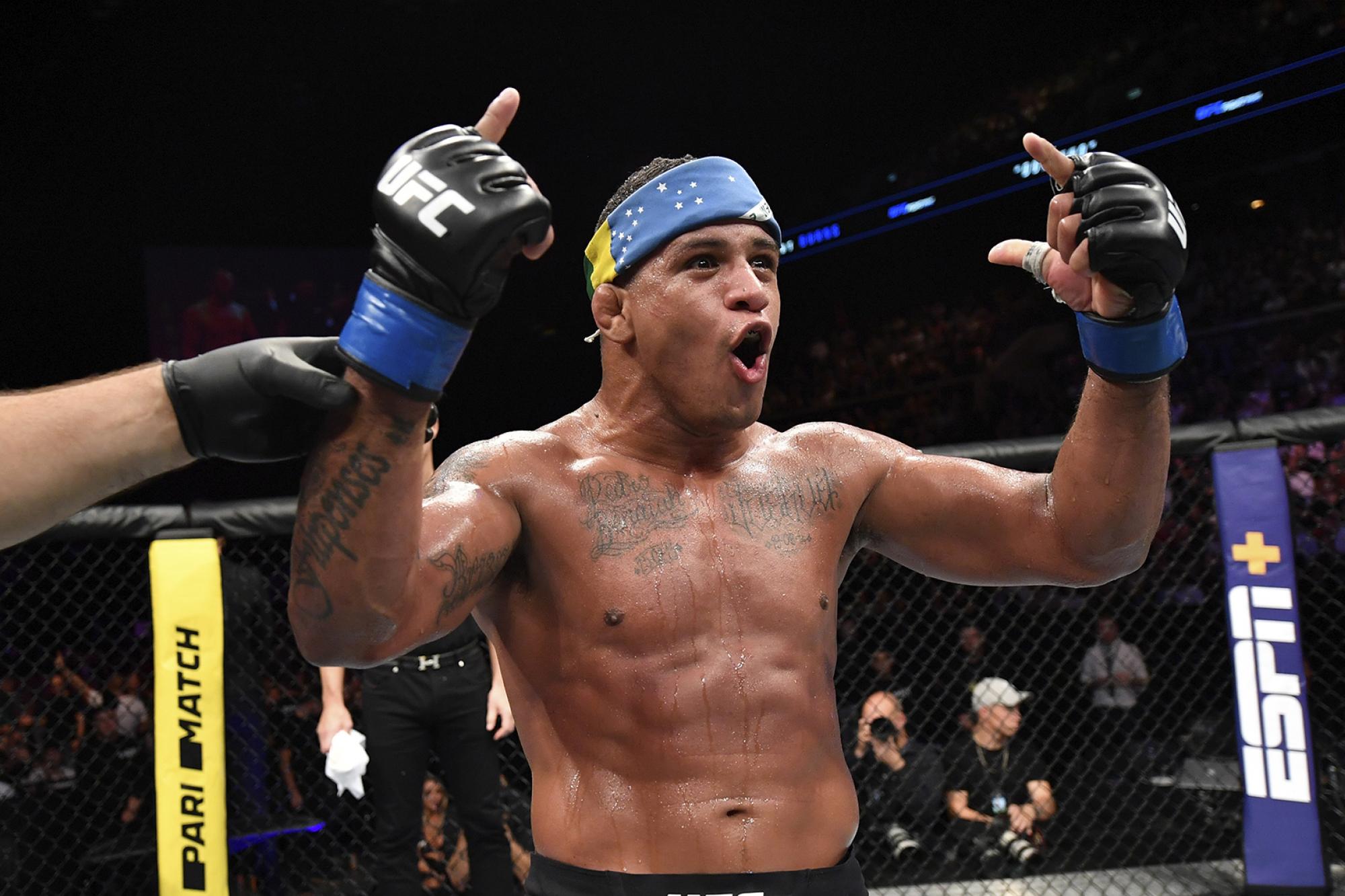 In an interview with Submission Radio, Gilbert Burns said that he would be next in line for a title chance after Colby Covington and that his matchup with Belal Muhammad at UFC 288 weighs title implications for both the competitors:
"They [UFC] said, you got it. You or he [Belal Muhammad], whoever wins going to be the next [for the title]. It's even a great opportunity for the guy too because I was kind of the next one in line, you know, after Colby. Now it's the best scenario for both guys, whoever wins takes the title shot. So, it's a win."
He added:
" Like I said, I changed a lot of bad habits since November. I introduced a lot of things to my training routine, to my lifestyle and I feel great about it. Even if it's going to be five rounds, Thursday I did six rounds and I feel great you know. Every round was a different opponent, I hope I can beat that May 6 and give my best and feel the way I feel right now. But if I do feel good May 6, I'm going to get a finish with this guy. And the lifestyle and the new habits that I put on, the things that I did, it will pay off."
Gilbert Burns reveals how the UFC 288 fight against Belal Muhammad came together
It was confirmed to Gilbert Burns by UFC chief business officer Hunter Campbell that Colby Covington would face current welterweight champion Leon Edwards later in the year.
Although Edwards said he wouldn't be back until at least October, it appears that Covington will still wait in the wings as his next championship defense, despite the fact that the fight was originally scheduled to take place in July.
Explaining how the fight came together, Burns explained:
"We were trying to get the Colby fight but then I talked to Hunter [Campbell] and they said, 'No, Colby's fighting for the title, but I have Belal Muhammad. He's another one that wants to fight. I said, 'Sure, I'll fight him, I don't care.' That's how the negotiating started."
More MMA news
Follow our dedicated MMA page for instant MMA news and update