Gilbert Burns reveals why he wants to slap Brock Lesnar in the face
Brock Lesnar, the former UFC Heavyweight Champion, has not competed in the Octagon in nearly seven years. "The Beast Incarnate" has had a successful career in WWE for almost a decade. Despite persistent speculation that he may return to mixed martial arts, Lesnar has focused on professional wrestling as his primary career in recent years.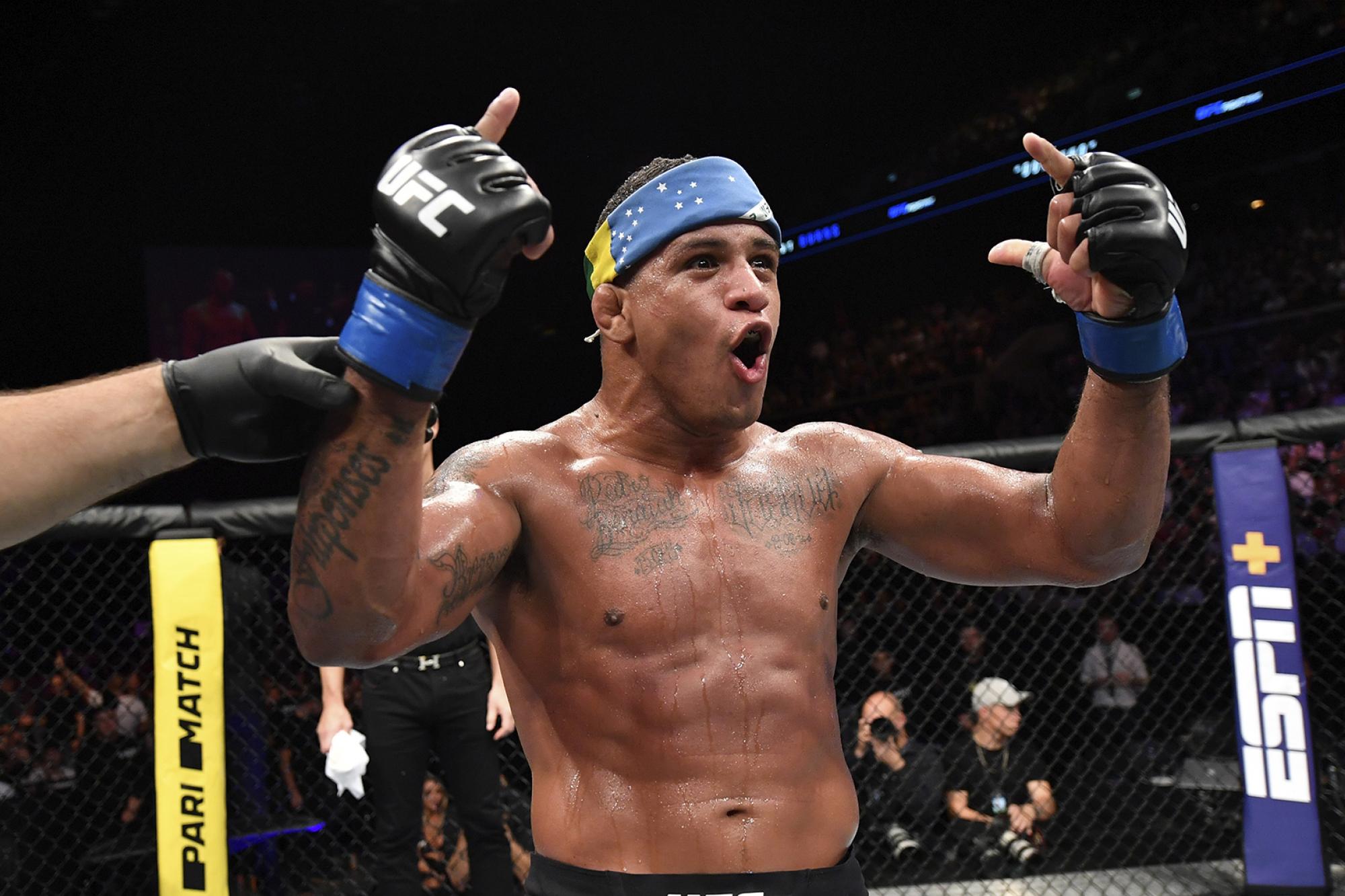 The two promotions on which Lesnar built his fortune are now combined. With their recent purchase of 51% of WWE stock, UFC parent company Endeavor has become the company's largest shareholder.
The WWE and the UFC are now officially merging into a $21.4 billion sports and entertainment conglomerate. Many have taken this to mean that UFC and WWE talents may interact in the future.
If Lesnar does return to the UFC, it might be best to wait until after UFC 287 has concluded.
Gilbert Burns addressed the media during UFC 287 and addressed the upcoming WWE-UFC merger. He also expressed his distaste for Brock Lesnar, citing the latter's infamous shove of Daniel Cormier at UFC 226 as an example of why he doesn't like Lesnar:
"I think UFC can learn so much from the WWE and vice versa. And it's a good opportunity to slap Brock Lesnar in the face too, right? It's a good opportunity. I've never met him, he's lucky I've never met him. But … I want to slap him because he cannot push 'DC' like that when he came all the way there in the Octagon. I want to slap him in the face."
Gilbert Burns reveals how he prepared for the upcoming fight against Jorge Masvidal at UFC 287
Gilbert Burns has found success with his choice to hire a scout to analyse footage and scrutinize opponents in the lead-up to fights.
Burns, who faces Jorge Masvidal in the co-main event of UFC 287 on Saturday in Miami, stated that employing striking coach Daniel Mendes to do "scouting" work ahead of his fights over the past three years has helped him understand Masvidal better.
"He has good defense on the ground, but his strongest game is his striking. He has good knee, good kicks. He's smarter than people think. He has good takedown defense. The Abu Dhabi fight, when he replaced me against Kamaru, was boring because he defended the takedowns. Kamaru couldn't take him down."
More MMA news
Follow our dedicated MMA page for instant MMA news and update