Gilbert Burns believes Jorge Masvidal is stalling a potential fight between the two
Jorge Masvidal and Gilbert Burns have been talking about fighting each other vehemently, and it appeared that a collision was imminent. Masvidal even stated that he would be prepared to travel to Brazil in January to take on Burns. However, Burns has recently come out to give some not-so-positive news about the potential matchup.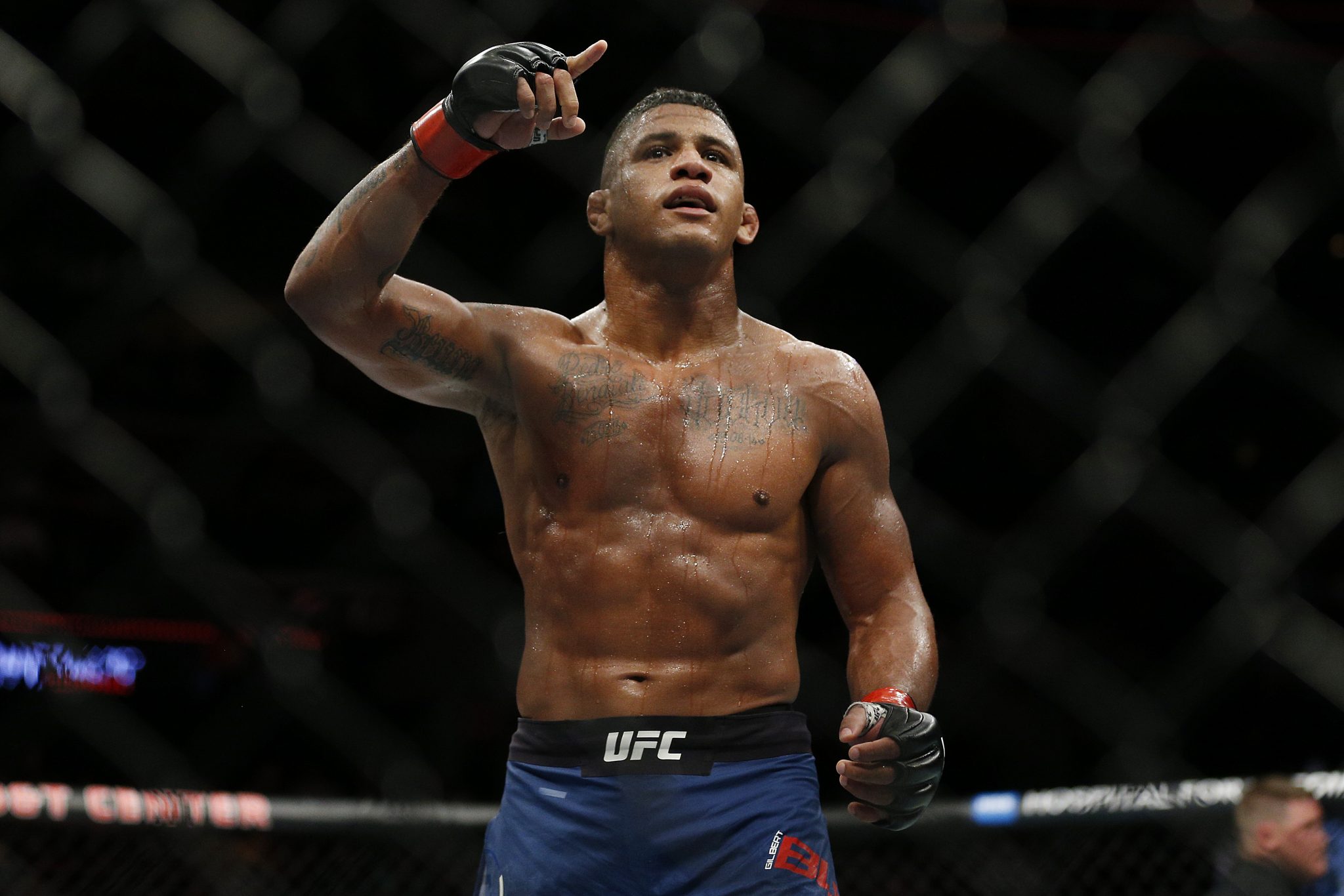 Burns took to Twitter to inform fans about the negotiations and delay on Masvidal's part. He revealed Masvidal turned him down for UFC 281 and UFC 282 as well. The Brazilian also mocked the validity of the "B" in Masvidal's BMF belt.
"Just letting everyone know that
@ufc
offered me
@GamebredFighter
3x First time was for Nov 12. He said he needs more time, second time for Dec 10 he said he was going to 🇧🇷 to fight me and now he just said no again! 🤷🏾‍♂️ so I guess the B from his BMF belt doesn't stand for bad 🤦🏾‍♂️"
It's unclear who Burns will face now since he most likely won't be competing against Masvidal at UFC 283. But following Neil Magny's most recent victory, he called Burns out and the Brazilian promised to challenge him if the Masvidal matchup didn't materialise.
Jorge Masvidal hasn't competed since losing a decision to Colby Covington in March of this year, which was his third straight defeat. It's also unknown when and against whom he'll fight after declining Burns.
Gilbert Burns sets his target on Neil Magny
Daniel Rodriguez and octagon veteran Neil Magny squared off in the co-main event of UFC Vegas 64. Neil Magny last fought undefeated, minacious fighter Shavkat Rakhmonov at UFC Vegas 57. Although he was in a comfortable spot in the pound-for-pound rankings, he accepted a much more difficult challenge against a fighter ranked below him. Magny came back to winning ways at UFC Vegas 64 with a submission victory over Rodriguez. The victory caught the attention of Brazilian contender Gilbert Burns.
UFC welterweight fighter Gilbert Burns faced a similar situation like Magny did when he fought Shavkat Rakhmonov. The Brazilian fought another undefeated prospect Khamzat Chimaev at UFC 273. Although he lost the fight, his stocks never went down, owing to a fight-of-the-year-worthy display that enthralled fans.
Reacting to Magny's win, Burns wrote: "Congrats @NeilMagny last time I heard @ufc
said I have an opponent for 🇧🇷 if he doesn't show up, we can dance I'm in 💯% to make this Fight happen! For now great finish and congrats on your record! ✊🏾✊🏾✊🏾"
More MMA news
Follow our dedicated MMA page for instant MMA news and updates