Ebanie Bridges accounts jokingly that Conor McGregor "manhandled" her when they crossed paths recently
World bantamweight champion Ebanie Bridges has taken to social media to share a number of photos with Conor McGregor from their Saturday night meeting in Dublin at Katie Taylor vs. Chantelle Cameron. Ebanie Bridges joked with admirers that UFC legend Conor McGregor "manhandled" her when the two posed for photos in Dublin last weekend.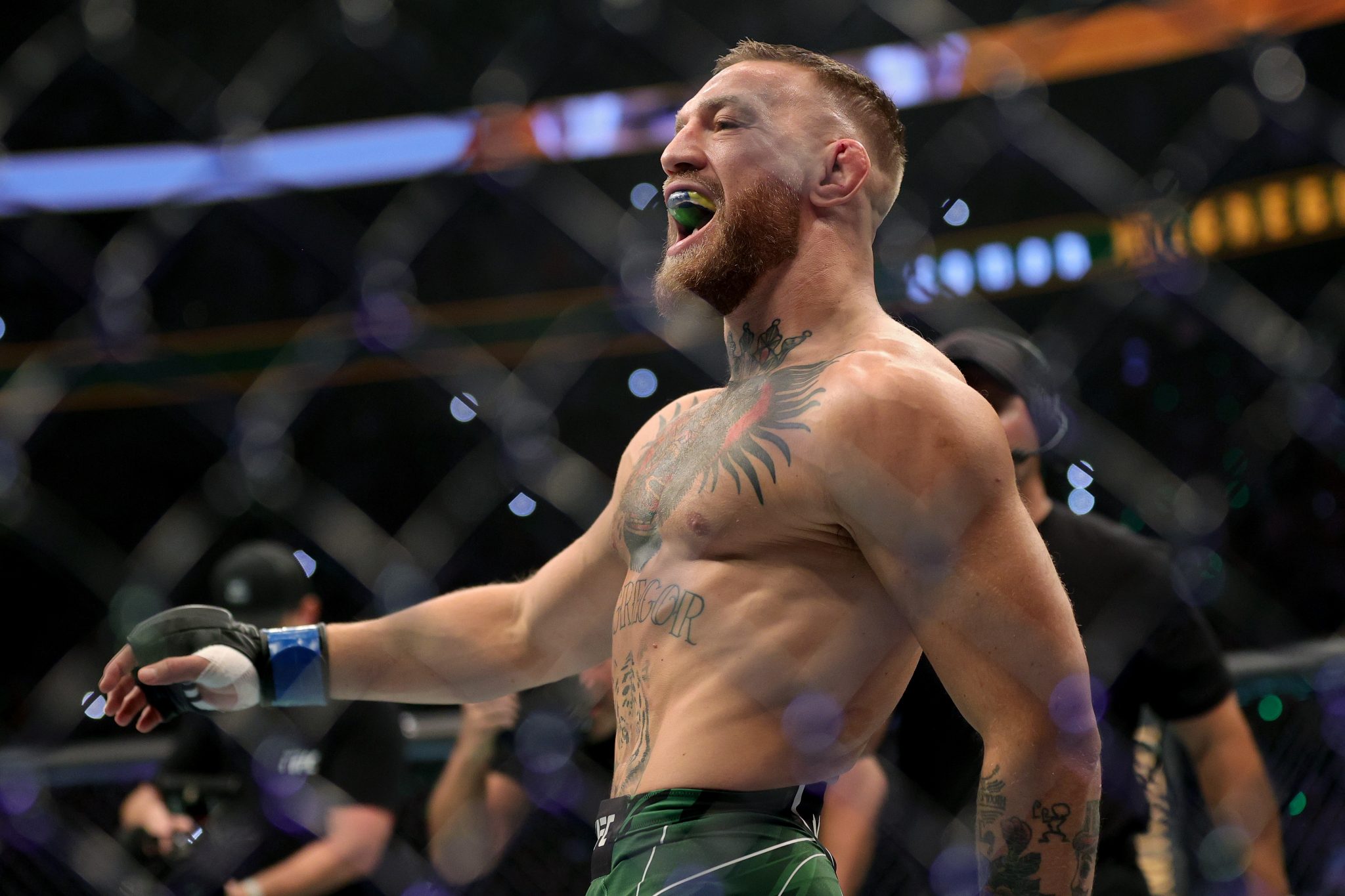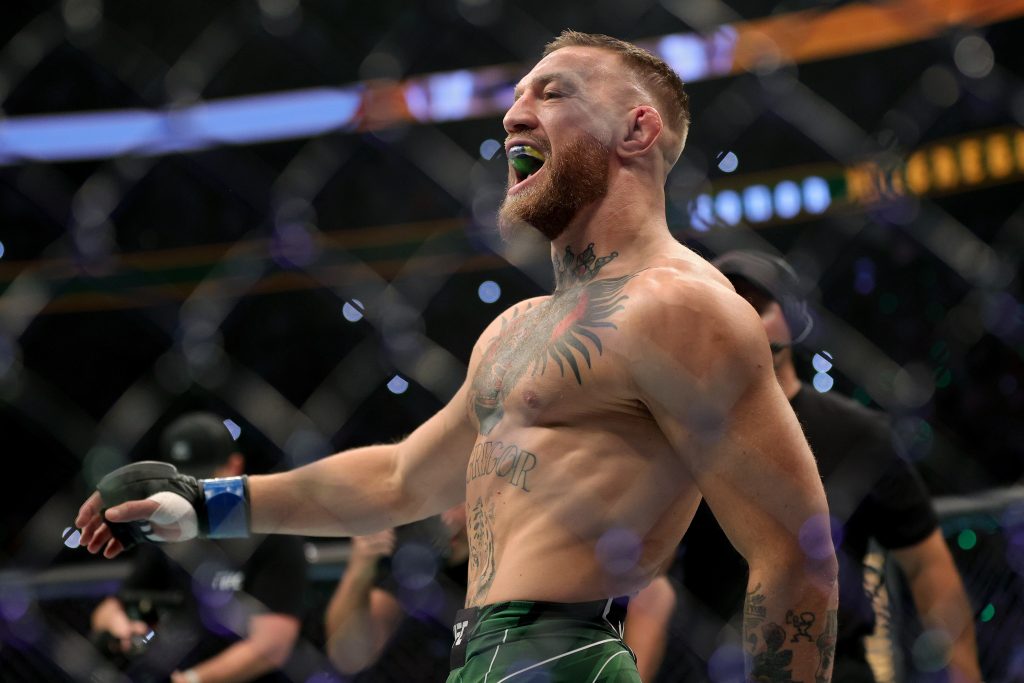 On Saturday night, the bantamweight world champion, who is as famous for her theatrics outside the ring as she is for her tenacious fighting style inside it, met Conor McGregor at Katie Taylor vs. Chantelle Cameron, where they sat in the front row. Unfortunately, the outcome did not favor the Irishwoman, but McGregor still made time for admirers and celebrities in attendance.
And Bridges has since shared a number of photos of the two together at the match, requesting fans to "caption" the one that depicts the two conversing. Since then, her photos with McGregor have gone viral, with many humorously wondering if the Irishman's fiancee Dee Devlin would approve. One fan commented under the photo that 'Blonde Bomber' posted stating that it looks like McGregor is manhandling her to which she replied:
"I felt like I was ngl (not gonna lie). LOL"
Eddie Alvarez offers advice to former rival Michael Chandler ahead of the potential Conor McGregor fight
Eddie Alvarez, a former UFC Lightweight Champion, has provided Michael Chandler with advice on how to defeat Conor McGregor. UFC President Dana White would like to schedule McGregor vs. Chandler before the end of the year, but there is currently no set date for the fight. McGregor has resolved his issues with the USADA and will soon return to the testing pool.
According to Alvarez, Chandler should try to grapple with the "Notorious" one early in their fight, as he stated in an interview with ESPN.
"Mike Chandler is a hell of an athlete," Alvarez told ESPN. "I just think stylistically, the way he's been fighting and the strategy he's been going about fighting isn't the way to get it done against Conor McGregor. And I would implore him if I was his coach to change his style, to go for single legs, to go for shots, and force Conor to wrestle early."
"You have to force him to wrestle early so he don't have the powerful tools that he's able to take advantage of (against) all these other guys – quick feet, good range, great striking. You take that away when you wrestle him early. Wrestle him early enough and tire his shoulders down, tire his legs down, slow him down, and he's half the striker that he can be when he's fully energized."
For better or worse, Chandler sometimes forgoes his wrestling in favour of standup. To what extent he chooses to engage in a grappling match with McGregor in an effort to tire him out and ultimately finish him remains to be seen. He could even try to attack with leg kicks.
More UFC news
Follow our dedicated UFC page for instant UFC news and updates