Dustin Poirier vs Conor McGregor 3 might have a really close date for the fight
Dana White has shared the possible date for Conor McGregor vs Dustin Poirier 3.
The two UFC Lightweights met at UFC 257 and it was Poirier who got the win in the end. The Diamond knocked McGregor down and made their scores 1-1 after two fights.
While many believed that Poirier would get a shot for the title, the Diamond has been open to fighting McGregor again.
The Irishman too is keen on avenging his recent defeat and White is also open to this fight. This is a huge money fight and the UFC President was asked about the current situation in the Lightweight division.
Khabib Nurmagomedov retired from the promotion but he still has the belt. He hasn't been stripped of the title yet but White claimed that there is an unofficial tournament going on to decide the champion.
McGregor was also part of this tournament and White claimed that both stars from UFC 257 were keen on a fight.
"That fight makes sense. We will see if we can put it together with those two but if not, there is a million other fights we can make."
White was then reminded that McGregor wanted to face Poirier in the trilogy in May 2021 and the UFC president agreed that the summer would be perfect for this:
"Yeah, May, June, July, in that ballpark."
Conor McGregor vs Dustin Poirier 3 for the title?
This is the big talking point about this fight. McGregor losing to Poirier and then fighting The Diamond again for the title might not sit well with many.
Further, Charles Oliveira has been excellent in recent years and he has impressed Khabib too. The Brazilian might also want a title shot and he hasn't been in action since defeating Tony Ferguson.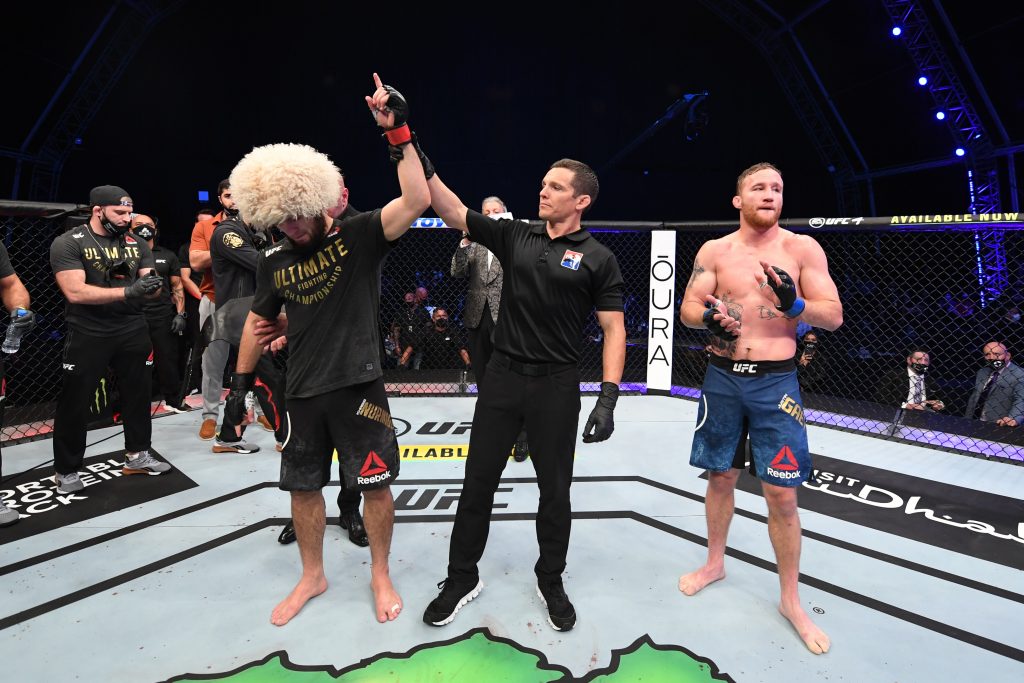 Justin Gaethje is another name who could be in the unofficial tournament that White is running and The Highlight was the last person to face Khabib.
The Lightweight division is stacked with a lot of talented stars. However, Poirier vs McGregor 3 is the biggest fight on the card at the moment and a summer date would be huge for the UFC.
More UFC news
Follow our dedicated UFC page for instant UFC news and updates