UFC boss Dana White reveals that Conor McGregor is desperate for trilogy fight against Dustin Poirier
It is no hiding that Conor McGregor is desperate to complete a trilogy of fights with Dustin Poirier ever since he lost at UFC 257.
The two first met in 2014 at UFC 178. 'The Notorious One' prevailed then, but the American came out on top in their rematch.
The two have since spoken about their willingness to have a 3rd fight, and now, UFC president Dana White has addressed it too.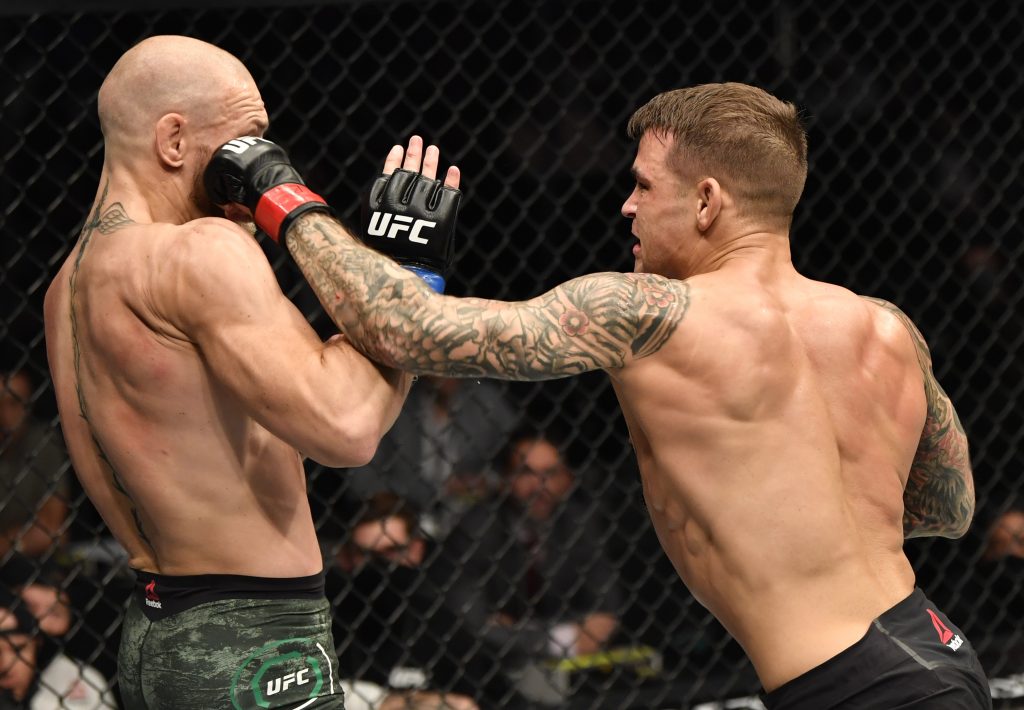 White was on ESPN MMA this week. And, he revealed that the Irishman is obsessed with the prospect of a third encounter with 'The Diamond'.
"He is completely obsessed with the rematch now. And, I watched the fight back, it was fun for us."
Could Conor McGregor vs Dustin Poirier trilogy fight be for the UFC title?
A burning topic in MMA right now is which two fighters deserve a shot at UFC gold in the 155 weight class.
Addressing that, the UFC president mentioned that there are a plethora of quality fighters in the division and he is yet to figure out which two of those actually deserve a crack at the belt.
"If you look at the number 1 ranked guy in the world, Dustin Poirier, all the way down to number 7, who I think is Rafael dos Anjos, the fights that can be made to find out who becomes the next champion, are unbelievable."
Now, there have been murmurings of the Poirier-McGregor trilogy fight to be made a title bout. That defies logic and would be criminally unfair to Charles Oliveira.
But former UFC welterweight champion Tyron Woodley says that it is all about the money. And since this fight will bring in the most amount of cash, it should be for the belt.
It remains to be seen what happens next. It is very likely that Poirier and McGregor will have a third fight, but there is no indication to suggest if it would be for the title.
Khabib Nurmagomedov is still the champion, despite retiring and White doesn't seem keen on stripping him of the gold.
More UFC News:
Follow our dedicated UFC page for instant UFC news and updates