Fans of Conor McGregor have already begun anticipating the Irishman's return to the Octagon
Conor McGregor knackered his ankle in the first round of his fight against Dustin Poirier at UFC 264. 'The Notorious' left ankle gave way at the very end of the first round.
After a brief and thorough inspection from the Octagon officials, he was declared unfit to carry on, and hence Poirier won the fight (due to a TKO by means of a doctor stoppage).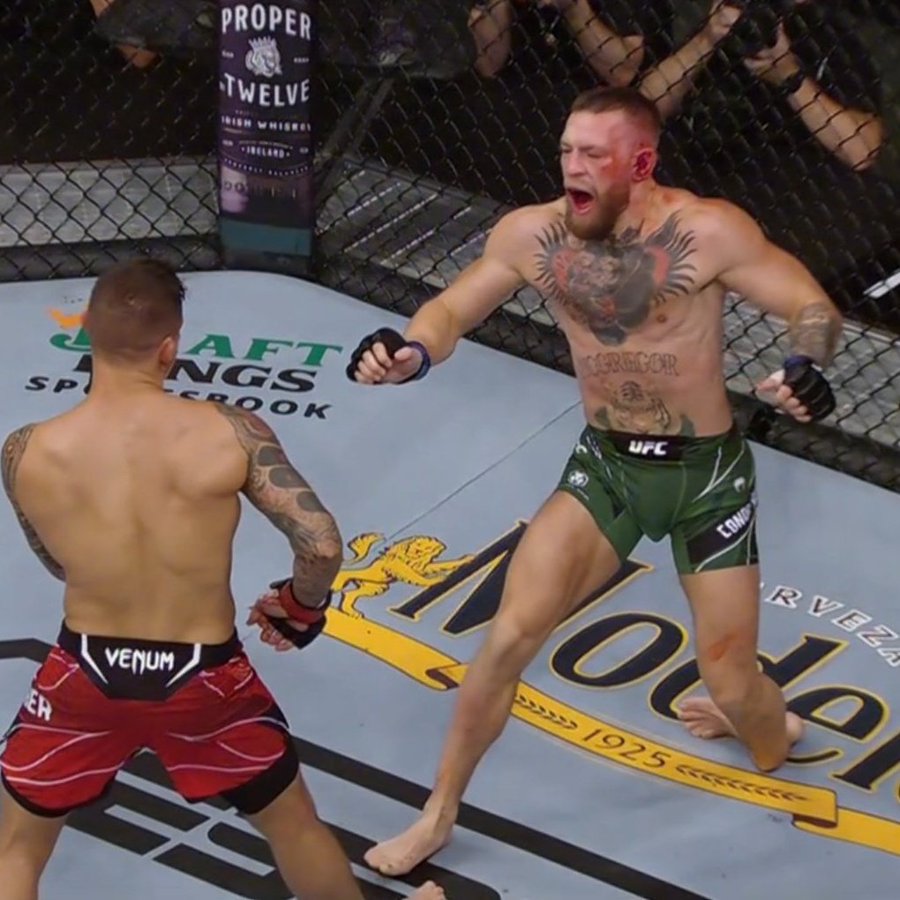 McGregor was taken to the hospital immediately, and was operated on, the next day. He was also slapped with a 6-month medical suspension, meaning he would not be able to compete even if he recovers in a double-quick fashion.
UFC President Dana White addressed the return of McGregor in an interview with TMZ Sports. He said that 'Mystic Mac' would be back in a year (after being released from the hospital yesterday).
White told TMZ Sports:
"I think they just released him right now from the hospital…He will be in LA, for a little while. I don't know if he's gonna fly home or what he is gonna do from there…He will be back in a year."
Floyd Mayweather brutally mocks Conor McGregor over broken leg at UFC 264
Boxing legend Floyd Mayweather brutally trolled Conor McGregor, posting a picture of an action figure of the Irishman with its ankle shattered.
Mr. Money also captioned the post on Instagram, urging parents to gift their children, the action figure for Christmas.
"Parents, please get your children an early Christmas gift and remember to tell them this…"FUCK IF YOUR LEG IS BROKE, BITCH HOP UP ON YOUR GOOD FOOT! #stankylegedition."
More UFC news
Follow our dedicated UFC page for instant UFC news and updates