Dan Hooker makes bold claim that Israel Adesanya can become a three-division champion
Jon Jones and Israel Adesanya are two of the biggest names in mixed martial arts (MMA) today, and their rivalry has been building up for years. As both fighters have climbed the ranks of their respective divisions, their paths have crossed multiple times, and each encounter has added fuel to the fire.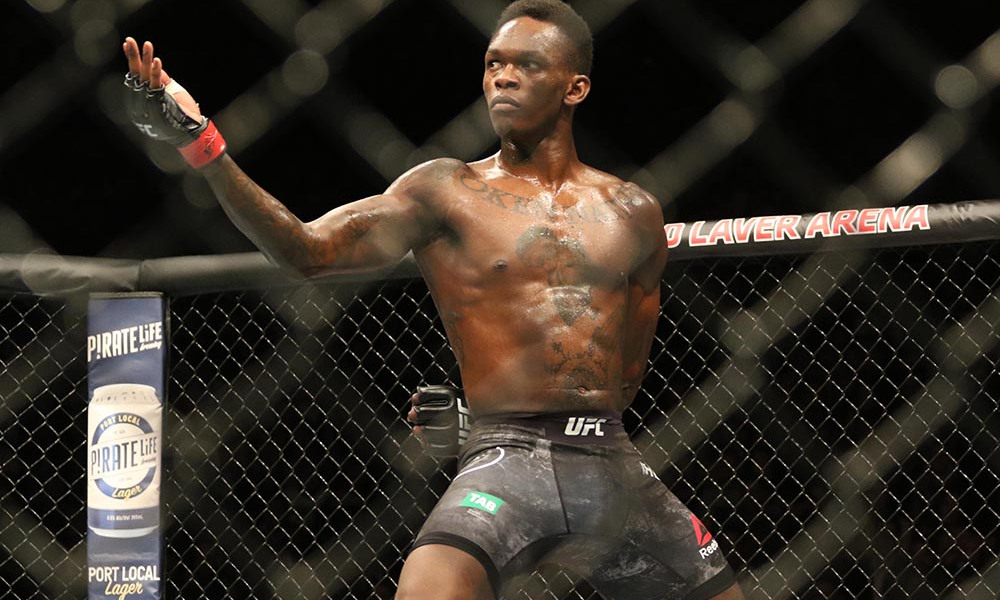 The roots of the rivalry between Jones and Adesanya can be traced back to 2019 when Adesanya was making a name for himself in the UFC's middleweight division. At the time, Jones was the reigning light heavyweight champion and one of the most dominant fighters in the sport.
Adesanya made several comments in interviews that were seen as shots at Jones, and the two engaged in a back-and-forth on social media that quickly went viral. Fans and analysts alike were excited about the prospect of a potential fight between the two.
Jones and Adesanya continued to take shots at each other in interviews and on social media. Adesanya continued to push for a fight with Jones, while Jones seemed content to dismiss Adesanya as a potential opponent.
However, things heated up again in September 2019 when Jones was arrested on a DWI charge. Adesanya took the opportunity to take another shot at Jones. Adesanya meanwhile tried his luck to move up in weight but came short as then champion Jan Blachowicz defeated him by unanimous decision.
However, Adesanya looked impressive in his recent victory against Alex Pereira, which led MMA analysts Ariel Helwani and Chael Sonnen to speculate that the UFC should book Jones vs. Adesanya next.
The Nigerian's teammate Dan Hooker sided with the opinion and wrote that Adesanya has the potential to beat both the champions above his weight class. He wrote:
"Izzy beats Hill for the LHW strap I guarantee he'd fight Jon at HW. 🤷‍♂️"
Israel Adesanya sends chilling message to the middleweight division
Israel Adesanya successfully won back his UFC middleweight title against Alex Pereira with a second-round knockout.
Throughout the first two rounds, the bitter rivals traded blows with one other. Pereira chopping at Adesanya's legs, while the challenger fought with more forward pressure and urgency than in their previous encounter. Adesanya unleashed a right hand that hit flush and disoriented Pereira, and then a follow-up right knocked the champion out cold- an extremely exciting conclusion from the Nigerian-born, Auckland-based superstar, who successfully defends his middleweight belt.
Adesanya managed to exact revenge on his long rival Alex Pereira and in the words of 'The Last Stylebender', he finally managed to settle his score.
"Having fun right now…but the rest of yous are fucked!! You actually have zero idea!!!"
More MMA news
Follow our dedicated MMA page for instant MMA news and update