Dan Hooker had some harsh words for Khabib Nurmamgomedov's protege Islam Makhachev
Islam Makhachev beat Thiago Moises in the fourth round of their main event fight at the recently concluded UFC Vegas 31. The Russian executed a rear-naked choke to earn his eighth consecutive victory in the UFC.
The last time Makhachev lost, it was 2015, and he has slowly but steadily climbed the rungs of the lightweight ladder. He currently sits at number 9, and might go up soon, if his exploits continue.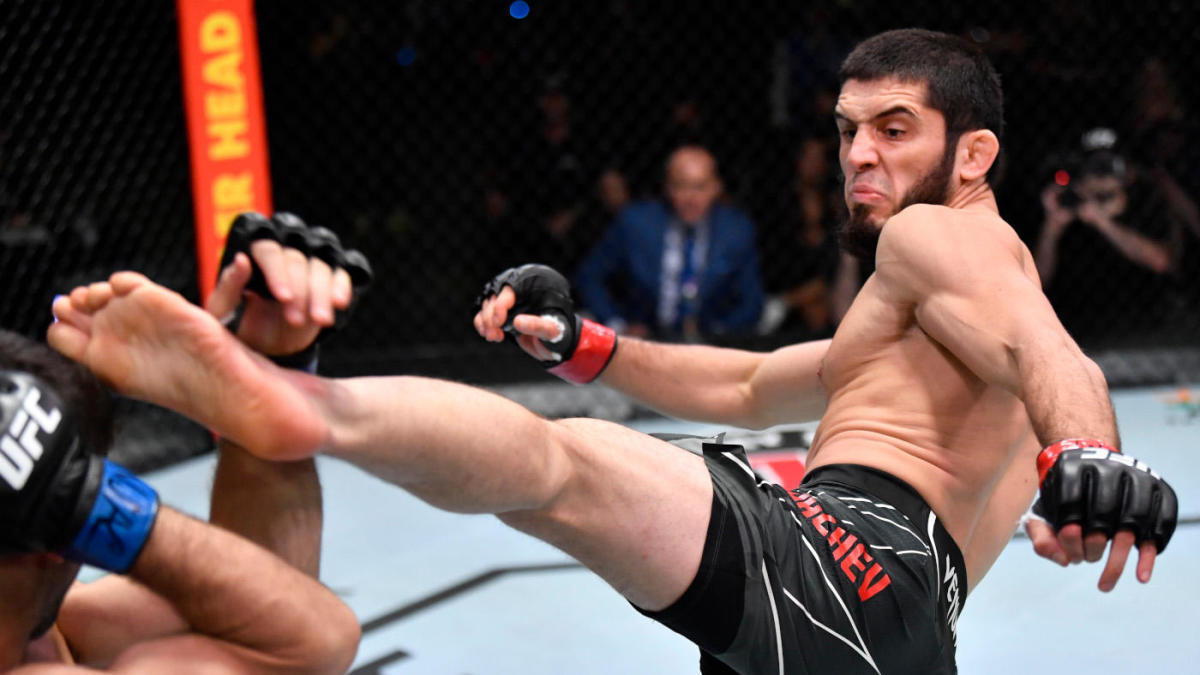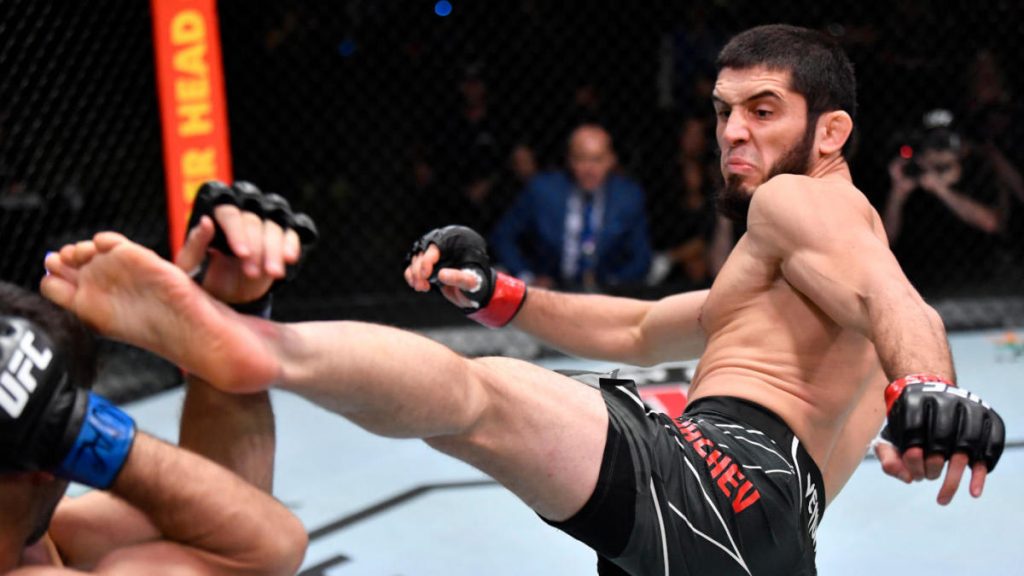 Following his victory, Makhachev called out several top-ranked lightweights like Rafael dos Anjos, Michael Chandler and Tony Ferguson. However, number 8 ranked Dan Hooker wasn't one among the 'Islam Makhachev callouts'.
Now, Hooker recently spoke to Submission Radio and gave his thoughts on Islam Makhachev. 'The Hangman' called out Makhachev to be boring and copying his coach, Khabib Nurmagomedov's "homework."
Hooker said:
"Bro, you're just copying your mate's homework. Give your mate's homework back and come up with something for yourself, son."
Hooker didn't stop there, he then pointed out the fact that Makhachev has been undefeated once in his career (to Adriano Martins at UFC 192).
"He's on a good streak at the moment…but I believe he's been knocked out in the UFC before. So then him copying Khabib's homework and saying all this wild stuff when you've been laid flat in the octagon, it doesn't really have the same ring to it as an undefeated fighter."
'The War of Words' between Dan Hooker and Islam Makhachev continued on Twitter
Makhachev hit back at Hooker for his 'copying homework' claims. He brought out the fact that Hooker had won only 3 of his last fights. The Russian also claimed that Hooker was scared to even call him out a year ago.
Makhachev Tweeted:
"I have 8 fight winning streak, this guy is 3-3 in last 6 fights. I was looking to fight him year ago, but he was scared even mention my name. @danthehangman wish you good luck in next fights, win something and we can talk."
Hooker then hit back tweeting that he had two wars in the timeline Makhachev accused of ducking him. Hooker fought two bloodbath battles in the year 2020. The first one was against Paul Felder and he won via. split decision.
The second one was close as well, he lost to Dustin Poirier via. unanimous decision.
Referring to this, Hooker tweeted:
"Scared haha check the timeline. I went to war with Felder and Poirier while you were cherping. Both make your fight Saturday look like a tickle party. If you have a problem, we can fight September. @MAKHACHEVMMA."
More UFC news
Follow our dedicated UFC page for instant UFC news and updates