Conor McGregor added yet another uber-cool yacht to his incredible collection
Conor McGregor has an insane yacht collection. The Irishman's first big yacht purchase was in the year 2019, where he gifted himself a Prestige 750 yacht which is worth a staggering $3.4 million.
For his rematch against Dustin Poirier at UFC 257, McGregor arrived in a M/Y Moonlight II, that took the MMA community by storm.
In late 2020, he revealed that he had ordered a Lamborghini 63 yacht, which is estimated to be at least $4 million. The boat named 'Tecnomar for Lamborghini' is 63 feet long with an astounding 4000 HP engine.
It is nicknamed the 'Supercar of the sea'.
And now, it looks like McGregor has got his hands on the yacht almost 9 months after his purchase. The Irishman took to Instagram to share the picture of the readied yacht.
He captioned the post:
"My Lamborghini yacht is ready."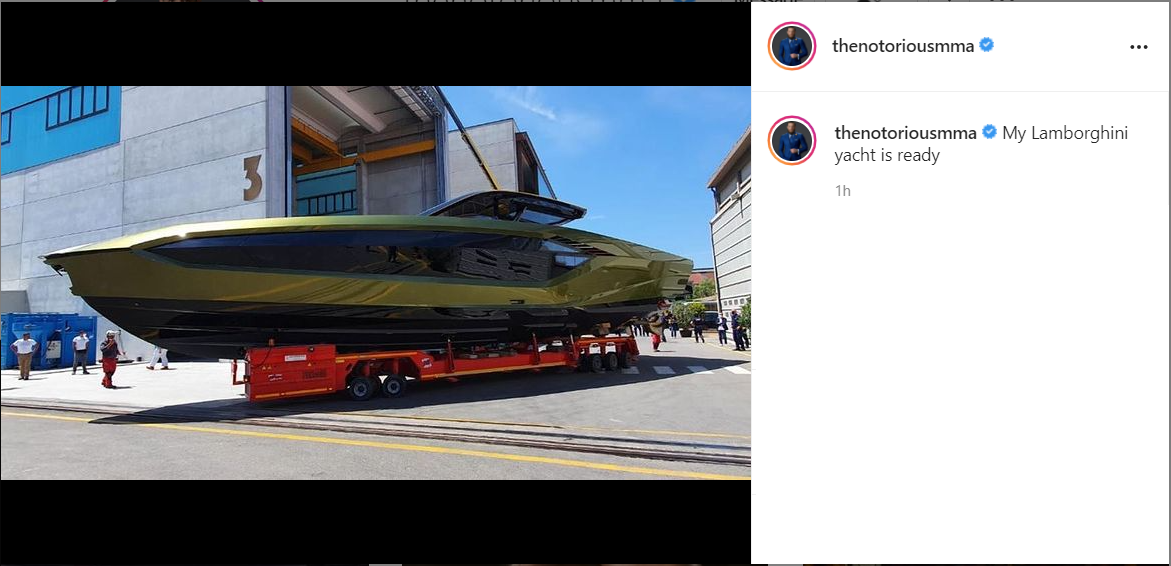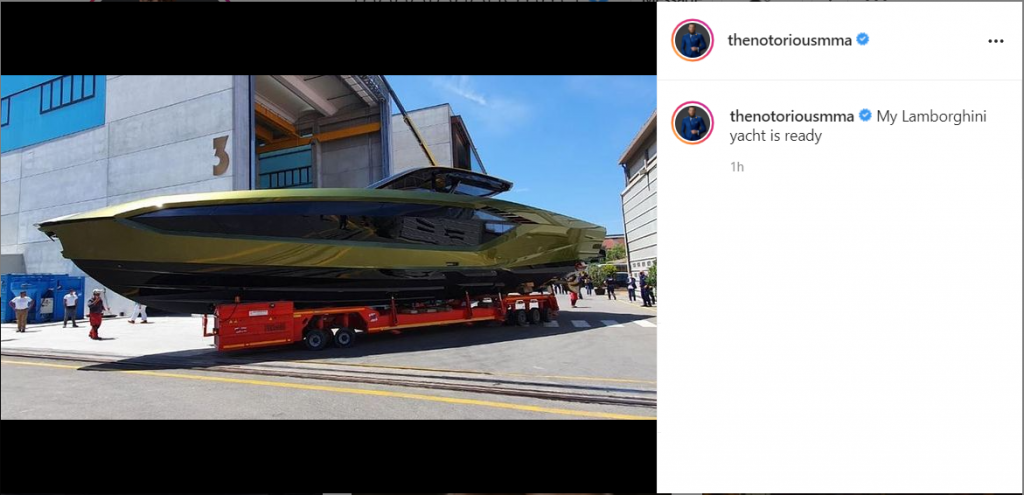 Nevada Athletic Commission dismisses Conor McGregor's claims of having pre-existing injuries
Following his loss to Dustin Poirier at UFC 264, Conor McGregor claimed that he was already nursing multiple stress fractures and a troubled ankle ahead of the fight.
He revealed the same in an Instagram video he posted once he was out of the hospital following the ankle surgery.
However, the Nevada Athletic Commission has refuted McGregor's claims saying that they were never informed by McGregor and his team of such a condition, prior to the fight.
Speaking to the Review-Journal, Nevada Athletic Commission's executive director Bob Bennett explained:
"If we ever knowingly had information a fighter wasn't fit to fight, we wouldn't let them compete. It would go to a doctor and a doctor would make that decision as the expert."
More UFC news
Follow our dedicated UFC page for instant UFC news and updates