Conor McGregor decided to post an update with his family but several fans ended up talking about what was in his pants
UFC great Conor McGregor might have lost to Dustin Poirier at UFC 257 but that hasn't affected his popularity.
McGregor remains one of the biggest stars in the MMA world and his millions of followers are always keen to see what his personal life is like.
The Irishman has shared snippets of him fishing or training and decided to do the same recently. This time it was his family and car that was the subject on social media.
McGregor's Instagram post highlighted how his two children were having fun but fans caught hold of something else too.
The Irishman was wearing some rather tight clothes and well, there seemed to be something huge inside his pants.
Now, McGregor is someone who has a lot of muscles and well, you could imagine how things went down with some fans posting several hilarious comments on social media.
One comment got down to the meat of the story straight ahead and asked "TF you got in your pants."
Another claimed that McGregor was "hiding a baby under his pants." Of course, McGregor and his partner are expecting another child, but this was in reference to the Irishman's pants.
One Instagram user asked "what's wrong with the first pic con?". Another fan brought up the rather popular dialogue of "are you happy to see me?".
Whatever it was, this had a lot of people talking but there are some big plans for McGregor, excuse the pun.
Conor McGregor vs Dustin Poirier 3 on the horizon
While Poirier got the better of McGregor at UFC 257, the pair seem set to meet for a trilogy.
Poirier, McGregor and Dana White seem keen on setting it up and it could take place in the summer itself.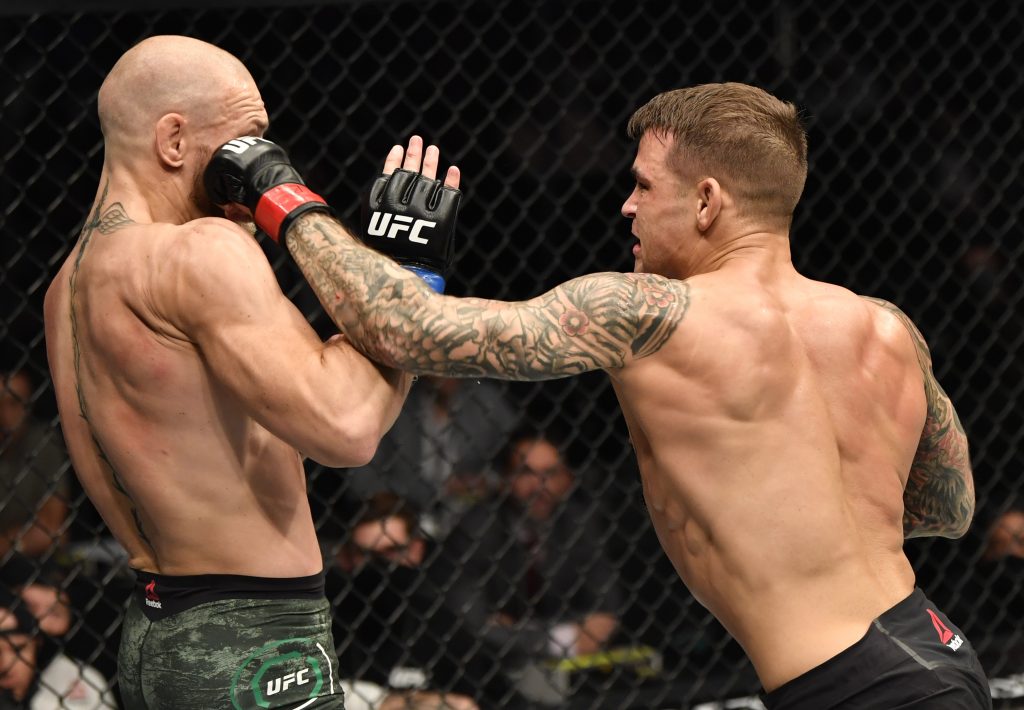 This is going to be another blockbuster event for the UFC. However, there is no guarantee this is going to be for the UFC Lightweight title or not.
Khabib doesn't seem keen on returning to the UFC after his retirement. The UFC has to take a decision on what happens with the belt, and it will be interesting to see what they and White come up with.
More UFC news
Follow our dedicated UFC page for instant UFC news and updates