Conor McGregor suffered a broken leg against Dustin Poirier at the recently concluded UFC 264
Coming into the match, with redemption on his mind, Conor McGregor suffered a devastating leg break at UFC 264. The Irishman had his left ankle snapped towards the end of the first round.
After a quick and thorough check from the Octagon officials, the fight was waved off and awarded to Poirier, via. TKO due to a doctor stoppage.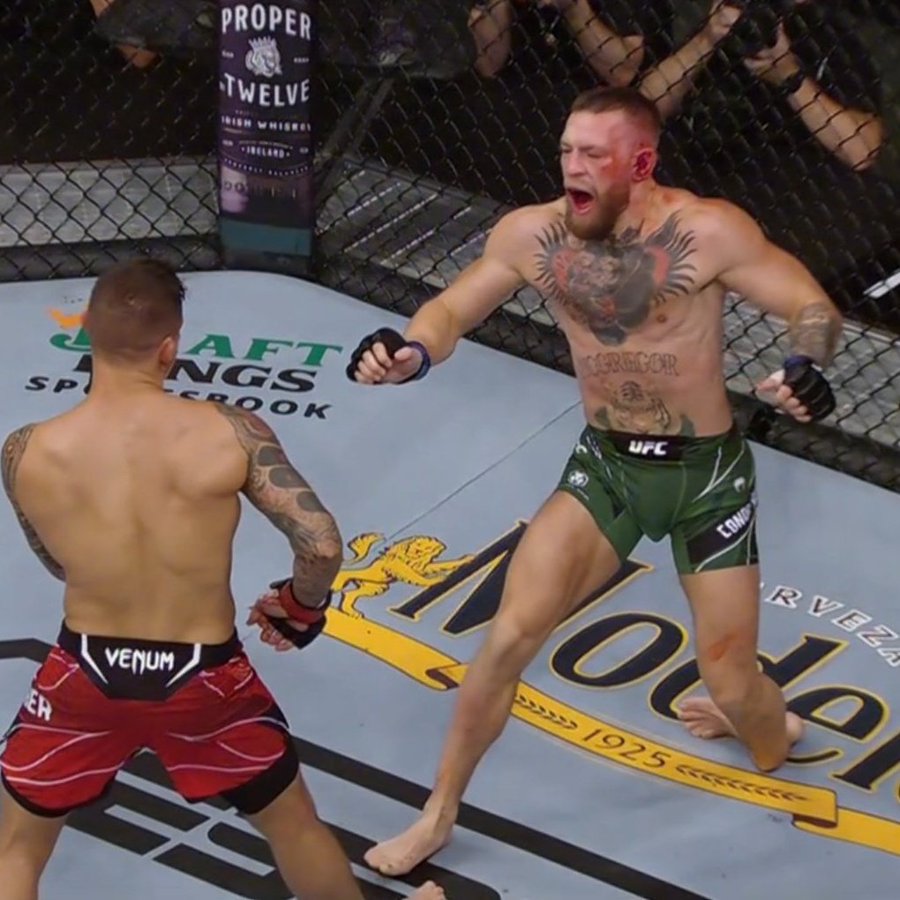 McGregor was operated on, the next day. Following his discharge from the hospital, McGregor put out a video on Instagram divulging that he had stress fractures and a weak ankle prior to the fight.
While many brushed it off as excuses, UFC President Dana White has revealed that McGregor has been suffering from 'chronic arthritis' in his ankle.
White told Fox News:
"He's had ankle issues for the last couple of years. And, he had asked if he could tape his ankles coming into this fight, and he got clearance from the Nevada State Athletic Commission. And then he opted not to tape them, I don't know why. He has chronic arthritis in his ankles."
Conor McGregor shows off his new Lamborghini yacht
The Lamborghini Yacht Conor McGregor purchased in October 2020, has finally arrived. The yacht dubbed 'The Supercar of the Sea' costs around $4 million, has an astonishing 4000 HP and is 63 feet long.
McGregor is also very well known for his yacht collection. He even turned for the fight against Poirier at UFC 257, in a yacht -M/Y Moonlight II.
Taking to Instagram, McGregor wrote:
"My Lamborghini yacht is ready."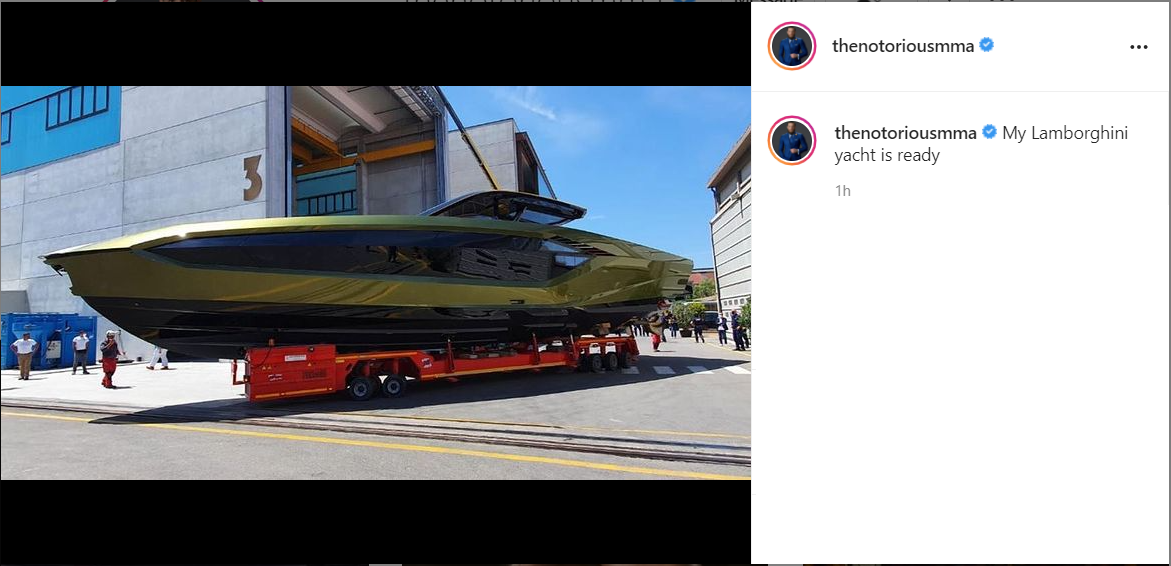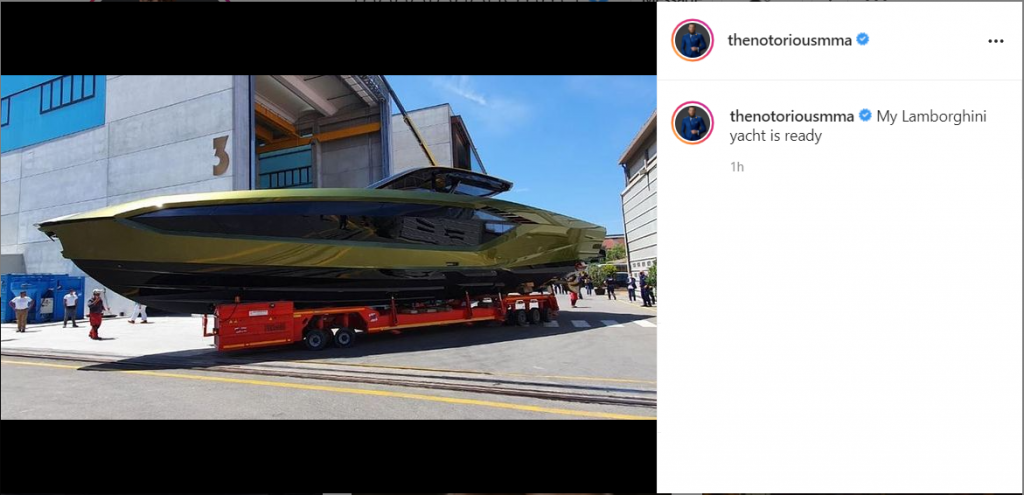 More UFC news
Follow our dedicated UFC page for instant UFC news and updates