Belal Muhammad predicts the winner of Jorge Masvidal vs. Gilbert Burns at UFC 287
Belal Muhammad predicts that Jorge Masvidal will pull off an upset this Saturday night at UFC 287.  Masvidal is scheduled to face Gilbert Burns in the co-main event of UFC 287, marking his return to action after an absence of more than a year. It's an exciting matchup, with Burns as a large betting favourite. To counter this, Muhammad is optimistic about Masvidal's prospects of victory.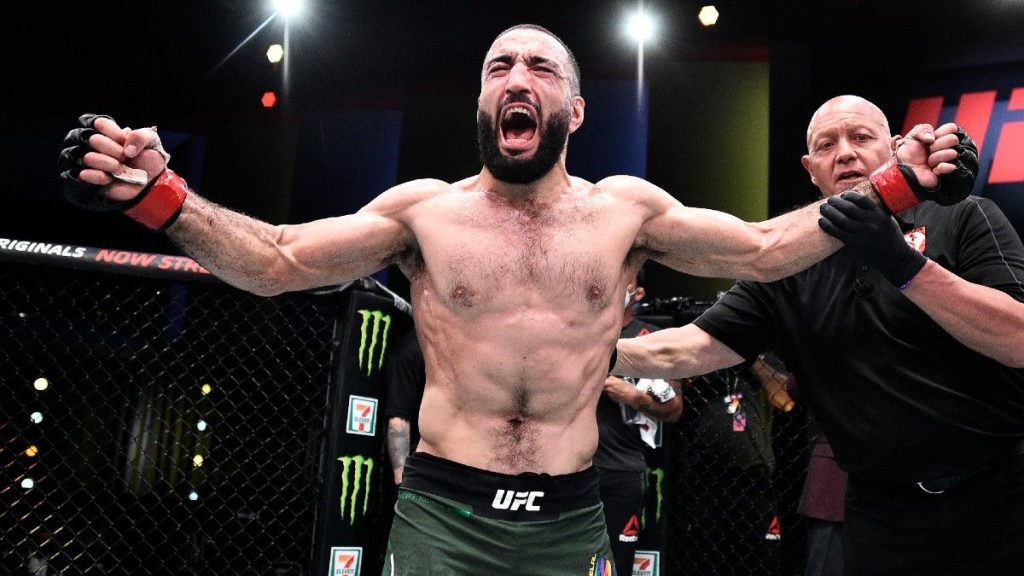 Speaking in a recent interview with MMA Junkie, Muhammad stated:
"Gilbert is not that bad of a matchup for him. I think Gilbert's wrestling isn't as good as Colby's or Kamaru's. His ground game is obviously good, but Masvidal fought Demian Maia in his prime and he didn't get tapped out. He didn't get submitted. So, I think if he plays it safe and Gilbert gets emotional, and it becomes just a straight-up striking match, I think Masvidal has a chance."
"Honestly, I've got Masvidal winning. I think Masvidal will beat him. Burns, his last fight was against Neil Magny and he just like walked through him. I think the level of competition that Masvidal has come from fighting and I think taking that time off, you get a little bit of reset and we saw that last time."
Gilbert Burns reveals how he prepared for the upcoming fight against Jorge Masvidal at UFC 287
Gilbert Burns has found success with his choice to hire a scout to analyse footage and scrutinize opponents in the lead-up to fights.
Burns, who faces Jorge Masvidal in the co-main event of UFC 287 on Saturday in Miami, stated that employing striking coach Daniel Mendes to do "scouting" work ahead of his fights over the past three years has helped him understand Masvidal better.
"He has good defense on the ground, but his strongest game is his striking. He has good knee, good kicks. He's smarter than people think. He has good takedown defense. The Abu Dhabi fight, when he replaced me against Kamaru, was boring because he defended the takedowns. Kamaru couldn't take him down."
More MMA news
Follow our dedicated MMA page for instant MMA news and update