Aljamain Sterling Questions Referee Marc Goddard's Calls Following UFC Controversies
Sean Strickland's stunning upset victory in the MMA world, claiming the UFC Middleweight Championship from Israel Adesanya, left fans buzzing. However, it was the closing moments of their bout that raised eyebrows, as Strickland rained over 20 unanswered shots on Adesanya, and referee Marc Goddard allowed the fight to continue.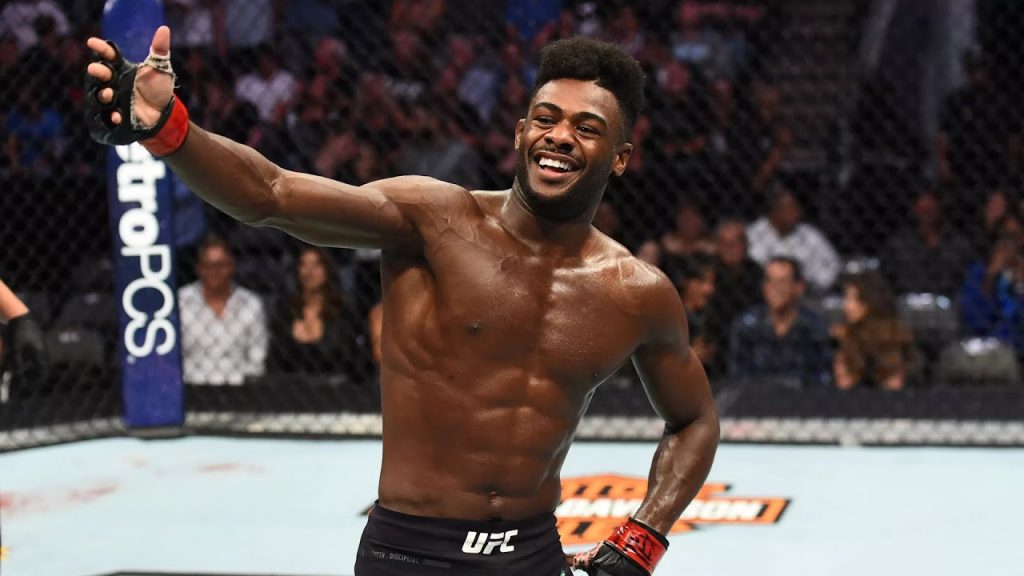 A concerned fan took to social media to express their disbelief, pointing out that Goddard permitted Adesanya to absorb this barrage without stopping the fight. The fan's tweet drew attention to the perceived inconsistency in Goddard's officiating, particularly in contrast to Aljamain Sterling's recent bout against Sean O'Malley at UFC 292, where Goddard intervened early.
In the second round of Sterling's fight, O'Malley landed a precise counter right, sending Sterling to the canvas. O'Malley moved in for a potential victory with ground-and-pound strikes, prompting Sterling to roll onto his stomach defensively. This prompted Goddard to step in and halt the fight, a decision that sparked debate among fighters and fans.
Sterling himself acknowledged the inconsistency and revealed a post-fight conversation with Goddard in Sydney, where they discussed the situation. While unable to change the past, Sterling expressed his respect for Goddard's willingness to engage in dialogue and his determination to return stronger:
"I feel you on this for sure. Gooddard and I spoke in Sydney after the fight. He's open to dialogue and I respect the hell out of that. Unfortunately, what's done is done. I'll be back for certain tho!"
With Goddard's presence in both controversial bouts, fans are left pondering the disparity in his decisions, highlighting the need for consistent officiating in the MMA world. Despite the frustration, Aljamain Sterling remains committed to making a triumphant comeback in the future.
Sean O'Malley Rejects Immediate Rematch Request from Aljamain Sterling
Sean O'Malley has firmly dismissed the notion of granting Aljamain Sterling an immediate rematch following their clash at UFC 292.
Last month, Sean O'Malley knocked out Aljamain Sterling to claim the UFC bantamweight championship, making a statement in the 135-pound division.
In the aftermath of the fight, the MMA community was abuzz with speculation about what would come next. Some believed Sterling should receive another shot, while others favored Merab Dvalishvili. O'Malley, however, seems to lean towards a rematch with Marlon Vera, a bout that could be one of the UFC's most significant rematches.
During a recent broadcast, Aljamain Sterling directly asked 'Suga' for a rematch, but it appears that the champion isn't enthusiastic about accepting the challenge.
Sterling: "Rematch, Suga? [money emojis]"
O'Malley: "No. If it was close, maybe."
Sean O'Malley's star power in the Ultimate Fighting Championship continues to rise, and his potential in the bantamweight division seems limitless. As for Aljamain Sterling, it appears he must work his way back up the ladder to earn another title shot. While some may find this decision unfair, it underscores the unforgiving nature of MMA and the UFC.
The future holds intriguing possibilities for Sean O'Malley, and whether or not we'll witness a rematch with Aljamain Sterling remains uncertain. The MMA world eagerly awaits what's next for 'Suga.'
More MMA news
Follow our dedicated MMA page for instant MMA news and update