Khamzat Chimaev has called out several stars as he searches for his next UFC fight as Ali Abdelaziz wants him to stay patient

Khamzat 'Borz' Chimaev is done waiting for his next UFC fight and recently called out Dana White and Ali Abdelaziz.
The 26-year-old has been on an incredible rise since making his UFC debut three months back. Chimaev has won all his three fights via knockout or submission and all in the span of 66 days.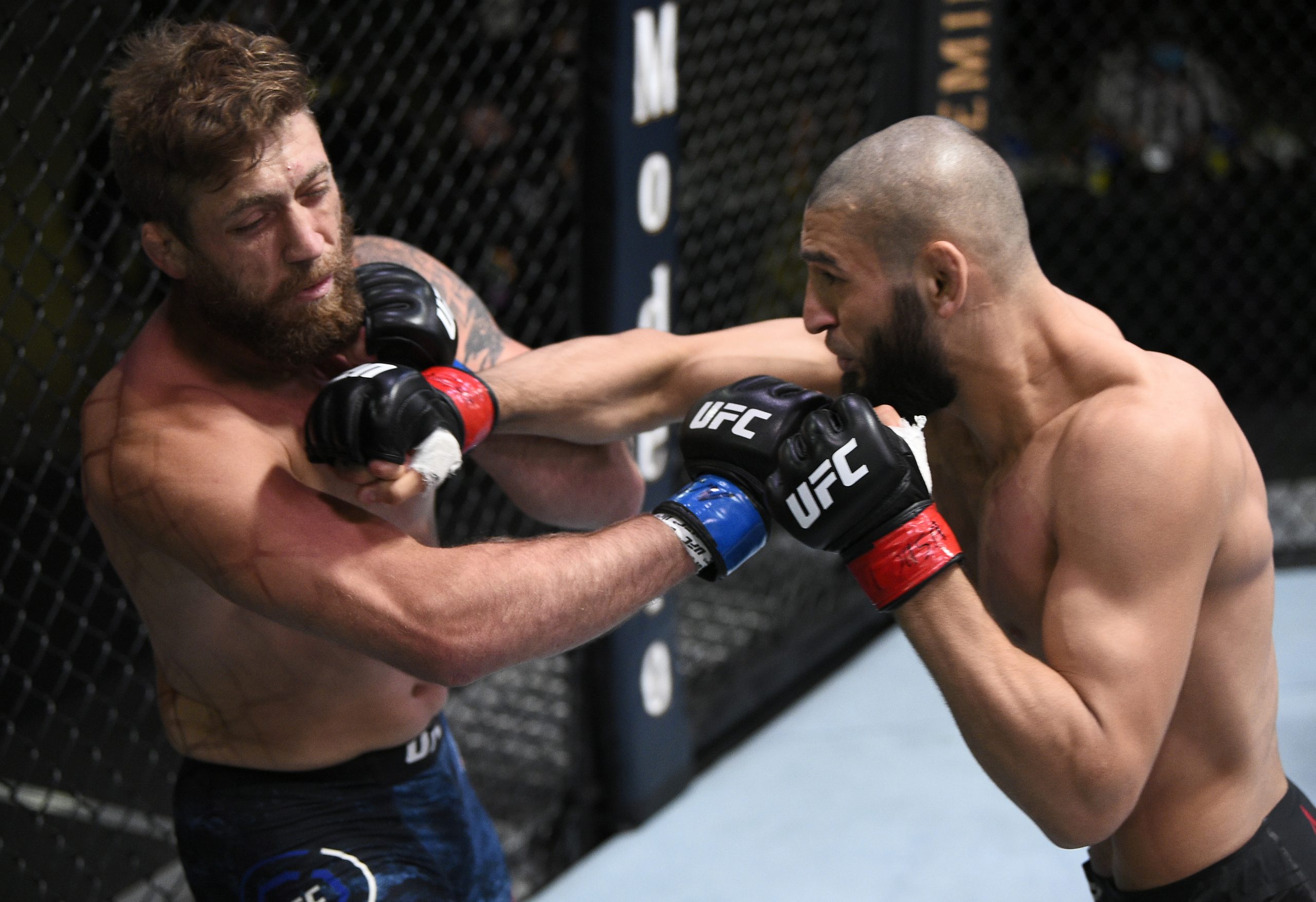 The Swede has been searching for his next rival and has called out the likes of Stephen 'Wonderboy' Thompson, Jorge Masvidal, Nate Diaz, Nick Diaz and Demian Maia.
While White has confirmed that Chimaev will headline the next UFC event, there is some confusion on who he faces next.
Wonderboy seems to be the likely opponent but nothing has been confirmed. Borz hit out at the UFC but Abdelaziz had some words for the fiery Swede.
"I know @ufc working hard to get him an opponent but it's not easy but I have faith"
I know @ufc working hard to get him an opponent but it's not easy but I have faith https://t.co/WFTjJj3B5d

— Ali Abdelaziz (@AliAbdelaziz00) October 1, 2020
The next big thing
Chimaev is 9-0 in his MMA career and there seems to be no stopping him. The Swede headlining a UFC event just a few months after his debut is big and taking on Wonderboy would be an amazing test too.
White seems to be banking big on Borz, and it will be interesting to see how things develop for the 26-year-old.
Abdelaziz was on the Schmozone Podcast recently and hyped the Borz train. He claimed that the Swede would be a tough fight for undefeated Middleweight champion Israel Adesanya too.
Adesanya came off a dominating win over Paulo Costa and is 20-0 in his MMA career. Chimaev and Adesanya have exchanged words in the past too and that could be an amazing match in the future too.
Chimaev isn't ready for a title fight yet, but that could change if he picks up another couple of wins or so.
More UFC news
Follow our dedicated UFC page for instant UFC news and updates