A trilogy fight between featherweight champion Alexander Volkanovski and Max Holloway is rumored to be under works for PPV card in July
It was being discussed after UFC 273, and even confirmed by the champion Alexander Volkanovski himself that he's looking at a move up in weight class owing to lack of competition at featherweight. But looks like the UFC has reminded the Volk about his unfinished business at 145 lbs.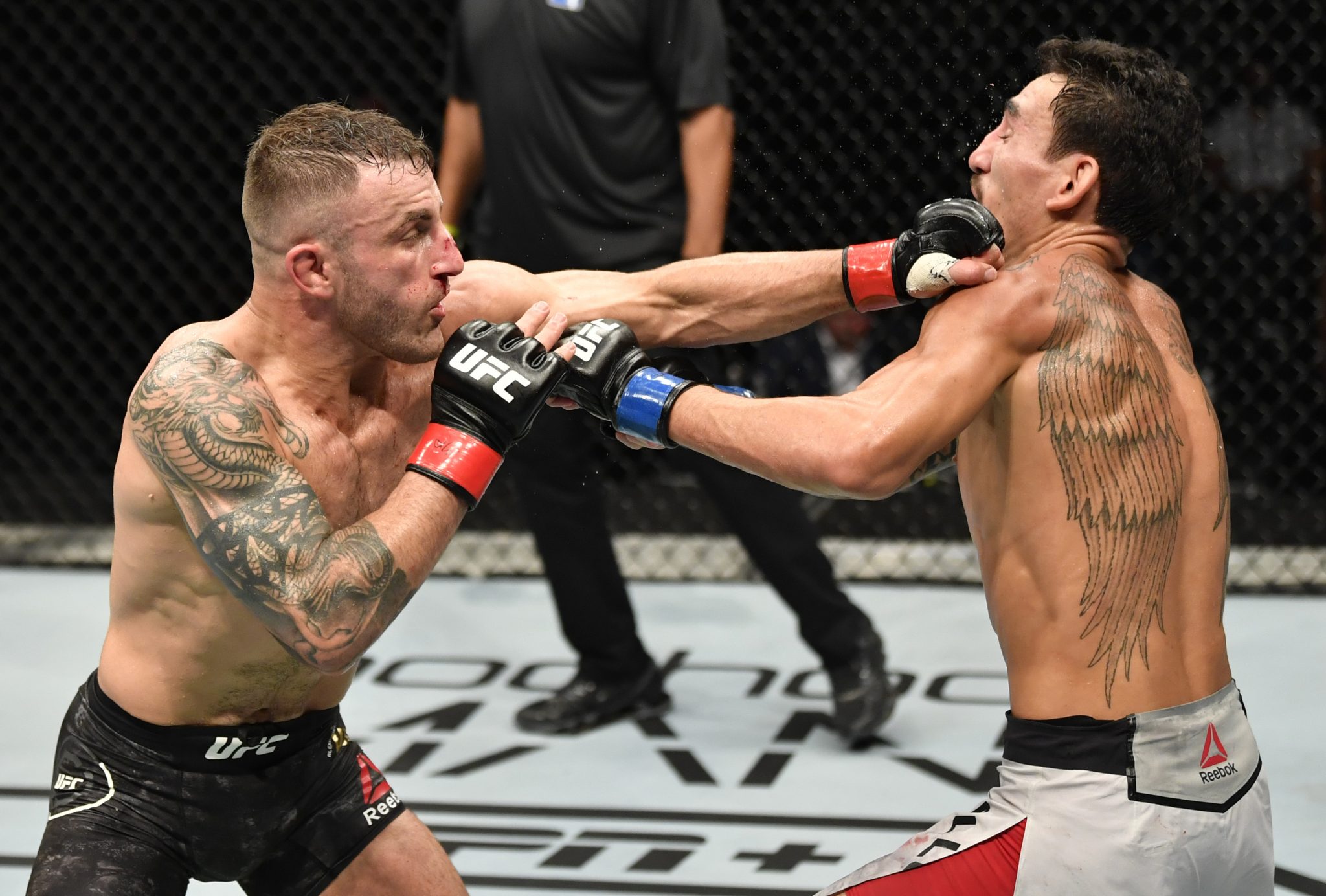 MMA reporter Ariel Helwani reported Volkanovski v Holloway 3 for the featherweight title is in the works for either UFC 276 or UFC 277 in July. The pair was supposed to meet for the third time at UFC 272 in March, but Holloway pulled out after aggravating a previous injury The Korean Zombie stepped in as a replacement, and Volkanovski absolutely dismantled him.
Although Volkanovski beat Max Holloway on both the occasion when they last fought, there are still some doubts in the minds of many people, who believe that Holloway won both the fights. The trilogy fight can also determine once and for all the featherweight GOAT, since both fighters are at the top of this conversation.
Aril Helwai posted a tweet saying,'
UFC is targeting Alex Volkanovski vs. Max Holloway 3 in July, sources say.
First choice, at the moment, is July 2, but could be July 30, as well. Few moving parts on those two cards. But looking like that one goes down in July either way at this point.'
What's next for featherweight king Alexander Volkanovski?
Alexander Volkanovski reminded the world that there are levels to this game, and he is truly among the elite in the UFC roaster. In what was a one-sided effort, Volkanovski shut down any threat from the Zombie, and was hitting him at will with whatever weapon he fancied. In the end referee Herb Dean had seen enough of accumulated damage and called an end to the fight, even through Zombie showed the heart of a warrior.
This victory puts the Aussie in an elite category of UFC fighters, becoming one of the only five fighters to start their UFC career at 11-0 or better. Volkanovski joins the likes of MMA royalty Anderson Silva, Khabib Nurmagomeodov, Royce Gracie and Kamaru Usman in this prestigious list.
Volkanovski currently has two victories over the former champion Max Holloway, and has beaten top contenders like Brian Ortega and Korean Zombie. While it will still take some more time for contenders like Calvin Kattar, Yair Rodriguez and Giga Chikadze to emerge as one worthy contender, Max Holloway is the only viable option left for the 'Volk' and the UFC.
While both of their previous fights were razor-thin contests, a strong margin from the MMA community believe that Max Holloway won the second fight. A trilogy looks destined at this point since both fighters were originally scheduled to fight on the UFC 273 card.
Another option that might present itself is a fight against former double champion Henry Cejudo, Cejudo even reacted to the main event at UFC 273 and expressed his desire to fight Alexander Volkanovksi and even claimed that he foresees a submission victory for him.
More MMA news
Follow our dedicated MMA page for instant MMA news and updates