We take a look at how a potential matchup between Islam Makhachev and Alexander Volkanovski would play out, and their paths to victory
Following Islam Makhachev's sensational victory over jiu-jitsu ace and record holder for most submission victories, Charles Oliveira at UFC 280, the stage has been set for a potential clash between the Dagestani and featherweight champion Alexander Volkanovski. The freshly crowned UFC lightweight champion wants to face the No.1 P4P fighter in his backyard with the coveted honor on the line.
UFC President Dana White embraced the idea of featherweight champion Alexander Volkanovski moving up in weight to challenge for the 'double champ' status at the UFC 274 presser. Volkanovski laid all doubts to rest as the undisputed featherweight champion by defeating Max Holloway thrice. Although he beat the Hawaiian on scorecards twice, there were still lingering doubts attached to the true winner of the contest.
With that in mind, we preview a potential fight between the two combatants.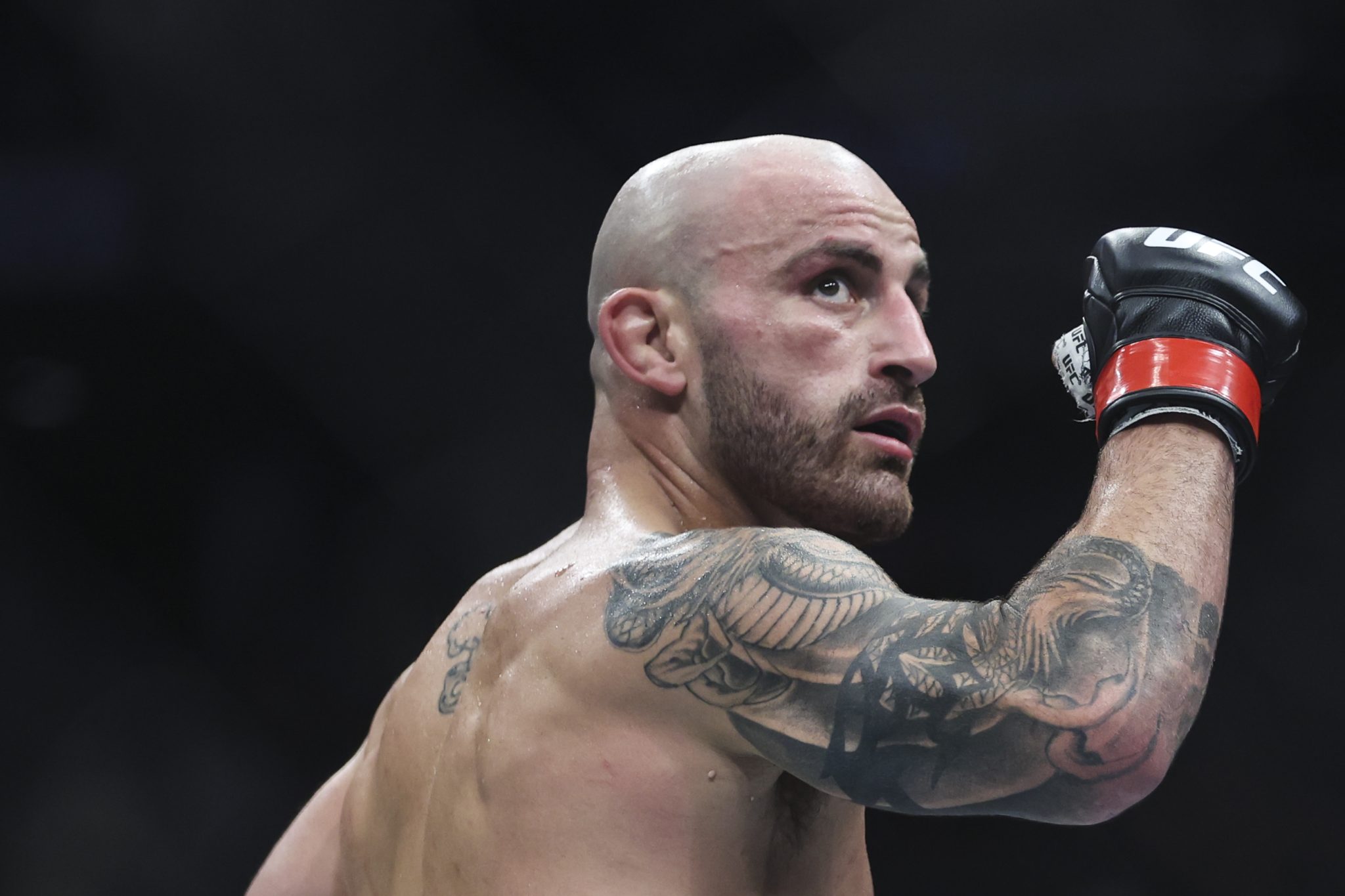 In his third fight with former champion Max Holloway, UFC featherweight champion Alexander Volkanovski left no room for doubt. He dominated from the opening bell to the final bell, winning by unanimous decision in five rounds to successfully defend his title for the fourth time and improve to 3-0 against the Hawaiian superstar.
Volkanovski, 25-1, who also defeated Holloway in 2019 and 2020, won by a total score of 50-45. Holloway dropped to 23-7. Holloway was still attempting to find his range and rhythm when Volkanovski delivered a few big right hands early on. In the last two minutes, Volkanovski added some game-playing to his strikes as he started conversing with Holloway and told him that he was moving too quickly.
There were several terrific exchanges in the final 30 seconds, and Holloway's attempts finally found some open space.
In round three, the fighting resumed as Volkanovski struck his opponent with a range of blows, his precision on point. Once in range, Volkanovski kept scoring; even though Holloway managed a few strokes late, they weren't sufficient to win the round.
In the fourth round, Holloway had a few promising moments, but just as he appeared to be building some momentum, Volkanovski would interrupt the flurry with more of his quick and precise punches. In the fifth round, "Alexander the Great" continued to make a statement on the biggest stage of International Fight Week.
At UFC 280, Islam Makhachev, the Russian star outclassed Charles Oliveira, dominating the fight for the whole of the opening frame before dropping the Brazilian with a left hand, pursuing him to the ground, and applying the choke. Oliveira tapped as soon as he went out of half-guard.
The newly crowned champion, who has now won 11 straight fights, answered any doubts that anyone may have had about his ability to compete with the best talent in the lightweight division with an absolutely blistering performance.
What are the chances Alexander Volkanovski beats Islam Makhachev?
Volkanovski is one of the most composed and disciplined fighter in the game today, where he's always following a systematic path to victory and manages to stay controlled even when in trouble. Every strike that he throws has a definite purpose behind it, and he wastes no movement. Another trait that separates Volkanovski from the rest is his perfect body posture and balance. Alongside city kickboxing teammate and middleweight champion Israel Adesanya, Volkanovski has mastered and implemented the art of 'micro-feints' with adroit.
In addition to that, he is fearless in his approach, and almost difficult to finish- much like the 'Terminator'. Take the Brian Ortega fight for example. Even though Ortega had Volkanovski in dire straits, where he almost submitted the Aussie with a triangle and guillotine, the Aussie wasn't afraid to play in T-city's guard, and landed vicious ground and pound for the remainder of that round.
Islam Makhachev is a much more refined striker, and has some beautiful kicks and striking skills in his arsenal. Islam Makhachev was the dark horse of the lightweight division but is now the freshly crowned UFC lightweight champion.
Makhachev is a master of clinch and body locks. He has a wide array of skills in his arsenal and does not use the usual single or double leg to takedown his opponents. The Dagestani realized that Oliveira is dangerous with his guillotine choke attempts. Had he entered his realm with single or double leg attempts, 'Do Bronx' would have wrapped his neck. Instead, Makhachev used body locks to take him down and it was in fact his striking that helped him win the fight.
With that in mind, although Alexander Volkanovski would be a tough challenge for Makhachev, we pick the Dagestani to get the job done by unanimous decision.
More MMA news
Follow our dedicated MMA page for instant MMA news and updates