Here is how a fantasy matchup: Alex Pereira vs Israel Adesanya might possibly pan out
Following the signing of Brazilian kickboxer Alex Pereira to the UFC, the narrative for a fight between him and middleweight champion Israel Adesanya seemed to be writing itself. The former number. 1 ranked kickboxer in the middleweight and light heavyweight division, Pereira's style is the kryptonite to Adesanya's unprecedented reign.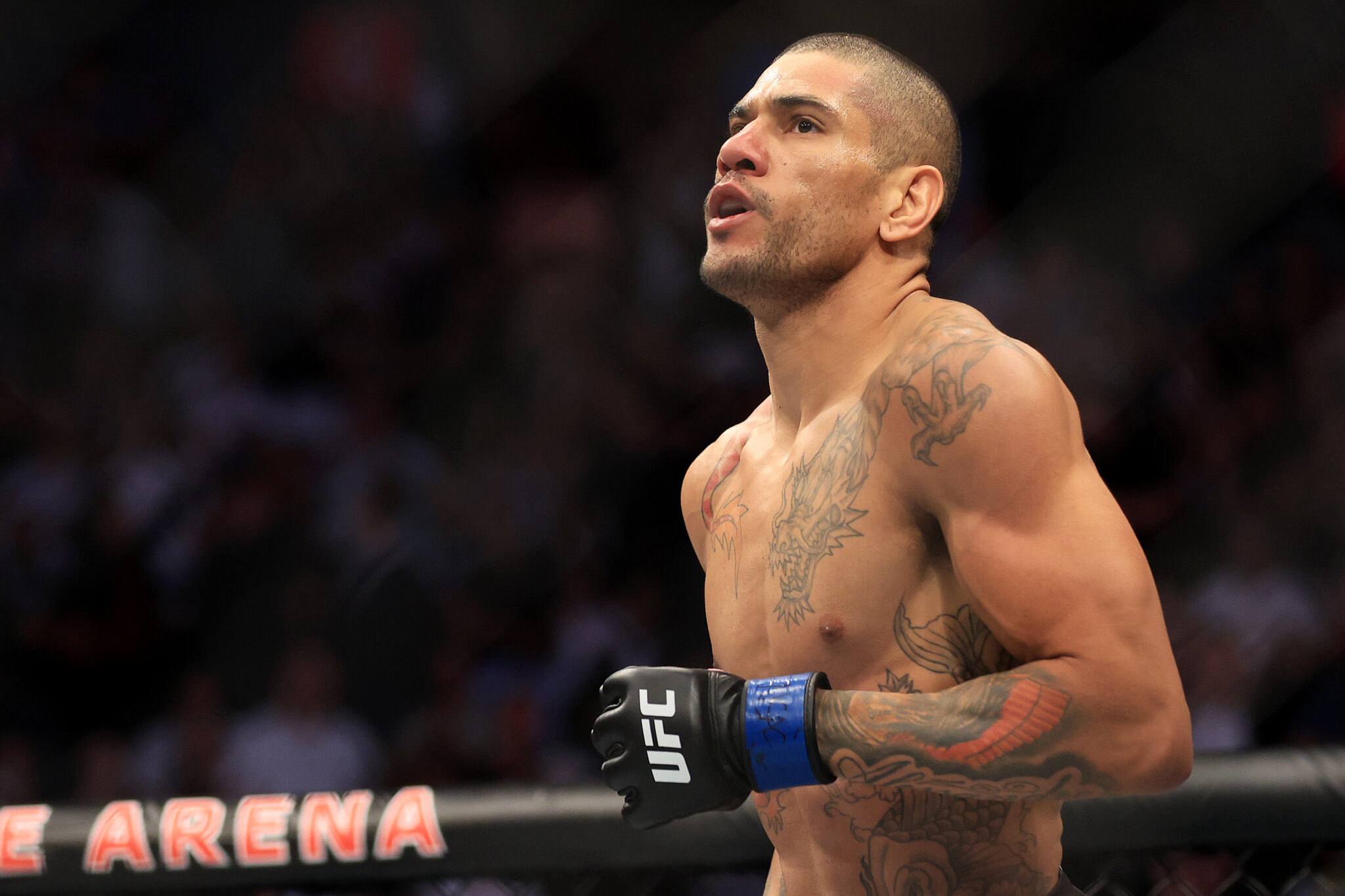 "Poatan" defeated Adesanya twice in kickboxing, winning a 2016 decision in China, and landed a left hook for a vicious, memorable knockout in their rematch, the following year in Brazil. Currently, with just one fight old in the UFC, Adesanya has dismissed talks of the fight in the near future, labelling it as ' a bit premature'. Adesanya even said in the past that his loss came because he got too comfortable in the boxing range, and he is a much more transformed fighter.
Israel Adesanya has been reigning supreme in the UFC middleweight division. He has not only built a credible body of work inside the octagon, but also emerged as one of the biggest superstars in the game right now, and the second-highest-paid fighter in the UFC. With a visible lack of viable options, he is most likely to square up against Jared Cannonier, in the quest for his fifth title defense.
Brazilian kickboxing phenom, Alex Pereira encountered Adesanya twice in the kickboxing terrain, and emerged victorious twice. Pereira's first encounter with Adesanya came in April 2016 at Glory of Heroes 1. 'Poatan' outperformed Adesanya to earn a unanimous decision victory after three rounds.
A year later, the competitors met again – at Glory of Heroes 15. The rematch proved to be a more decisive win for Pereira. After some initial success inside boxing range for Adesanya, the 'Stylebender' fearlessly stepped inside Pereira's range continually. Pereria landed a perfectly calculated left hook, as soon as Adesanya moved inside range after landing the left high-kick, which knocked him out cold.
Alex faced his biggest test so far in MMA against Sean Strickland, and passed with flying colors. While Strickland decided to keep the fight in boxing range worried by Poatan's kicks, the Brazilian landed a vicious left hook faking a level change. With this victory he is well in the conversation to fight Adesanya for the title.
What are the chances that Alex Pereira beats Israel Adesanya?
UFC middleweight champion Israel Adesanya holds an unwavering view that he's the best middleweight on the planet, and his record speaks for itself. He has been on a rampant run, wiping out almost the entire division. 
The stars are aligned for Adesanya to make his fifth title defense at UFC 276 with an opponent that prefers a stand-up battle. It is almost impossible for fighters to figure out the puzzle that is Izzy, who is revolutionizing the striking game inside the UFC, one fight at a time. In a sport that is evolving everyday, 'Izzy' has changed the way we perceive striking through his laser-sharp precision punches, exceptional footwork and seemingly unintelligible defense.
Izzy has successfully set in motion and established the feint game which was unique when MMA textbook striking is taken into consideration. He draws reactions out of his opponents through subtle movements and in doing so computes the data and launches his range of attacks. His path to victory would be to keep the fight in his desired range, stay outside of the pocket, and not get caught because Cannonier does possess some bombs in his hands.
Although it hasn't been a longtime since Alex Pereira transitioned into MMA, he has definitely grabbed the limelight by emerging as a viable threat to Adesanya's title reign. He is a seasoned kickboxer and trains with Glover Texeira, an elite grappler to hone his ground skills. By the looks of it, Pereira seems to be in right hands, and has developed a championship mentality.
So how would the fight between the two end up? Adesanya doesn't seem like the guy who would latch on to previous losses, but the knockout loss, in particular, must have had a severe impact on his career. Adesanya should enter the fight having confronted his demons from the past, with a refined approach.
Pereira on the other hand holds a significant advantage, in range, experience, and maybe even support from the community following Izzy's performance at UFC 276. Whether the Brazilian pulls off the victory is still a question for the future, but he will definitely be the champion's biggest challenge so far.
More MMA news
Follow our dedicated MMA page for instant MMA news and updates