UFC 287 Pereira vs. Adesanya – Take a look at the results and also the ones who received the bonus
The Ultimate Fighting Championship (UFC) hasn't visited Miami since UFC 42 in April 2003, a pay-per-view event dubbed "Sudden Impact."
High-impact performances on Saturday night at the Kaseya Center began early in the evening and lasted until the rematch for the middleweight championship between Alex Pereira and Israel Adesanya.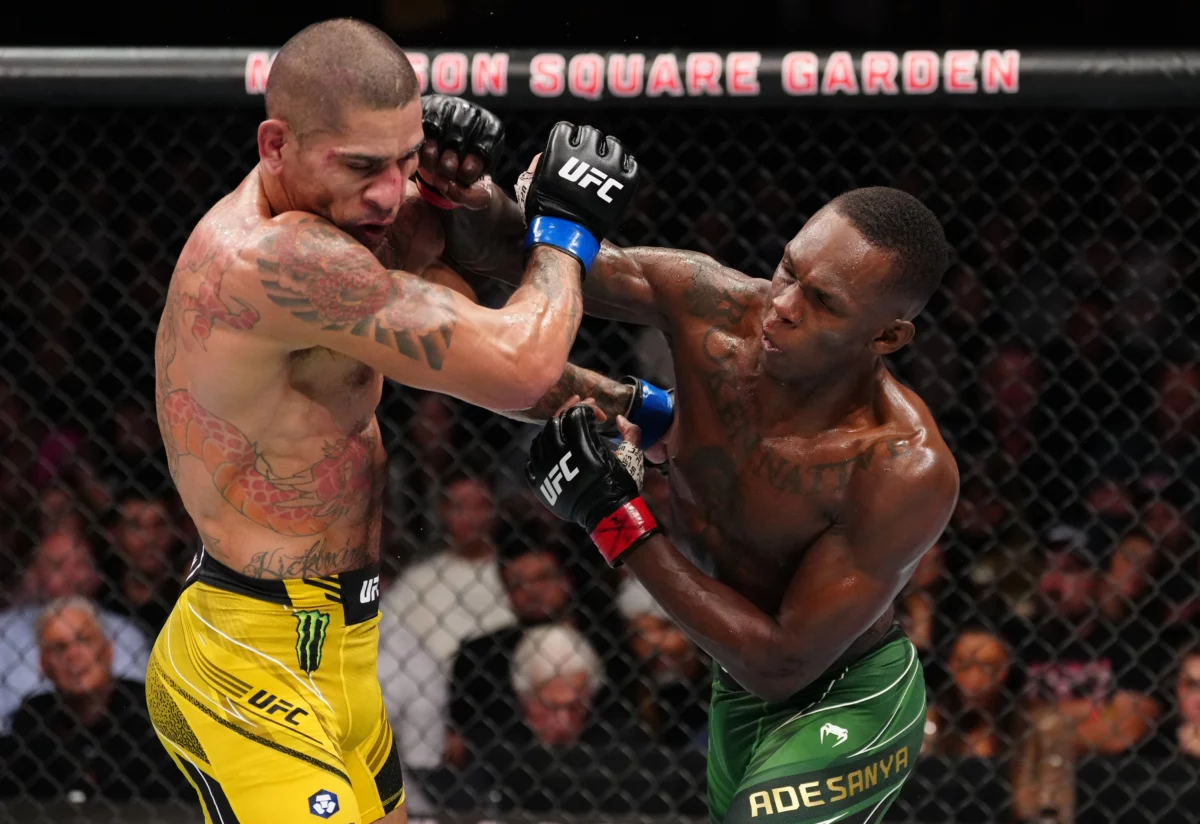 Israel Adesanya successfully won back his UFC middleweight title against Alex Pereira with a second-round knockout.
Throughout the first two rounds, the bitter rivals traded blows with one other. Pereira chopping at Adesanya's legs, while the challenger fought with more forward pressure and urgency than in their previous encounter. Adesanya unleashed a right hand that hit flush and disoriented Pereira, and then a follow-up right knocked the champion out cold- an extremely exciting conclusion from the Nigerian-born, Auckland-based superstar, who successfully defends his middleweight belt.
On Saturday night, Gilbert Burns stormed into Miami for the co-main event and defeated the hometown hero, Jorge "Gamebred" Masvidal.
In a tense and difficult first round, which the Brazilian eventually won, Burns took Masvidal down early in the second and roughed him up a bit while he was down. Late in the round, he remained persistent as they climbed to their feet, dumped him back to the canvas, and caught him with a right hand. Masvidal had a strong start to the third round, but Burns landed a powerful right hand to swing momentum back in favor of "Durinho."
The promising challenger has started his 2023 season with two Top 10 triumphs thanks to his smart, methodical play. What comes next for Saturday's victor is intriguing because he is undoubtedly one of the best talents in the welterweight division. For Masvidal, this defeat marked his fourth in a row and indicated the end of an exciting and fruitful career.
Elsewhere Rob Font, making his first appearance in a year, interrupted the rise of Dana White's Contender Series alum Adrian Yanez by hurting him in the first round and then hunting down the finish.
After losing his previous two bouts, the New England Cartel member entered the ring and promptly won his comeback bout. 
On Saturday night's main card, Kevin Holland finished Santiago Ponzinibbio in the third round to earn the biggest win of his career.
The tall welterweight knocked out the grizzled Argentine veteran in the first round with a backfist as Ponzinibbio clung to his leg. After a close second and beginning of the third, Holland landed a left hand on the veteran's jaw, sending him flying face first to the mat and ending the fight at that very moment.
Holland ended a two-fight losing streak with this victory, during which he showed the greatest concentration and poise inside the Octagon that he had shown in quite some time. The 30-year-old, who is now 3-2 at welterweight in the UFC, may receive a rating at the beginning of next week.
Overcoming an early deficit, Christian Rodriguez defeated Raul Rosas Jr. for the first time in his professional career in the main event opener of Saturday's pay-per-view.
Although Rosas Jr.'s grappling dominated the first round, Rodriguez turned the tables in the second and finished the round strong, putting the pressure on the tiring 18-year-old. The Roufusport product avoided a takedown early in the third round and then big brothered Rosas Jr. for the win.
The 25-year-old Rodriguez is a promising newcomer to the UFC, improving to 2-0 in the bantamweight division and 9-1 overall. Rodriguez turned in a solid performance that required patience and forethought, and as long as Friday's missed weight cut is an anomaly, he should continue to be a key player in the deep 135-pound division.
UFC 287 results
Main Event: Israel Adesanya defeats Alex Pereira by KO (right hand) at 4:21 of Round 2
Co-Main Event: Gilbert Burns defeats Jorge Masvidal by unanimous decision (30-27, 30-27, 29-28)
Rob Font defeats Adrian Yanez by TKO (strikes) at 2:57 of Round 1
Kevin Holland defeats Santiago Ponzinibbio by KO (left hook) at 3:16 of Round 3
Christian Rodriguez defeats Raul Rosas Jr. by unanimous decision (29-28, 29-28, 29-28)
Kelvin Gastelum defeats Chris Curtis by unanimous decision (29-28, 29-28, 30-27)
Luana Pinheiro (29-28, 29-28) defeats Michelle Waterson-Gomez (29-28) by split decision 
Joe Pyfer defeats Gerald Meerschaert by TKO (strikes) at 3:15 of Round 1
Loopy Godinez (30-27, 29-28) defeats Cynthia Calvillo by split decision (29-28)
Ignacio Bahamondes defeats Trey Ogden by unanimous decision (30-27, 30-27, 29-28)
Steve Garcia defeats Shayilan Nuerdanbieke by KO (strikes) at 0:36 of Round 2
Sam Hughes defeats Jaqueline Amorim by unanimous decision (29-28, 29-28, 29-28)
UFC 287 bonus
Kevlin Gastelum and Chris Curtis earned Fight of the Night honours for their exhilarating battle in tonight's UFC 287 featured preliminary. Gastelum won the competition by unanimous vote.
Israel Adesanya was awarded an additional $50,000 for his remarkable second-round knockout victory over Alex Pereira.
Rob Font was awarded an additional $50,000 for his first-round TKO victory over Adrian Yanez.
More MMA news
Follow our dedicated MMA page for instant MMA news and update