This article will explore the passed rapper Tupac Shakur and remember his journey and the legacy he left behind in the rap industry.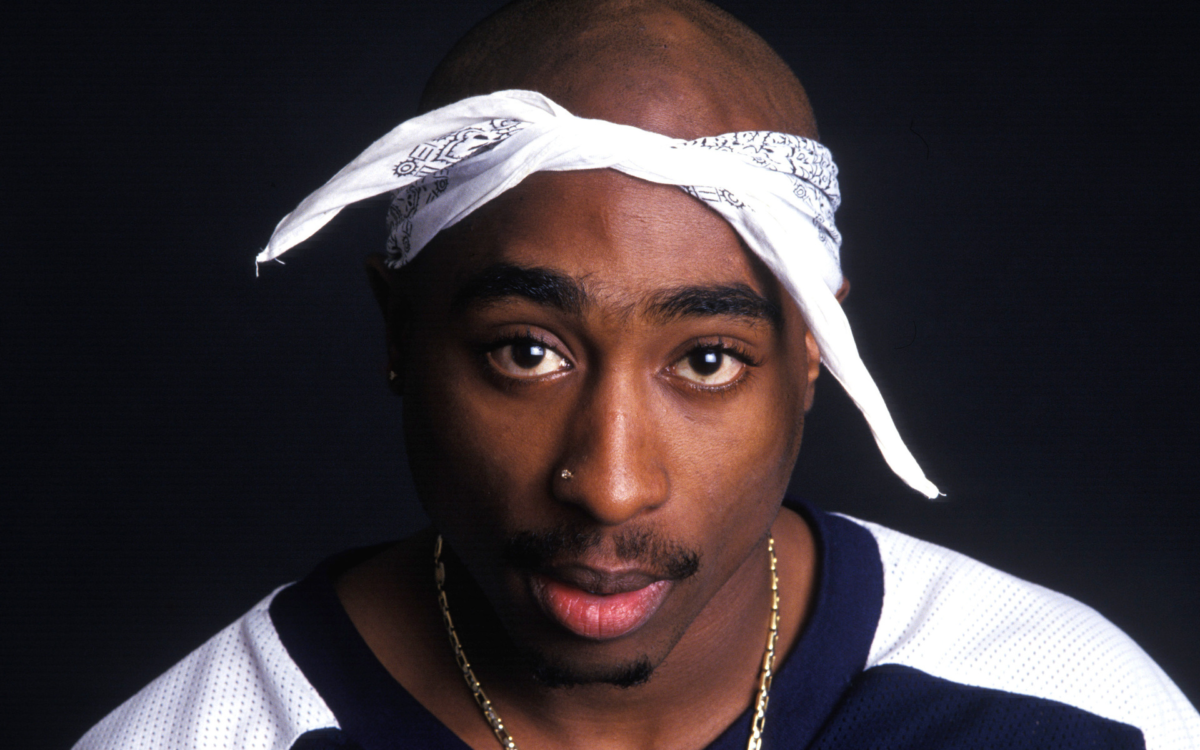 Tupac Early Life
Tupac Shakur was a well-known American rapper and actor who became well-known during the gangsta rap movement of the 1990s. Lesane Parish Crooks, his birth name, was changed to Tupac Amaru Shakur by his mother, Afeni Shakur, a Black Panther Party member, when he was a year old. Tupac Amaru Shakur was born on June 16, 1971, in Brooklyn, New York.
During his early years, Tupac's family frequently moved around, eventually settling in Baltimore, Maryland in 1986. There, he had the privilege of attending the prestigious Baltimore School for the Arts, where his talent and intellect shone through both creatively and academically. However, before he could complete his education, his family relocated once again, this time to Marin City, California.
In Marin City, Tupac's life took a different turn as he found himself immersed in the street culture, involving drug dealing and becoming associated with gangs. These experiences would later serve as a foundation for his powerful and thought-provoking rap lyrics.
Tupac Shakur's legacy extends beyond his musical prowess. He became a symbol of social and political activism, addressing issues such as racial inequality and social injustice through his music. 
Tupac Journey
In 1990, he became a member of Digital Underground, a rap group based in Oakland. Digital Underground had gained popularity with their catchy hit single "The Humpty Dance." During his time with the group, he contributed to two albums: "This Is an EP Release" and "Sons of the P." However, it was his solo debut in 1991, titled "2Pacalypse Now," that marked a significant departure from Digital Underground's upbeat style.
"2Pacalypse Now" showcased a more intense and socially conscious tone, drawing influences from artists like Public Enemy and West Coast gangsta rappers N.W.A. Despite not having a standout single that received significant radio airplay, the album sold well. Its success was further boosted by controversy surrounding U.S. Vice President Dan Quayle, who criticized the track "Soulja's Story" during the 1992 presidential campaign.
Tupac Shakur made his acting debut in that year. In the urban crime drama "Juice," he made his acting debut. The year after, he co-starred with Janet Jackson in "Poetic Justice." In parallel, he published "Strictly 4 My N.I.G.G.A.Z.", his second album. While the album included the political lyricism of his debut, it also included radio-friendly singles like "Holler If Ya Hear Me" and "Keep Ya Head Up." These songs aided in increasing its appeal and audience.
Tupac death
On a fateful evening of September 7, 1996, the vibrant world of entertainment was shaken to its core. Tupac Shakur, a rising star in the realm of hip-hop, had just left a Las Vegas casino, where he had attended a thrilling boxing match featuring the legendary Mike Tyson. Tragically, as he ventured into the night, an unidentified assailant took aim and fired at Shakur, leaving the talented artist fighting for his life. Six agonizing days later, the music industry mourned the loss of this remarkable talent.
During his all-too-brief career in the recording studio, Shakur left an indelible mark on the hip-hop community. His powerful lyrics and charismatic presence resonated deeply with fans worldwide. However, the circumstances surrounding his untimely demise only added to the mystique surrounding his name.
Many believed that the shooting stemmed from an ongoing feud between rap factions from the East Coast and the West Coast. The shocking incident sent shockwaves throughout the industry, prompting reflection and soul-searching among both artists and fans alike.
Despite his tragically short time in the spotlight, Shakur's impact on hip-hop endures. His music continues to inspire and ignite passion within a generation of artists and enthusiasts. Tupac Shakur may have left this world too soon, but his legacy remains firmly ingrained in the fabric of hip-hop, a testament to his immense talent and lasting influence.
Tupac Legacy
The popularity of Tupac Shakur has endured long after his death, leaving behind one of hip-hop's most cherished legacies. The emergence of "new" 2Pac albums well into the twenty-first century was assured by a surge of posthumous releases, even though some of them included content that had been remixed or repackaged and were of varying quality.
On June 7, 2023, the legendary rapper, activist, and actor Tupac Shakur was presented with a star on the illustrious Hollywood Walk of Fame, marking the emotional culmination of this amazing journey. Shakur's tremendous influence on the music industry and other fields was powerfully demonstrated at the touching ceremony, which was attended by his sister and renowned musicians.
Tupac Networth
Despite his untimely demise, his immense talent and endeavors allowed him to amass a substantial net worth of $105 million, adjusted for inflation at the time of his passing. Boasting remarkable sales figures, Tupac's captivating music generated a staggering $45 million in revenue. His artistic prowess and unwavering dedication have solidified his position among the top-selling musicians in history.
Read More:
Women's Rights Activists Condemn Andrew Tate's Claims of an "Imaginary" Victim
Who is Kyle Lowry's Wife, Ayahna Lowry? Know all about Lowry's Career, Family, and Kids
Blueface pregnant women music video: Why did Erykah Badu call the rapper 'trash?'