Triple H is one of the most popular stars of WWE, and here we bring you all the details about his net worth, personal life, career, and more.
Triple H Facts
| | |
| --- | --- |
| Net Worth (2022) | $150 million |
| Salary (2022) | $2.9 million |
| Age | 51 |
| Date of Birth | 27 July, 1969 |
Paul Michael Levesque, known better by his in-ring name 'Triple H', is one of the most talented and recognizable figures in WWE.
By profession, 'The Game' is a businessman, wrestler, and an actor who is currently the Executive Vice President of Global Talent Strategy & Development at WWE.
Triple H Net Worth and Salary
Triple H has a net worth of approximately $150 million in 2022. As a COO of the company, he earns $2.9 million.
He also earns from WWE NXT, however, that brand isn't the most profitable. As a senior official in WWE, Triple H's net worth and salary would surely be on the up in the coming years.
Triple H Early Life
Paul Michael Levesque was born in Nashua, New Hampshire, on 27th July, 1969. He watched his first wrestling match at the age of just 5, which involved Chief Jay Strongbow.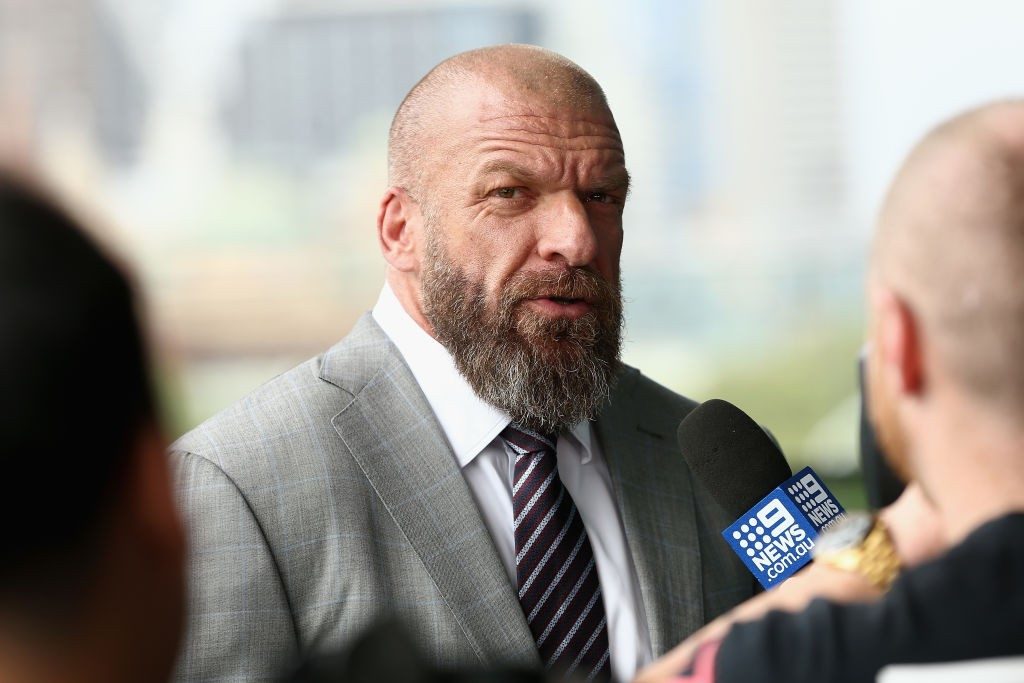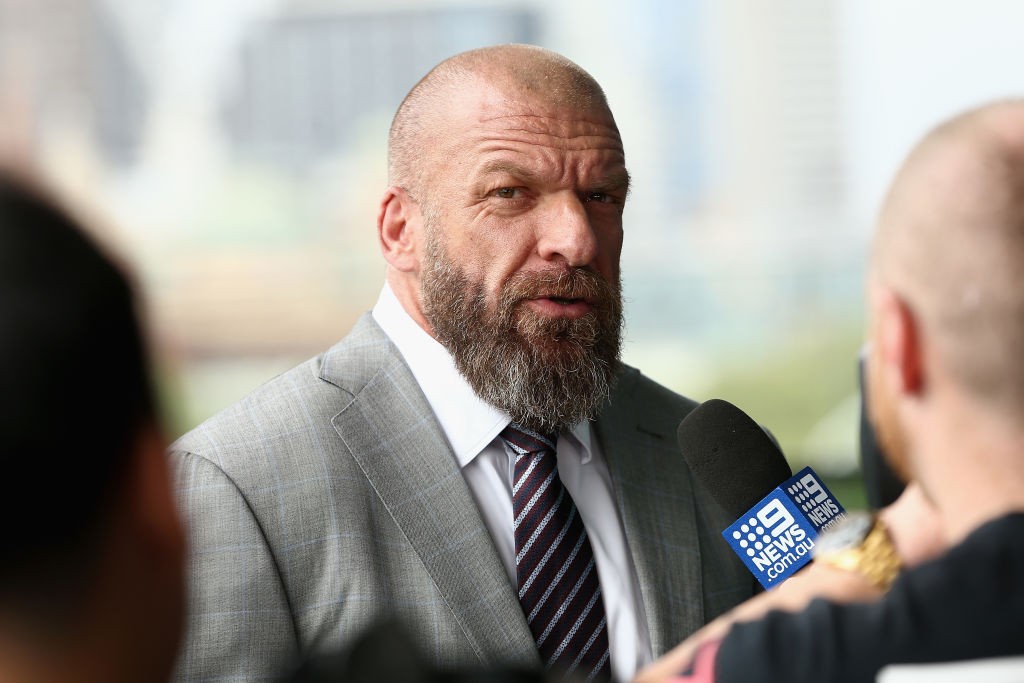 He joined the Nashua South High School where he played both basketball and baseball. He took up bodybuilding at the age of 14 to become like the wrestlers that he saw on TV.
He worked as a manager of a gym in Nashua in his early 20s, and met world champion powerlifter Ted Arcidi. Arcidi was employed by WWE, and introduced Levesque to ex-wrestler Killer Kowalski.
Triple H Early Career
Triple H trained in Kowalski's wrestling school alongside future WWE stars Chyna and Perry Saturn. He fought in Kowalski's promotion, International Wrestling Federation (IWF).
He fought in the IWF under the ring-name 'Terra Ryzing' and even won the IWF Heavyweight Championship. He signed a one year contract with WCW in 1994 where he debuted as a villain.
Seeing his exploits, Vince McMahon made an employment offer to Levesque in January 1995 and the 'Cerebral Assassin' left WCW to join WWF (World Wrestling Federation).
Triple H WWE Career
Levesque made his initial mark on the WWE as a member of the stable 'The Kliq' which included Sean Waltman, Scott Hall, Shawn Michaels, and Kevin Nash.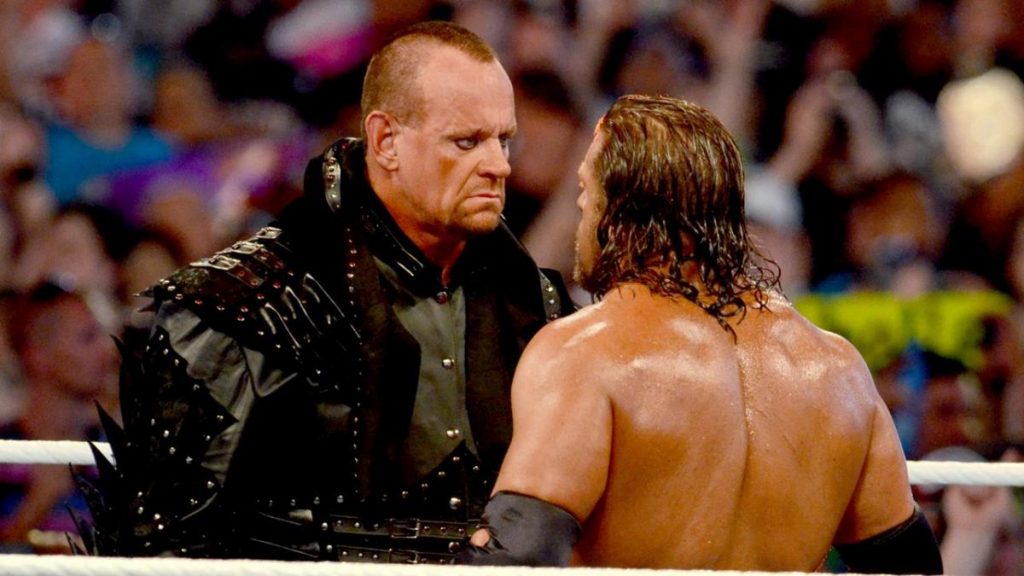 It was in WWE where he came up with his now-famous moniker, Hunter Hearst Helmsley. He won his first title, the Intercontinental Championship, in October 1997 when he beat Marc Hero.
In 1997, he became a member of D-Generation X alongside Shawn Michaels, Chyna, and Ric Rude. This stable laid the foundation of the iconic 'Attitude Era'. it was during this time that he won his first WWF Championship when he beat Mankind for the belt.
His rivalry with McMahon on WWE followed, which changed his life inside as well as outside the ring, as he went on to marry Vince's daughter Stephanie McMahon in 2003. By this time, 'Triple H', and 'The Game' became his popular monikers.
He went on to win 14 world championships – 9x WWE Champion and 5x World Heavyweight Champion – and won the 1997 King of the Ring, 2002 Royal Rumble, and was the second Grand Slam champion.
He hasn't made an appearance as a wrestler in WWE in well over a year, as he has shifted his focus to NXT. Levesque established WWE NXT and has successfully managed to make it a legitimate third WWE brand alongside RAW and SmackDown.
Levesque is an able businessman who is now the Executive Vice President of Global Talent Strategy & Development at WWE. He also owns upwards of $1.5million in WWE stocks. Triple H recently announced his retirement from in-ring work and professional wrestling.
Triple H Other Media
Apart from being a world famous wrestler, Levesque has appeared in numerous motion pictures, shows, and other forms of entertainment.
He has appeared in famous movies such as Blade: Trinity, Relative Strangers, The Chaperones, and Inside Out. He has also made appearances on famous TV shows such as Robot Chicken, The Drew Carey Show, MADtv, and The Bernie Mac show.
Triple H Family and Relationships
Triple H had a long standing relationship from 1996 to 2000 with Joan "Chyna" Laurer, but they split up due to Chyna's disinterest in having children.
What started as a WWE storyline became a reality, when Levesque's on-screen relationship with Stephanie McMahon turned into a real-life marriage in 2003.
Levesque and Stephanie have three daughters together- Aurora Rose Levesque (born in 2006), Murphy Claire Levesque (born in 2008), and Vaughn Evelyn Levesque (born in 2010).
Triple H has been a big fan of Metal band Motorhead, who performed entrance songs for him throughout his career. Levesque has also been a teetotaler his entire life (not consuming alcohol or drugs), and has revealed that he is a fan of English Premier League club West Ham United.
More WWE news
Follow our dedicated WWE page for instant WWE news and updates