Transfer News: Newcastle United line up €100million bid for Fiorentina star Dusan Vlahovic in January
According to transfer news on Calciomercato (h/t The Express), Newcastle United are plotting a €100million bid to sign Dusan Vlahovic from Fiorentina in January. The striker recently found the back of the net twice against Salernitana and has been in unbelievable form this season.
A product of the Partizan Belgrade academy, Vlahovic earned his debut for the Serbian club at age 16. After scoring thrice and assisting one goal in just 525 minutes of action in two years, Fiorentina decided to sign the young striker. That turned out to be one the best decisions they ever made, especially since his goals helped them avoid relegation last term.
Could he now leave Italy and come to England? Should Newcastle break the bank to sign him?
Dusan Vlahovic is the man to lead Newcastle out of the relegation zone
Since signing for the Italian club in 2018, Vlahovic has gone from strength to strength. He has made adjustments to his game and has developed into one of the fiercest strikers in Europe. Last season, he scored 21 goals in 37 appearances, but he might be in line to break that record this term.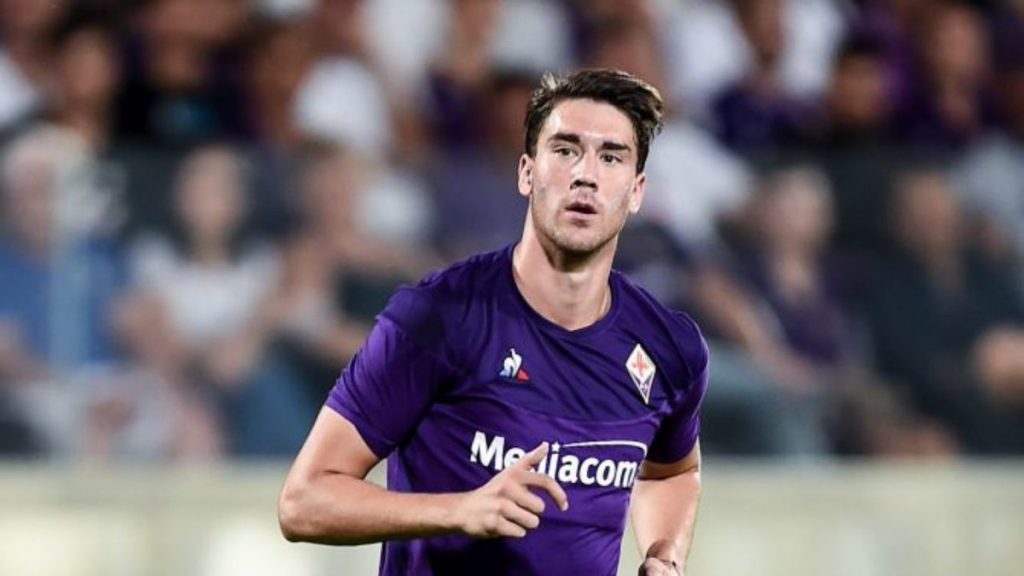 He has already bagged 15 goals in 17 games that has helped the club stay 5th on the league table, ahead of the likes of AS Roma, Lazio, and Juventus. Understandably, there has been a lot of interest in him. Manchester United, Arsenal, Tottenham Hotspur, and Juventus are thinking about signing the player.
However, Newcastle United are also in the race and are in it to win it. The Magpies have had a horrendous first half of the season. They have only won once in 17 attempts this season but are fortunately only three points off the relegation zone. They need to start picking up pace in the second half of the campaign if they hope to stay in the top flight next season.
A key failure of theirs has been a lack of goals. Callum Wilson has been injured once this season, but he remains their top scorer in the league with 6 goals. Joelinton looks off the pace while Allan Saint-Maximin is not an out-and-out centre-forward. Dwight Gayle has also been goalless after three appearances. 
Thus, they need a quality frontman. It would take a while to shore up the defence but if they sign a striker that can score goals from time to time, they could at least avoid relegation, something that might be crucial to the Saudi-led consortium that must have high hopes for this investment.
Newcastle United could sign Dusan Vlahovic if they are willing to spend a fortune
It bodes well for the Geordies that the centre-forward has rejected a contract extension at the Serie A club, as mentioned by Fiorentina chief Joe Barone to La Repubblica, as quoted by The Express. Thus, they could be open to cashing in on the player since his contract shall be up in 2023. 
Moreover, it is believed that Newcastle are lining up a €100million bid for the Serbian international. This would easily break their club-record fee of £40million that was commanded by Joelinton when he arrived two summers ago. Unless another club matches this offer, Fiorentina might happily let go of their star. Although they could prefer a summer move as their season could get derailed if their prized asset leaves mid-season.
There is also the question of convincing the player to sign. The Toon Army are the richest club in the world and can offer a lot of money, but if its success the centre-forward is after, it could take a while for him to achieve that at St. James' Park. Man United, Arsenal, Tottenham Hotspur, and Juventus could actually offer the prospect of competing for the big trophies every year.
Read More:
Regardless, given that he could dig the club out of the relegation zone, the Magpies should do everything in their power to land his signature. Although they do need reinforcements in quite a lot of areas, they need to start somewhere. Signing Vlahovic would signify a good beginning, and he could be the man to change the fortunes of the Saudi-owned club.