Why Tottenham Hotspur should sign Eduardo Camavinga
In a report by TeamTALK (h/t Football.london), Eduardo Camavinga has spoken about his dream to play for the 'big clubs' amidst links with Tottenham Hotspur.
The 18-year-old midfielder has been linked with Premier League clubs Tottenham Hotspur and Manchester United in recent weeks. However, the Rennes midfielder refused to pinpoint the name of any particular club. (h/t football.london)
Profile
Born in 2002 in Angola, Camavinga joined Drapeau-Fougeres' youth academy in France as a 6-year-old. The midfielder transferred to Stade Rennais' youth academy four years later in 2013.
The Frenchman was promoted to Rennes' B-team, before earning a professional contract with the club's senior squad in December 2018, making him the youngest ever professional at the club. He has since gone on to make 54 appearances for Les Rouge et Noir.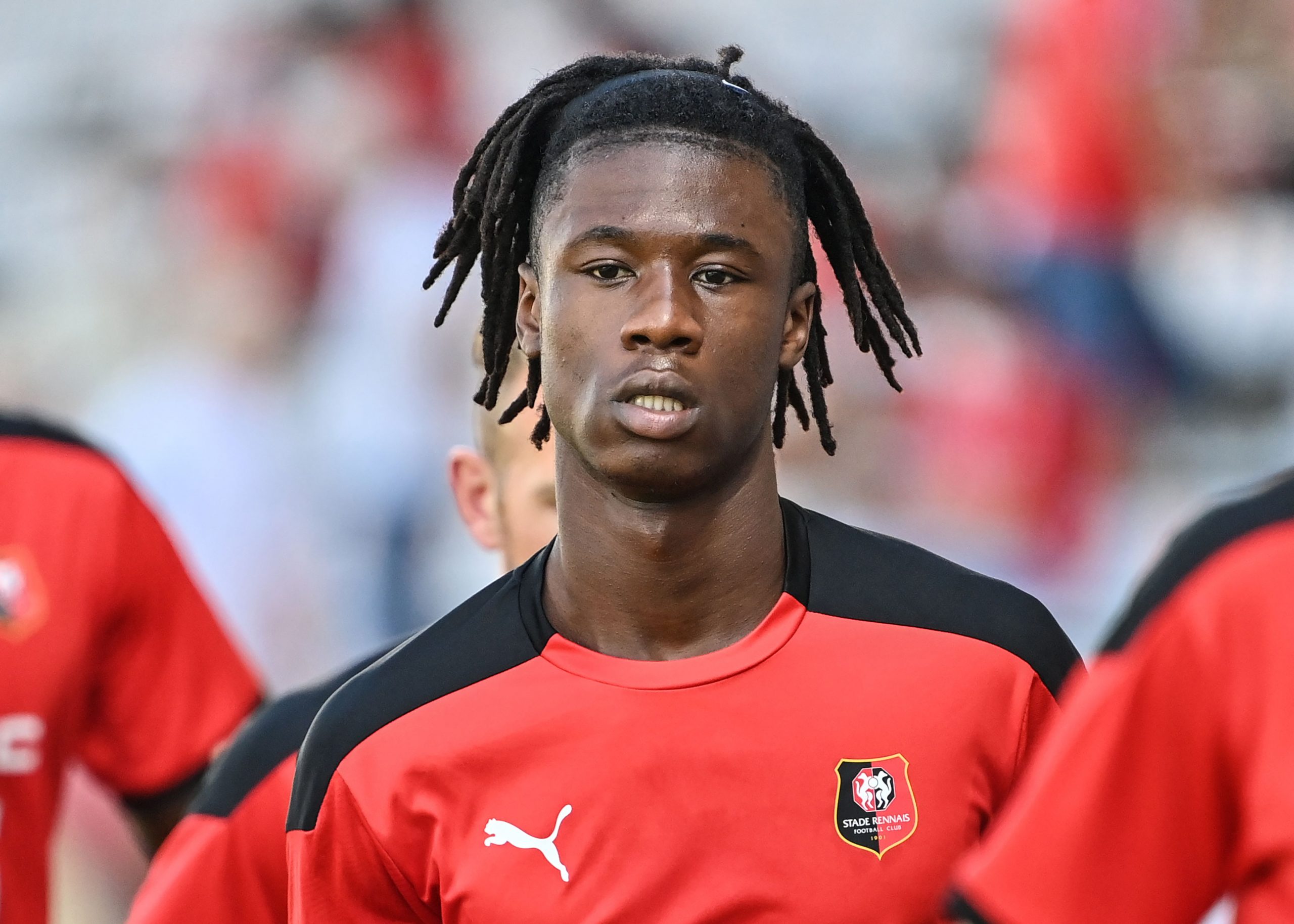 Camavinga will be a signing for the future by Tottenham
Currently, midfield doesn't look like an area where Jose Mourinho needs reinforcements. Right now, the Lilywhites have Harry Winks, Moussa Sissoko, and Pierre-Emile Hojbjerg who are capable of playing in a double pivot in Mourinho's often-used 4-2-3-1 formation.
However, Sissoko will be 32 years old in 2021 while Winks and Hojbjerg could use some competition in the long term. Spurs' midfield options are all in their mid-20s with long-term contracts. Nevertheless, the club does not have any teenagers on its books.
The Spurs youth academy does house talented names, but Eduardo Camavinga would prove to be an upgrade on all of them. The youngster is only just starting out and has his whole career ahead of him. Playing alongside world-class players at Tottenham Hotspur under Jose Mourinho is also not a bad prospect for the French youngster.
Camavinga's skills can be further honed to make him a solid player for Spurs in the future and thus, is a great long-term option.  Apart from that, his potential impact in the near future should not be overlooked. Camavinga can play anywhere in central midfield but his solidity in defence makes him a staunch defensive midfielder.
His heatmap shows he can cover considerable ground at the back and do the dirty work which allows the men up front to create goals rather than fret over their defensive duties. When the Spurs midfielders need rest, Camavinga can slot in well in their absence.
Averaging a massive 4.2 tackles per game in the 2019/20 Ligue 1 season, Camavinga can be the rock in front of Tottenham's backline in the coming years.
Verdict
Eduardo Camvinga's contract at Rennes expires in the summer of 2022. Tottenham could go out and get the midfielder early in order to beat the other clubs to his signature, but the decision to monitor his contract talks at Rennes and pounce in 2022 seems better.
Spurs should be in no hurry to reinforce their midfield as they are well stacked in that department but a move for Camavinga would make excellent sense for Mourinho in the coming years.